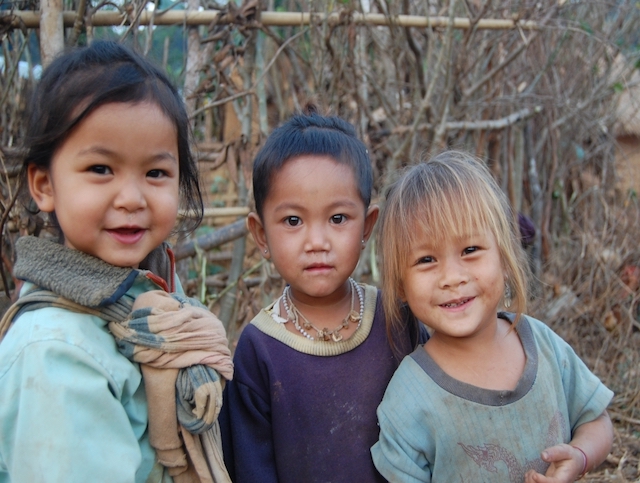 The both ethnically and linguistically diverse country of Laos is a landlocked, independent republic in Southeast Asia. It is home to about 7 million people, representing just 0.9 percent of the world's total population. The average life expectancy in Laos is currently 65.8, but the number has gone up in recent years. The information below will provide 10 facts about life expectancy in Laos and what action is being taken to improve it.
Top 10 Facts About Life Expectancy in Laos
Currently, the life expectancy of the total population in Laos is 65 years. Men in Laos have a lower life expectancy than the average rate at 62.9 years, and women's life expectancy is approximately 67 years.
The maternal death rate in Laos is one of the highest in the Western Pacific Region. According to the Laos Maternal Death Review, 54 percent of maternal deaths were caused by complications from postpartum hemorrhage. In 1990, 905 women per 100,000 live births had died. Given this statistic, the primary focus of the ministry and WHO has been developing a voucher program that ensures free delivery of pre and postnatal care for women.
In conjunction with WHO, the ministry is providing free health services to women and children in 83 districts in 13 provinces. As of 2015, the mortality rate has dropped to 197 deaths for every 100,000 live births. This drop can also be largely attributed to the work being done by the UNFPA, which is providing counseling on family planning and training midwives to match international standards.
Assisted childbirth was almost unheard of in 2007, and death during childbirth was considered common if not likely. Since 1995, the Ministry of Health has begun to recognize the importance of having trained and skilled professionals present during birth and is working to decrease the number of home births in the country. As of 2015, the maternal mortality rate had decreased 75 percent. Only eight other countries had been able to accomplish that goal.
As of 2017, heart disease and stroke accounted for 22 percent of deaths in Laos. Since 2007, the number of deaths from stroke has risen 5.6 percent, and deaths from heart disease have risen 3.3 percent. Most cardiovascular and respiratory problems stem from smoking and high rates of air pollution.
In March of 2019, the Pollution Control Department reported that there had been a large number of wildfires in Laos and neighboring countries. Forest fires in Thailand had caused air pollution levels to become hazardous. Currently, air pollution levels are more than 20 times the safety limit. Residents have been advised to wear safety masks to prevent smoke inhalation, and officials are working to bring down toxicity levels by spraying water into the polluted air.
Malnutrition has also been a persistent problem in Laos and can lead to cognitive difficulties, delayed development and high mortality rate. In 2015, 17 percent of the population was considered malnourished. Additionally, 45 percent of deaths of children under five are linked to undernutrition. Food security, diet diversity and water and sanitation all contribute extensively to the malnutrition issues. Fortunately, UNICEF has been able to advocate for nutritional programs and interventions with the hope of lowering the mortality rate.
In September of 2018, Ministries of Planning and Investment, Agriculture, Public Works, Transport and Health teamed up with the World Bank to tackle the malnutrition problem in Laos. These organizations have developed a program that is focused on the critical development that occurs in the first 1,000 days of a child's life. The ministries and World Bank intend to establish welfare programs, diversify food production and improve hygiene and sanitation by ensuring clean water is accessible in rural sectors of Laos.
Drinking water in Laos is often contaminated with dangerous chemicals and waste, particularly in rural areas and schools. Only 66 percent of the nearly 9,000 primary schools in Laos have functional water supply systems and latrine facilities, causing widespread health complications. UNICEF has been working with the Ministry of Education and Sports to implement a program called WASH, which improves water, sanitation and hygiene in conjunction with one another. Through the program, UNICEF is implementing effective hygiene practices, providing access to safe water and ending the practice of open defecation in rural communities.
Government health expenditures have gone up more than 2 percent in the last four years in an effort to provide universal health coverage by 2025. The nation continues to work towards protection from infectious disease, and while the progress has been slow, with continued government funding health coverage is likely to expand.
Many of Laos' SDG's are still far from being accomplished, but the 2018 country profile from the WHO suggests that improvements have been made that will eventually lead to an overall increase in life expectancy. These 10 facts about life expectancy in Laos provide insight into what steps toward improvements have already been made and what still needs to be accomplished. The hope is that Laos will continue to increase its overall life expectancy, reaching an average age of 70 by the year 2030.
– Anna Lagattuta
Photo: Everystock
https://borgenproject.org/wp-content/uploads/logo.jpg
0
0
Kim Thelwell
https://borgenproject.org/wp-content/uploads/logo.jpg
Kim Thelwell
2019-04-29 01:30:41
2020-04-23 21:26:07
Top 10 Facts About Life Expectancy in Laos