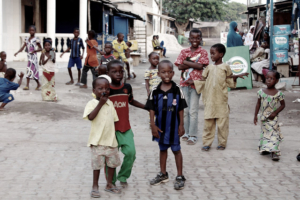 Togo, a country located in West Africa is occupied by eight million people and currently faces a healthcare crisis. Nations across the globe have been successful in transforming inadequate healthcare systems into those that successfully prevent and treat ailments. That said, according to a 2017 story by Development and Cooperation, Togo is often referred to as having the worst health systems in West Africa.
Many factors contribute to the sub-par healthcare systems in Togo, including insufficient staff, outdated medical instruments and practices, and ineffective financial and insurance resources. These components combine to create the current healthcare system in Togo.
Despite this complicated health matrix, efforts have been made by the government in tandem with non-governmental organizations (NGOs) to reduce the burden of disease and to improve the healthcare systems in Togo.
Diagnosing the Problem
According to a story run by Deutsche Welle (DW), a German international broadcaster, Togo only sports three healthcare workers for every 10 thousand residents, which DW claims is approximately a quarter of the number of healthcare workers per 10 thousand residents for Ghana. Insufficient staff across the nation – not only in the larger centralized hospitals of Togo, contribute to the poor health systems present.
Inadequate staffing at clinics and hospitals alike can escalate quickly. Lack of properly trained and licensed doctors, nurses and medical personnel often leads to overcrowding in emergency and waiting rooms alike, which complicates matters further. Keeping patients awaiting treatment in confined places increases disease transmission between patients, especially those that can be transferred via skin contact and via the air. Furthermore, the same 2017 Development and Cooperation story recounted several instances where patients tragically passed away while awaiting treatment in some of Togo's largest hospitals.
In addition to overwhelmed and insufficient staffing, the hospitals themselves are not properly stocked with the supplies necessary to diagnose and treat incoming patients. Outdated medical instruments and practices also have the potential to contribute to inadequate healthcare systems in Togo. Equipment may become faulty over time, or the technology used may simply just not be correct.
While outdated medical technologies are certainly lacking, hospitals also appear to lack basic amenities such as beds. In 2011, Togo only sported seven hospital beds per 10,000 population.
Insufficient staffing and medical supplies seemingly stem from one arena, however: lack of financial resources available. As of 2015, over 55 percent of Togo's population lived under the global poverty line – approximately four million people. Because of this extreme poverty, patients cannot afford the necessary treatments which leads to a lack of funding for hospitals, resulting in smaller staff and inadequate supplies.
As of right now, healthcare systems in Togo seem to operate on a "pay or die" approach, according to the Development and Cooperation story. Patients and loved ones of those who have fallen ill often have to borrow money in an effort to receive treatment for diseases and ailments. Even then, sometimes it is not enough.
Current Remedies
Global efforts have been to improve the inadequate healthcare systems in Togo. Currently, Togo is in the midst of a five-year project aimed at ending neglected tropical diseases (NTDs). This integrated NTD control currently receives funding from The Bill & Melinda Gates Foundation, The Liverpool School of Tropical Medicine, and both the World Health Organization (WHO) and the United Nations International Children's Emergency Fund (UNICEF) among others.
This funding goes directly to combatting and administering diagnoses and treatments for neglected tropical diseases present in Togo. Furthermore, a significant portion of the funds dedicated to reducing the burden of these NTDs in Togo is allocated toward the training of health workers, hopefully providing stability in the healthcare sector for years to come.
Aside from these efforts to combat NTDs, other global institutions have made efforts to improve Togo's healthcare system in general.
The International Association of National Public Health Institutes (IANPHI), an institution set on improving healthcare systems and structures using peer-to-peer models, has begun to lay the groundwork for strengthening the healthcare systems in Togo. Much of IANPHI's work goes toward strengthening disease surveillance, as well as equipping Togo's Ministry of Health with laboratory and research facilities, hopefully promoting new science and health-related job opportunities.
Moving Forward
The healthcare systems in Togo have a significant and difficult path in front of them. The issues of staffing, supplies and financial insecurities must be addressed in order to increase health promotion and disease prevention in the country. That said, significant progress has been made in laying the groundwork of the future of Togo's healthcare systems, hopefully paving the way for significant reform and a brighter future.
– Colin Petersdorf
Photo: Flickr
https://borgenproject.org/wp-content/uploads/logo.jpg
0
0
Kim Thelwell
https://borgenproject.org/wp-content/uploads/logo.jpg
Kim Thelwell
2019-09-07 16:16:22
2019-12-17 14:29:16
An Analysis of Healthcare Systems in Togo