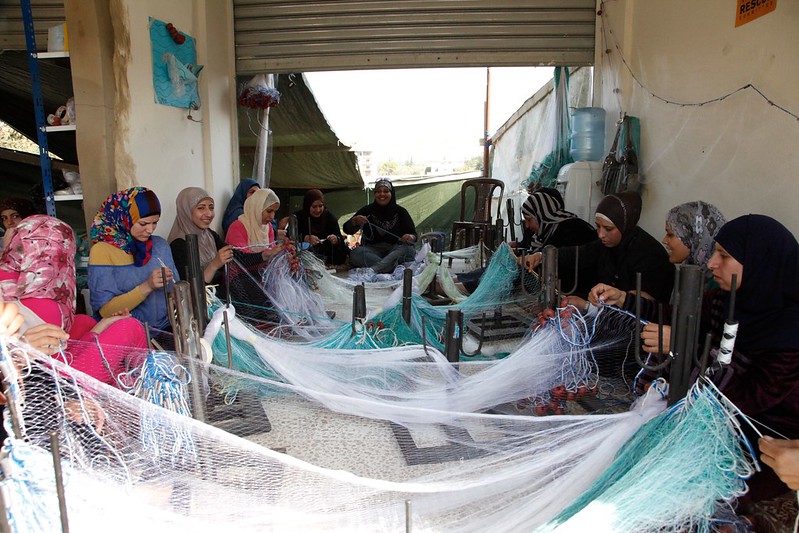 Lebanon borders Syria to the north and east, the region of Palestine to the south and the Mediterranean Sea to the west. A Middle Eastern nation with a varied landscape ranging from picturesque coastlines to the majestic Lebanese Mountains, the country has earned recognition for its rich history and cultural heritage. However, Lebanon faces several socioeconomic challenges, including a persistent gender wage gap. Here are five key insights into the gender wage gap in Lebanon and the growing efforts to close it.
The Problem
Ongoing Efforts
Here are five ways that Lebanon and the international community are working to achieve progress in reducing the gender wage gap in the country.   
Government Interventions: In 2018, the Lebanese government launched a public awareness campaign to promote gender equality and reduce gender-biased social norms. The campaign aimed to change attitudes, increase women's awareness of equal-pay rights and foster a culture of mutual respect.
The Women Economic Empowerment for Lebanon Project (WEEL): Part of the European Union for Women Empowerment (EU4WE) Project in Lebanon, this program provides grants ranging from

€15

,000 to

 

€

50,000 to up to 20 women-owned and women-led businesses and startups in Lebanon. A joint initiative of the Lebanese company Berytech and Expertise France, the EU-funded program aims to promote gender equality and reduce gender-based violence in Lebanon through financial empowerment.
Lebanese League for Women in Business (LLWB): LLWB is a nonprofit organization that advocates for equal opportunities for women in business and entrepreneurship. It provides networking platforms, mentorship programs and training to support women's professional growth and bridge the wage gap. In 2021 alone, the LLWB achieved remarkable milestones, establishing more than 31 new local and international partnerships and raising $852,197 to tackle gender disparities. Additionally, it implemented more than 350 training initiatives and workshops to support women entrepreneurs in Beirut, North Lebanon and Bekaa and benefited more than 1,400 women, including farmers, professionals and entrepreneurs.
KAFA: Meaning "enough" in Arabic, KAFA is a nonprofit founded in 2005 to combat gender-based violence and discrimination. It advocates for women's labor rights and equal pay, strives to economically empower women through awareness campaigns and supports research and legal advocacy initiatives. In 2020, KAFA received 9,763 calls and successfully implemented the "Men and Women for Gender Equality Program." The UN Women provided funding for this program that aims to address the underlying reasons for gender inequality. The program implemented measures to alter biased societal norms regarding gender, supported civil society groups in advocating for legal and policy reforms and urged the government to enforce laws that promote gender equality.
The United Nations Development Programme (UNDP) Lebanon: As part of its 2030 Agenda, UNDP Lebanon has prioritized women's social, economic and political advancement in Lebanon. Taking a holistic approach to gender equality, its initiatives promote equal pay and employment opportunities for women, increasing women's political and leadership presence, guaranteeing legal protections and eliminating gender biases.
Looking Ahead
Through ongoing efforts, Lebanon and the international community are working to address the underlying issues behind the country's persistent gender wage gap. By supporting women's social, economic and political empowerment, they are paving the way for a more prosperous and just future for the country as a whole. Still, there appears to be room for more effort and progress. Efforts such as targeted legislation, promoting equality in hiring, promotion and pay, alongside changing social attitudes could go a long way in closing the gender wage gap in Lebanon.  
– Kassem Choukini
Photo: Flickr
https://borgenproject.org/wp-content/uploads/logo.jpg
0
0
Jennifer Philipp
https://borgenproject.org/wp-content/uploads/logo.jpg
Jennifer Philipp
2023-08-05 01:30:24
2023-08-03 02:43:08
5 Key Insights Into the Gender Wage Gap in Lebanon