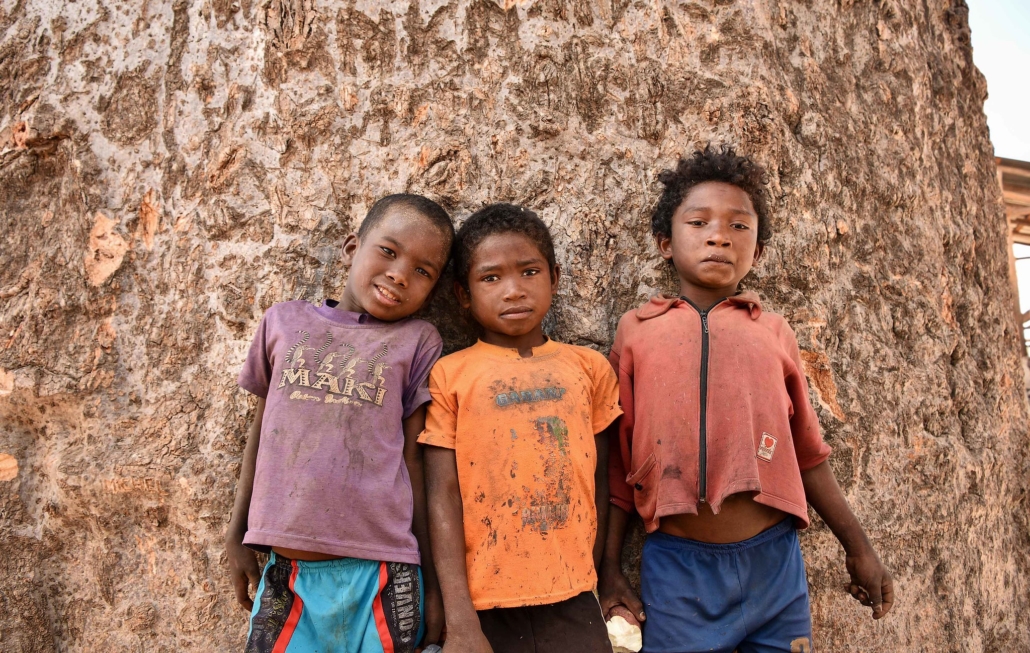 Madagascar is among the developing countries experiencing high rates of poverty. Child poverty in Madagascar remains a pressing issue as the living conditions continue to push children into taking on work. Below are a few facts about how child poverty leads to child labor and what initiatives some have taken to eliminate both child labor and child poverty in Madagascar.
Child Poverty Overview
According to the Global Multidimensional Poverty Index 2020 (MPI), estimates have determined that 70.7% of the Malagasy population is living under the national poverty line. Malagasy children under the age of 18 suffer the most from multidimensional poverty.
Also concluded in the MPI 2020 report, of the 75 countries measured, 60 experienced a reduction in multidimensional poverty which includes Madagascar. However, child poverty in Madagascar showed the slowest reduction compared to other age groups in Sub-Saharan Africa.
Child Poverty Normalizes Child Labor
As a consequence of widespread poverty, Malagasy children must work to support their families. With limited access to education and other social services, the families and children have little choice other than work.
As the Bureau of International Labor Affairs reported, 32% of children between the ages of 5 and 17 work in hazardous conditions. The data also indicates that 68.8% of children aged 5 to 14 attend school and 38.8% of children attending school are also working. The three main sectors in which Malagasy children work are agriculture, mining industry and services such as domestic work and market vending.
According to recent studies, many end up working in agriculture or in mining and brick-making. In the U.S. Department of Labor's 2020 List of Goods Produced by Child Labor, Madagascar goods appear four times including vanilla, sapphire, stone and mica. Mica first emerged on this list in 2020. The U.S. Department of Labor (USDOL) estimates that 10,800 children work in mica mining and sorting.
Solutions
In terms of policy and regulation, Madagascar has met all international standards on child labor since 2018. Extensive policies such as the National Action Plan to Eliminate the Worst Forms of Child Labor noted the government efforts. Although this is the case, enforcement of such laws and regulations remains weak. The Madagascar Ministry of Mines expressed that it was aware of the problem but lacked the resources for better regulation.
How the International Community Helps Reduce Child Labor
To counteract the lack of resources and weak enforcement, international organization and governments have implemented social programs addressing child labor in Madagascar and other effects of multidimensional poverty throughout the country.
Some notable programs include the Social Support and Reintegration Centers and the UNICEF Country Program. International organizations like the ILO, UNICEF and the World Bank support these projects.
SAVABE
Powerful countries like the U.S. also hold important roles in some of these projects. For example, USDOL funds a $4 million ILO project called Supporting Sustainable and Child Labor Free Vanilla-Growing Communities in the Sava region (SAVABE). SAVABE aims to reduce child labor in the production of vanilla.
To achieve its objectives, the project works with vanilla exporters to implement anti-child labor policies. In addition, the project trains local authorities to enforce child labor laws and develop a child labor database. The community outreach part of the project creates child protection committees to provide educational services. To improve child poverty in Madagascar, the project also provides vocational training programs targeting 15,000 impoverished households.
According to the 2019 SAVABE Project Interim Evaluation, the vocational programs extended to 9,893 households. The programs had 140 children aged 14 to 17 enrolled. Along with collaboration with local authorities on formulating and enforcing child labor policies, SAVABE also implemented local enforcement training, which had 48 participants in 2018.
The evaluation report concluded that the project had insufficient evidence to indicate improvement in living conditions due to incomplete implementation. However, there are enough indications to show that continued effort and complete implementation can lead to a reduction of child labor in Madagascar.
Looking Ahead
Continued support at the international front is evidently critical to the successful implementation of policy and social projects. For example, the operation and continuation of the SAVABE project depend on U.S. foreign aid which demonstrates the importance of funding to global poverty initiatives. International efforts like SAVABE contribute to protection from child exploitation and ultimately toward total eradication of child poverty in Madagascar.
To ensure the continuation of these projects, email Congress now in support of protection of the International Affairs Budget.
– Malala Raharisoa Lin
Photo: Flickr
https://borgenproject.org/wp-content/uploads/logo.jpg
0
0
Jennifer Philipp
https://borgenproject.org/wp-content/uploads/logo.jpg
Jennifer Philipp
2021-01-20 07:30:49
2021-01-26 18:47:05
The Fight Against Child Poverty in Madagascar