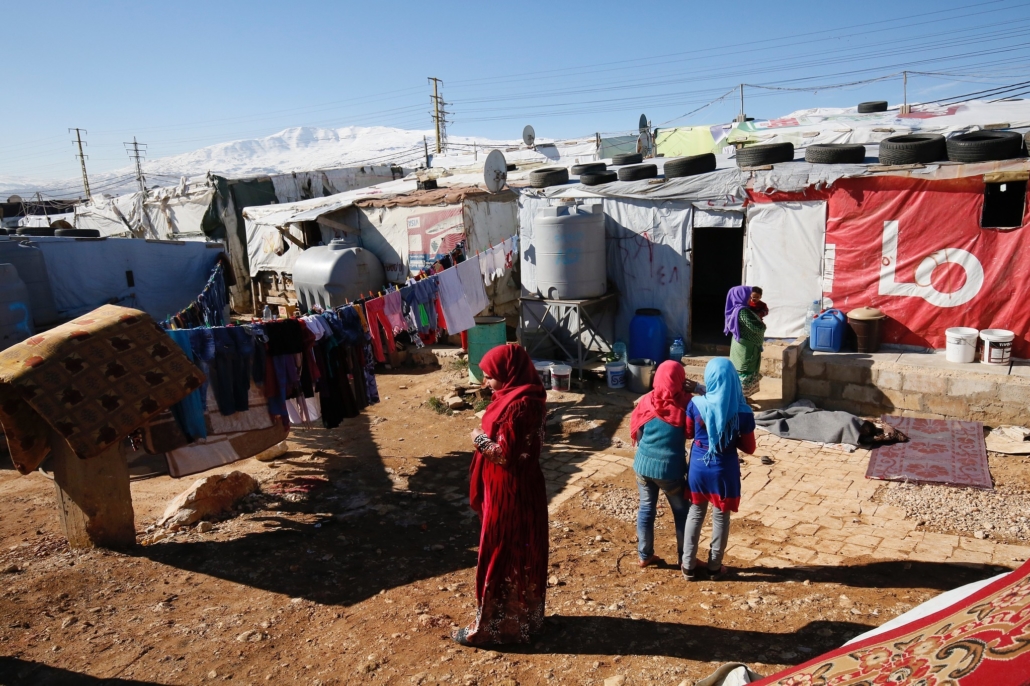 The Syrian civil war, which began in 2011, has led to a monumental refugee crisis, hundreds of thousands of deaths, the rise of the Islamic State of Iraq and Syria (ISIS) and destabilization in the Middle East. Yet another devastating effect of the war is the health consequences for people still living in Syria. Civilian doctors and nurses in active war zones face significant challenges not encountered in peacetime. These include a massive amount of trauma victims, shortages of medical equipment and personnel, infectious disease epidemics and breaches in medical neutrality. Here are 10 health costs of the Syrian civil war for the Syrian people.
10 Health Costs of the Syrian Civil War
Because of the war, Syrian life expectancy has plummeted by 20 years from 75.9 years in 2010 to 55.7 years through the end of 2014. The quality of life in Syria has also worsened. As of 2016, 80 percent of Syrians are living in poverty. Moreover, 12 million people depend on assistance from humanitarian organizations.
The civil war devastated Syria's health care infrastructure, which compared to those in other middle-income countries prior to the war. By 2015, however, Syria's health care capabilities weakened in all sectors due to the destruction of hospitals and clinics. The country faced a shortage of health care providers and medical supplies and fear gripped the country.
The Syrian Government has deliberately cut vital services, such as water, phone lines, sewage treatment and garbage collection in conflict areas; because of this government blockade, millions of Syrian citizens must rely on outside medical resources from places like Jordan, Lebanon and Turkey. In 2012, the Assad regime declared providing medical aid in areas opposition forces controlled a criminal offense, which violates the Geneva Convention. By the following year, 70 percent of health workers had fled the country. This exodus of doctors worsens health outcomes and further strains doctors and surgeons who have remained.
The unavailability of important medications presents another health cost of the civil war. Due to economic sanctions, fuel shortages and the unavailability of hard currency, conflict areas face a severe shortage of life-saving medications, such as some for noncommunicable diseases. Commonly used medicines, such as insulin, oxygen and anesthetic medications, are not available. Patients who rely on inhaled-medications or long-term supplemental oxygen often go without it.
A lack of crucial medications has led to increased disease transmission of illnesses, such as tuberculosis. Furthermore, the conditions Syrians live in, for instance, the "tens of thousands of people currently imprisoned across the country… offer a perfect breeding ground for drug-resistant TB."  Indeed, the majority of consultations at out-patient facilities for children under 5 were for infectious diseases like acute respiratory tract infections and watery diarrhea. According to data from Médecins Sans Frontières-Operational Centre Amsterdam  (MSF-OCA), the largest contributor to civilian mortality was an infection.
In addition to combatant deaths, the civil war has caused over 100,000 civilian deaths. According to the Violation Documentation Center (VDC), cited in a 2018 Lancet Global Health study, 101,453 Syrian civilians in opposition-controlled areas died between March 18, 2011, and Dec 31, 2016. Thus, of the 143,630 conflict-related violent deaths during that period, civilians accounted for 70.6 percent of deaths in these areas while opposition combatants constituted 42,177 deaths or 29.4 percent of deaths.
Of the total civilian fatalities, the proportion of children who died rose from 8.9 percent in 2011 to 19.0 percent in 2013 to 23.3 percent in 2016. As the civil war went on, aerial bombing and shelling were disproportionately responsible for civilian deaths and were the primary cause of direct death for women and children between 2011 and 2016. Thus, the "increased reliance on the aerial bombing by the Syrian Government and international partners" is one reason for the increasing proportion of children killed during the civil war according to The Lancet Global Health report. In Tal-Abyad's pediatric IPD (2013-2014) and in Kobane Basement IPD (2015–2016), mortality rates were highest among children that were less than 6 months old. For children under a year old, the most common causes of death were malnutrition, diarrhea and lower respiratory tract infections.
The challenges doctors and clinicians face are great, but health care providers are implementing unique strategies that emerged in previously war-torn areas to meet the needs of Syrian citizens. The United Nations (the U.N.) and World Health Organizations (WHO) are actively coordinating with and international NGOs to provide aid. The Syrian-led and Syrian diaspora–led NGOs are promoting Syrian health care and aiding medical personnel in Syria as well. For instance, aid groups developed an underground hospital network in Syria, which has served hundreds of thousands of civilians. These hospitals were "established in basements, farmhouses, deserted buildings, mosques, churches, factories, and even natural caves."
Since 2013, the Médecins Sans Frontières-Operational Centre Amsterdam (MSF-OCA) has been providing health care to Syrians in the districts of Tal-Abyad in Ar-Raqqa Governorate and Kobane in Aleppo Governorate, which are located in northern Syria close to the Turkish border. The health care MSF-OCA provided included out-patient and in-patient care, vaccinations and nutritional monitoring.
New technologies have enabled health officials to assist in providing aid from far away. For instance, telemedicine allows health officials to make remote diagnosis and treatment of patients in war zones and areas under siege. One organization that has used this tool is the Syrian American Medical Society, which "provides remote online coverage to nine major ICUs in besieged or hard-to-access cities in Syria via video cameras, Skype, and satellite Internet connections." Distance learning empowers under-trained doctors in Syria to learn about disaster medicine and the trauma of war from board-certified critical care specialists in the United States.
Conditions on the ground in Syria make it more difficult for Syrian citizens to receive vital medical aid from health care workers. Many people and organizations are working diligently to help injured and sick Syrians, however. These 10 health costs of the Syrian civil war illuminate some of the consequences of war that are perhaps not as storied as the refugee crisis. While aiding refugees is an undoubtedly worthy goal for international NGOs and governments, policymaker's and NGOs' agendas should include recognizing and alleviating the harm to those still living in Syria.
– Sarah Frazer
Photo: Flickr
https://borgenproject.org/wp-content/uploads/logo.jpg
0
0
Kim Thelwell
https://borgenproject.org/wp-content/uploads/logo.jpg
Kim Thelwell
2019-10-08 01:30:50
2019-12-04 13:47:57
10 Health Costs of the Syrian Civil War