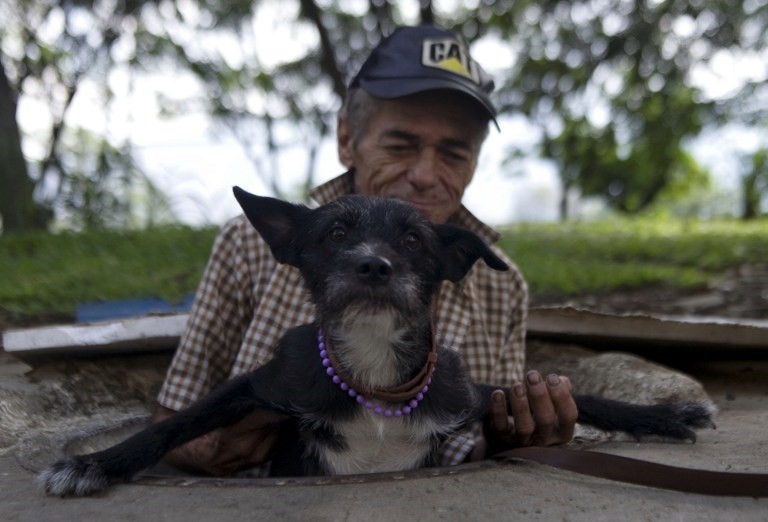 Many often ignore the marginalization of the elderly in benighted areas of the world in favor of other more current events. This is a phenomenon affecting almost every developing nation. The increase in life expectancy around the world does not necessarily mean that people are living better quality lives, especially in countries without sufficient resources to care for their elderly population. Below is some information about elderly poverty in Colombia.
The Current Situation
Colombia is a country of roughly 50 million people and a growing elderly population. However, it only has 80 geriatric centers to attend to its senior demographic. Furthermore, only 28% of the total senior population in Colombia can access a center specializing in their medical needs. According to the Medical Department of La Sabana University, the remaining 72% of elders cannot access proper medical attention or a trained caregiver. Most of this demographic inhabits isolated rural areas where access to specialized centers is quite distant. Elderly poverty is an underlying issue in Colombia, and very few organizations have committed themselves to the improvement of this situation.
Impact on Income
Poverty not only impacts Colombia's senior population medically but also financially. In fact, around 59% of people over 60 rely solely on the pension system and have no stable income source. The elderly poverty rate in Colombia has reached the second-highest in the region, behind Paraguay, almost doubling the Latin American average. Currently, it is the nation with the third-largest elderly population without an income. Furthermore, social and familial networks are not strong enough to care for their elderly, as the aging citizenry becomes a burden for their families and immediate circle. Because only 4% of citizens over 60 years old have a pension and their own source of income, most of them rely on their descendants to care for them. However, given that 9.8% of seniors live by themselves, some do not have familial ties that support them.
Even though the alarming data on elderly poverty is bleak, it informs governments on where to address the issue. They must attempt to invigorate the quality of senior life and provide easy access to pensions. In addition, the government must work to strengthen the geriatric medical sector's training and outreach. When trying to solve this structural issue, families and communities must also enter into consideration. They are essential to providing elderly support, ultimately decreasing the chance that anyone over 60 feels burdensome
Colombia's Actions
Colombia is following the example of Spain and Mexico in including its aging population in socio-economic life. It has employed and trained seniors to perform tasks and activities in sectors such as tourism, culture and entertainment, granting them a stable income and bettering living standards. Additionally, it is also increasing seniors' quality of life as they stop feeling obsolete. Responsible government spending regarding the elderly and the civilian population's inclusivity towards its aging citizens must accompany this "longevity revolution." For example, Bogotá City Council created the Municipal Elderly Council back in 2015, a community-based organization focused on advising the Mayor's office matters impacting seniors. The council represents the elderly; it has been a successful platform in promoting dialogue and advocacy for senior civil society.
Foundational Efforts to Combat Elderly Poverty Issues
Currently, two prominent organizations working to diminish elderly poverty in Colombia are the British NGO HelpAge and the Spanish Agency for International Development Cooperation (AECID). They are joining efforts to provide the elderly living in rural areas with humanitarian aid and psychosocial help from gerontology professionals. Both organizations have a commitment to working on-site in Colombia, in regions like Nariño and Valle, where armed conflict displaced over 400 seniors. HelpAge and AECID also provide legal aid to elders seeking to be indemnified because of their displacement.
Both foundations work hand-in-hand with Paz y Bien (Peace & Righteousness), a Colombian NGO in charge of aiding displaced elderly populations in precarious situations. Together, they discovered that householder mothers were willing to earn extra income by taking care of their communities' elderly. Thus the foundations provided women proper training to care for seniors, not only to grant them basic medical attention but also to keep them company in a new community. This model benefits both parties, as they are able to form new societal ties. So far, this joint project has yielded excellent results over the last six years.
Many often ignore elderly poverty in Colombia to prioritize other issues, such as ending the six-year ongoing armed conflict. With the pension system's flaws, it is crucial for civil society to keep taking action. With efforts to attend to elderly poverty in Colombia, the future is promising, as emerging projects create a more dignified life for seniors.
– Araí Yegros
Photo: Flickr
https://borgenproject.org/wp-content/uploads/logo.jpg
0
0
Jennifer Philipp
https://borgenproject.org/wp-content/uploads/logo.jpg
Jennifer Philipp
2021-03-03 07:30:03
2021-03-01 14:26:47
Tackling Elderly Poverty in Colombia