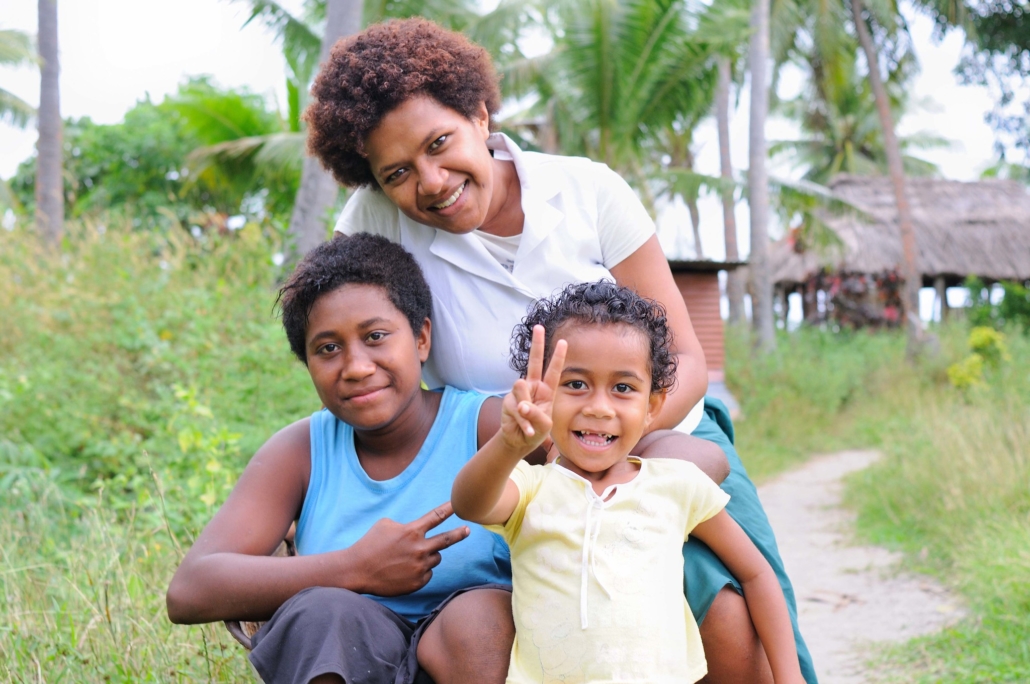 Fiji is a white sand archipelago in the South Pacific ocean. Fiji's palm-lined beaches and turquoise lagoons continue to attract tourism to this exotic location. However, the COVID-19 pandemic has worsened economic matters by prohibiting the country's main source of income. This economic stress has exacerbated issues of women's rights in Fiji, but the people fighting against female discrimination continue to create democracy, provide education and empower the women of the Pacific Island.
Women's Rights and Global Poverty
One of the biggest myths about ending global poverty is that achieving it is possible without confronting gender inequality. Recent statements have indicated that 2.4 billion do not receive equal opportunities to their male counterparts and struggle to recover from poverty due to their low social status in many cultures. The empowerment of women could help to reduce gender inequality and transform global poverty from a gendered issue, according to Global Citizen.
In Fiji, women's salaries are approximately 30,000 FJD less than men's on average per year. Women's lack of freedom in the household and the control held over their resources renders women the most vulnerable group in Fijian society. Currently, female poverty is on the rise in Fiji due to the economic crash caused by the COVID-19 pandemic.
One way to help is microfinance. It involves providing women in poverty with small loans, affording financial freedom and enabling the development of small businesses. The South Pacific Business Development (SPBD) is the largest microfinance firm fighting against female poverty. SPBD launched the Fiji Bloom Program, an initiative that addresses the unique needs of Fijian women entrepreneurs. Bloom aims to transform small women-owned enterprises into thriving businesses and mobilize other Fijian institutions to join them on their mission.
The Problem in Fiji
Fijian society often views women as "second-class citizens," according to Al Jazeera. This is due to entrenched patriarchal norms that continue to define contemporary views of women. Unfortunately, women's inferior status in Pacific island society has led to violence against young women. In 2016, 59% of all rape cases involved girls under the age of 18. This is an issue that the ignorance of women in the justice system further exacerbates.
According to the U.N., the economic strain placed on the country through the COVID-19 pandemic has worsened issues of gender inequality. The stress of unemployment has caused a surge in domestic violence against women who are locked down in their homes, Al Jazeera reports. This has led to poverty and violence being considered critical gender issues in Fiji.
Fiji is fighting for the cause. In 2020, women held 19.6% of parliamentary seats, compared to 0% in 1987. Also, Fiji ratified the Convention on the Elimination of all forms of Discrimination Against Women in 1995, meaning women's rights in Fiji are finally receiving recognition.
The People Making a Difference
The Fiji Women's Rights Movement (FWRM) envisions a democratic Fiji where gender equality, good governance and the realization of human rights create sustainable national development. Founded in 1986, FWRM aims to eliminate the attitudinal and institutionalized discrimination that oppresses women.
GIRLS is one of FWRM's programs providing education on feminism, sexual health and human rights to girls aged between 10 and 17. It works to challenge gender stereotypes by encouraging male-dominated sports like rugby and creates a culture of understanding amongst young girls.
"Democratization, policy transformation, intergenerational leadership and organizational strengthening" are the four pillars from which FWRM operates. So far, FWRM has established four successful programs targeted at girls and women of different age groups. One, the Fiji Women's Forum, united women across diverse groups to increase women's participation in the Fiji national elections held in September 2014.
Lobbying, mobilizing and advocating, they are the NGO secretariat transforming the discriminatory structures that prohibit female empowerment. From a small group of Fijian women who wanted to make a difference to a leading organization with global connections, empowerment is on the horizon.
Looking Ahead
The fight for women's rights in Fiji is a fight against violence, poverty and institutionalized misogyny; one that has been fought for decades. Gender stereotyping and a lack of feminist education are the problems Fijian girls and women face today, but FWRM highlights the possibility of empowerment. In 2018, FWRM GIRLS and Emerging Leaders Forum Alumni (ELFA) held an intergenerational women's movement event where girls and women together shared stories of abuse, empowerment and everything in between, Fawcett reports. This inspiring display of solidarity reflects the liberation of women's rights in Fiji so far.
– Abigail Vaughton
Photo: Flickr
https://borgenproject.org/wp-content/uploads/logo.jpg
0
0
Jennifer Philipp
https://borgenproject.org/wp-content/uploads/logo.jpg
Jennifer Philipp
2023-01-25 07:30:12
2023-01-23 09:11:06
Everything to Know About Women's Rights in Fiji