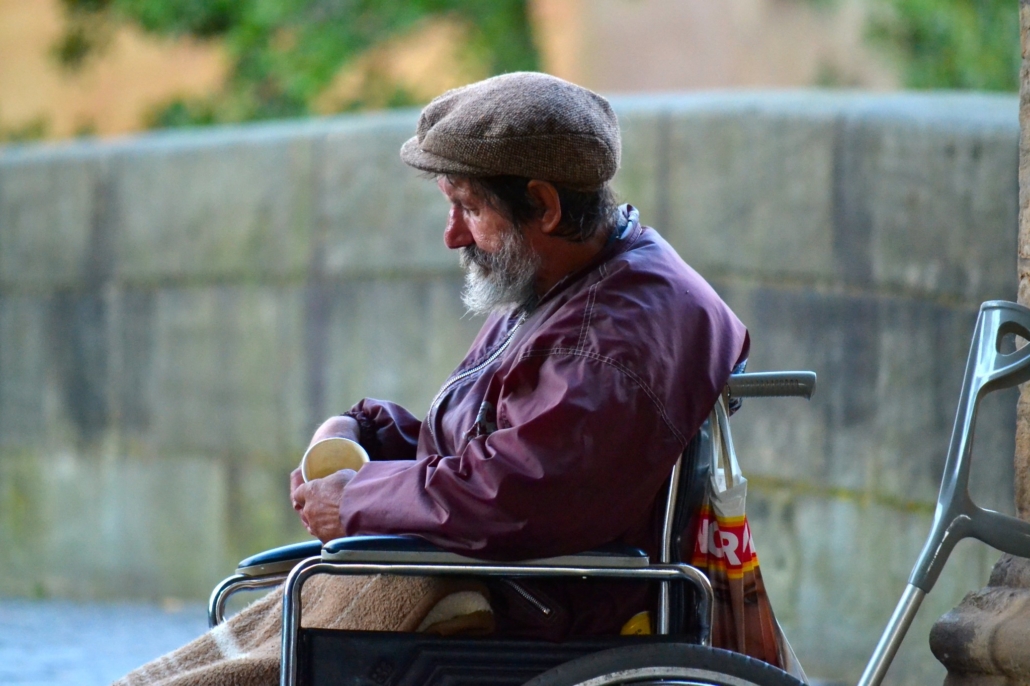 The latest stats by the Federal Association of Homelessness Help (BAGW) show that there were 678,000 homeless people in Germany in 2018. This figure marked an increase of more than 4 percent between 2017 and 2018. The majority of these people sleep in emergency quarters, while 41,000 sleep on the streets.
Causes of Homelessness
In Germany, there are several factors that contribute to homelessness. One is the decreased number of social housing units. Social housing units have reduced by 60 percent since 1990 as the government continues to sell its stock of housing units to private investors. Additionally, there has been a decrease in affordable housing, particularly in large cities and urban centers. Studies show that housing costs in Germany are among the highest in Europe. This affects those with incomes below the poverty threshold, as well as young people (ages 18-24). Munich is reported to have the highest prices for both renting and buying houses in Germany. Berlin, which is said to be at the center of housing shortages in Germany, could account for about 20 percent of the country's homeless.
Finally, the increase in immigrants has greatly contributed to the rise of homelessness in Germany. The immigrants are from other European Union countries, particularly Eastern European, and are also refugees and asylum seekers. It is estimated that 440,000 of the homeless are migrants. The number of homeless people with migrant backgrounds rose by 5.9 percent compared to a 1.2 percent increase for those without a migrant background.
Housing Rights in Germany
In large cities and urban centers, such as Berlin and Munich, the homeless set up makeshift tent camps in parks and other open spaces. During the winter, in an attempt to avoid the adverse winter conditions, they relocate to U-Bahn (underground railway) stations. Law requires German municipalities to provide basic emergency accommodation to those at risk of homelessness. Various municipalities and NGOs are providing temporary and emergency housing services.
In addition, the Social Code in Germany stipulates that the risk of losing a home entitles the owner to some form of assistance. Covered by the municipalities, this could be a loan or allowance for rental debts. Of the 16 German states, only four of them have the right to housing enshrined in their state constitutions including Bavaria, Berlin, Brandenburg and Bremen. However, regulation throughout the country still establishes the right.
Current Efforts
In 2018, the German Chancellor Angela Merkel pledged to spend €6.85 billion on solutions to homelessness. She announced that the federal government would aim to build 1.5 million new housing units and 100,000 new social housing units by 2021. There are also more immediate relief efforts that individuals and German cities provided. For example, the city of Berlin is offering a warm hall in Kreuzberg as an alternative to the U-Bahn stations the homeless would stay in during the winter. Entrepreneur Matthias Müller is doing his part to help the homeless in Germany by introducing a shower caravan in Berlin. Matthias transformed a bus into the shower caravan, which is a unit with a sink, shower and toilet so that homeless women can maintain personal hygiene. The caravan is also accessible to people with disabilities.
Solutions
BAGW estimates that Germany needs 200,000 new affordable housing units each year to manage homelessness. The federal government, various municipalities and NGOs could also work together to emulate Finland's Housing First approach. In this method, the goal is not to have temporary or emergency accommodation, but instead, permanent housing and needs-based support. This way, instead of just managing homelessness, Germany could end it completely.
– Sophia Wanyonyi
Photo: Flickr
https://borgenproject.org/wp-content/uploads/logo.jpg
0
0
Kim Thelwell
https://borgenproject.org/wp-content/uploads/logo.jpg
Kim Thelwell
2020-01-05 07:30:15
2020-01-18 12:12:20
Homelessness in Germany On the Rise