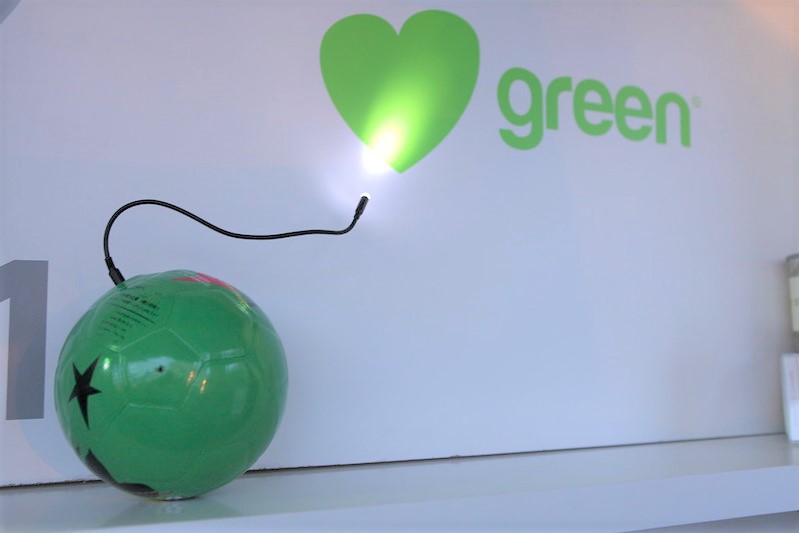 More than 700 million people globally are living in extreme poverty. Through the use of creativity and innovation, individuals and organizations have come up with inventions to help people in poverty improve their living conditions.
The SOCCKET Ball
In 2019, 770 million people globally did not have access to electricity and most of these people reside in Africa. In 2010, four Harvard undergraduates developed the SOCCKET ball so that impoverished people could have an alternative light source in their homes. The kinetic energy stored in the durable soccer ball is generated through kicking. The ball can then be used to power an LED lamp. During the day, children can kick the soccer ball around for fun. At night, it can then be used as a power source. With 30 minutes of movement, the ball can power an LED lamp for three hours.
The SOCCKET ball requires further revision and development because people have reported durability issues. However, the concept can inspire other innovative energy inventions.
The Wonderbag
Open fire cooking contributes to respiratory diseases and greatly impacts the health of people. Unfortunately, more than three billion people around the world do not have another means of cooking. Open fire cooking also means that girls and women lose a significant amount of time and labor that could be better used for educational and developmental endeavors.
The Wonderbag is a non-electric slow cooker created to help eliminate the need to cook over fires. After bringing a pot of food to the boil and placing it in the insulated Wonderbag, the food will continue cooking for up to 12 hours without additional heat. The Wonderbag has a range of positive benefits. It reduces indoor air pollution by 60% and saves 1,000 hours that would otherwise be lost in unpaid labor.
Evaptainers
Since many impoverished people do not have access to electricity, they usually also do not have refrigerators to store food optimally.
The Evaptainer is a portable refrigerator that can prolong the life of food in warmer climates. The eco-friendly container does not need electricity due to its innovative cooling technology. The Evaptainer can also store medicines like insulin.
Liter of Light
Liter of Light is a global, grassroots movement that uses inexpensive materials to provide solar lighting to impoverished people without access to electricity. It began in 2011 with the aim of providing low-income communities in the Philippines a source of light. Recycled plastic bottles filled with water and bleach are secured into the roof to provide lighting daytime. The bottle lights can be upgraded with micro-solar panels and LED bulbs for low-cost night lighting. Liter of Light has installed more than 350,000 bottle lights in more than 15 countries.
Although poverty continues to be a global issue, people around the world are creating new inventions to help people living in conditions of poverty. These small innovations are working to change the lives of millions, one invention at a time.
– Camryn Anthony
Photo: Flickr
https://borgenproject.org/wp-content/uploads/logo.jpg
0
0
Kim Thelwell
https://borgenproject.org/wp-content/uploads/logo.jpg
Kim Thelwell
2021-03-11 23:33:19
2021-03-11 23:33:19
4 Inventions to Help People in Poverty