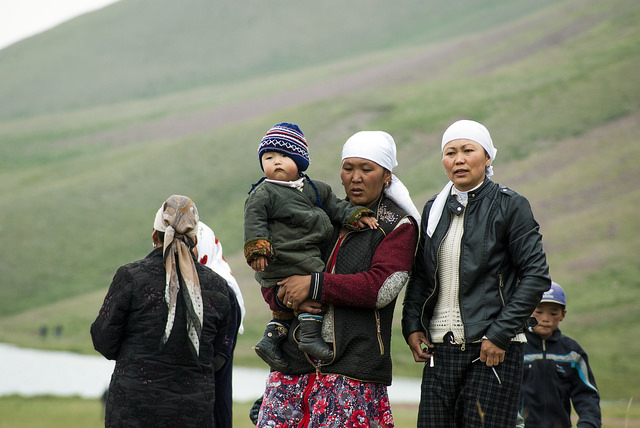 Kyrgyzstan is a Central Asian country with 6.5 million inhabitants. It has registered positive changes in living standards in the past decade. In fact, it ranks 35 out of the 117 countries evaluated in the 2019 Global Hunger Index, and unlike nine years ago, the threat of hunger is considered low. Despite this progress, Kyrgyzstan faces challenges in pursuing the U.N. Sustainable Development Agenda on eliminating hunger and improving nutrition. Here are four facts about hunger in Kyrgyzstan and how it is being nationally addressed.
4 Facts About Hunger in Kyrgyzstan
Poverty Causes Malnutrition. As many as 1.5 million Kyrgyz citizens live on less than $1.30 a day and tend to purchase cheaper, nutrient-deficient food items to save money. Spending more than 50% of one's earnings solely on food is commonplace. Many households cannot afford to expand their food budgets further to sustain a healthier diet. In turn, the resultant high consumption of starchy food is responsible for such nutritional problems as vitamin and mineral deficiencies in children and stunted growth among infants. The pandemic and the concomitant economic downturn risk impoverishing another 1.8 million as domestic businesses lose profits and remittance payments from Kyrgyz citizens working abroad, amounting to nearly 30% of the annual GDP, have declined.
Geography Matters. Another obstacle to eradicating hunger in Kyrgyzstan is its geography. The country is mostly covered by mountains, which makes large-scale crop cultivation difficult without sophisticated infrastructure. Cold winters and hot, dry summers undermine agricultural yields, and restricted access to equipment and funding prevents producers from implementing better irrigation and fertilizing techniques. In turn, this results in Kyrgyzstan importing much of its essential food. Those who reside in the vast remote mountainous areas account for two-thirds of Kyrgyzstan's population. Many are subsistence farmers. They grow crops to ensure that their families do not starve, rather than to generate income from selling them. Their yields equally suffer from geographical limitations and weather conditions, particularly floods and mudslides, and hunger remains a major concern for them.
Malnutrition Mostly Affects Children. Hunger severely affects the wellbeing of local children. Around 13% of Kyrgyz children aged below the age of five experience stunting and 43% of the same demographic suffer from anemia. In 1997, every fourth infant was affected by the former, and every second by the latter.  By 2011, malnourishment affected around 18% of children. Despite noticeable diminution of Kyrgyzstan's stunting and anemia rates, malnutrition continues to have lasting consequences. With nutrient-deficient diets, children fail to receive the vitamins and minerals required for their growth and development. This may impact their physical and mental capacities in the future and restrict their career prospects.
Progress Continues. Kyrgyzstan has already achieved plenty in fighting hunger, and further progress is in the making. In 2018, its National Statistics Committee adopted the Food Balance Sheets to examine the national food supply, the kinds of foods being eaten and whether the food supply meets the population's nutritional requirements. This constitutes an important step toward accurately measuring the prevalence of undernourishment, as prescribed by the U.N. Sustainable Development Goal No. 2: Zero Hunger. They should demonstrate the proportion of the nation whose habitual food consumption does not offer the dietary energy required to live a healthy and active life. To aid in this, the World Food Programme has remained active in Kyrgyzstan. It has distributed 2,000 tons of food assistance to 64,000 poor Kyrgyz citizens and provided 53,000 children with take-home wheat flour rations. The program is likewise partnering with the state to introduce hot meals into the nation's 2,200 primary schools and is supporting rural farmers with food, funding and training in cultivation, harvesting and sustainable management of resources.
Further Progress and Aid
UNICEF is also conducting humanitarian aid in Kyrgyzstan. Its work focuses on bettering child nutrition and has incentivized several breakthroughs in this field. Under its guidance, the country developed its inaugural National Food Security and Nutrition Strategy that directs government efforts to address hunger in Kyrgyzstan and offers children vitamins and minerals to fight malnutrition-induced iron-deficiency anemia. UNICEF first introduced the project in the Talas province, resulting in a 26 % drop in anemia rates between 2009 and 2010.
Shoring up these efforts are those of smaller nonprofit organizations, including the Red Crescent Society Kyrgyzstan and the Aga Khan Foundation. The former runs an urban school designed to encourage "social integration and rehabilitation" for street children. Most of these children come from impoverished and food-insecure backgrounds. The school cares for 30 children. The latter has pioneered the Mountain Societies Development and Support Programme, working with 440,000 rural Kyrgyz residents. The program links farmers to microfinancing companies and helps them to improve productivity and manage their livestock. Additionally, it has provided some 60,000 livestock-owning families to access veterinary points and breeding services.
These four facts about hunger in Kyrgyzstan show that the country has yet to eradicate hunger entirely. Local poverty rates and geographical landscapes complicate this task, affecting the wellbeing of the Kyrgyz children. However, the government and the nonprofit sector remain actively involved in alleviating hunger, striving for positive change.
– Dan Mikhaylov
Photo: Flickr
https://borgenproject.org/wp-content/uploads/logo.jpg
0
0
Borgen Project
https://borgenproject.org/wp-content/uploads/logo.jpg
Borgen Project
2017-08-13 01:30:06
2020-08-13 15:21:59
4 Facts About Hunger in Kyrgyzstan