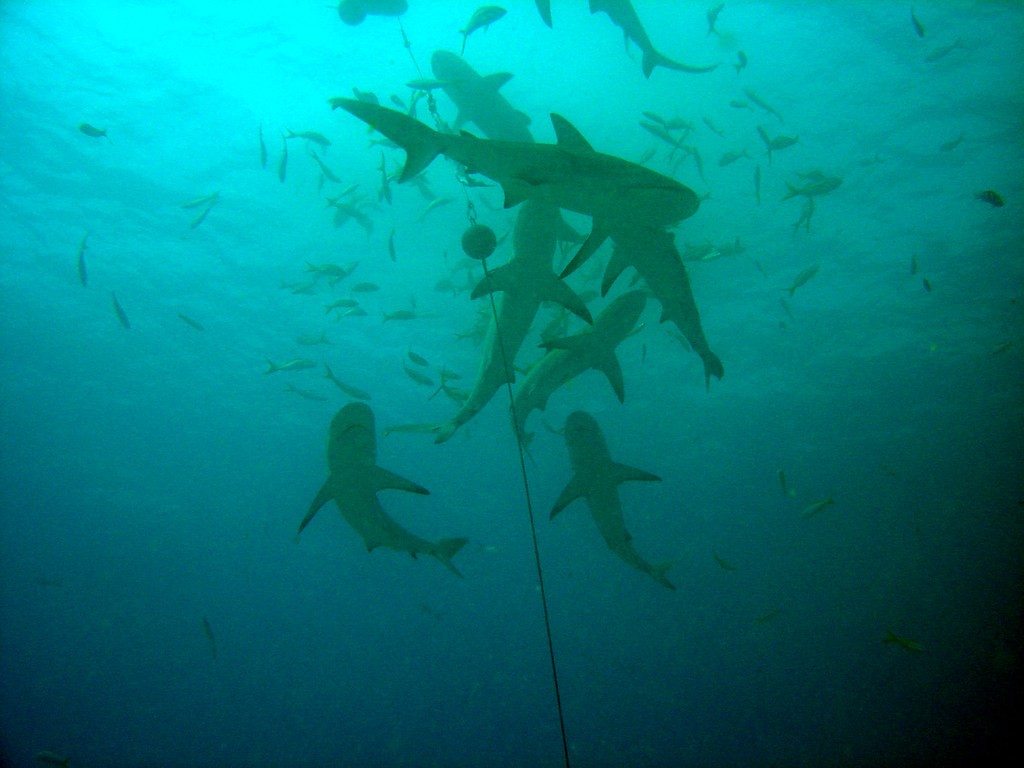 Scuba diving is the practice of underwater diving with a SCUBA, an acronym for self-contained underwater breathing apparatus. The United States Special Force's frogmen initially used this during the Second World War. Through this technology, divers can go underwater without connecting to a surface oxygen supply. The main aim for many scuba divers today is dive tourism, with marine conservation trailing closely behind. It is through these conservation efforts and tourism businesses in coastal areas that plenty of communities have found themselves being alleviated from poverty. Scuba diving can alleviate poverty due to the new employment opportunities that arise through environmental efforts, as well as the work scuba diving training businesses provide.
Although the Earth's equatorial belt possesses 75 percent of the world's most productive and beautiful coral reefs, this area is home to over 275 million individuals living under poverty. These are individuals who depend directly on coral reefs, fish and marine resources for their food, security and income.
According to Judi Lowe, Ph.D. in Dive Tourism, these incredible bio-diverse coral reefs have immense potential for dive tourism. However, conflicts are currently present between dive operators and local communities due to a limited supply of essential resources. If businesses in the diving industry turned to greener practices and focused on indigenous local communities, they could achieve marine conservation, along with poverty alleviation.
Integrated Framework Coastal Management and Poverty Alleviation
Without a doubt, efforts to preserve the marine environment must include local communities to preserve the marine environment. By including people whose livelihoods are dependent on fisheries and aquaculture into recreational scuba diving, there will be greater benefits for the community and the environment. One of the pre-existing frameworks that ensure this mutual symbiosis is the integrated framework of coastal management.
Integrated framework coastal management is a tool that ensures a successful and profitable outcome for all parties involved in the use and conservation of marine resources. Through this model, locals integrate into the administration and the use of natural resources in several water-based industries. Supplemental payments and employment within other businesses create employment opportunities, should fish bans or similar legislative actions displace primary jobs. This has occurred in Northern Mozambique and Kenya.
Scuba Diving and Poverty Alleviation in Mozambique
Mozambique is a country with a history of the slave trade, colonization and 15 years of civil war. Nevertheless, it is a nation in the equatorial belt that has significant tourism potential. After the civil war, tourism was its quickest growing industry. Forty-five percent of the country's population participates in the tourism industry.
Poverty is lowest in the province of Ponta do Ouro, located in the southern-most area of Mozambique. Ponta do Ouro is home to the greatest levels of marine tourism, where tourists and locals collaborate to participate in water-based activities such as scuba diving. The area particularly favors scuba diving due to the presence of bull sharks, tiger sharks and hammerheads. It also has year-round warm water and is home to humpback whales from August through November. As it holds pristine marine biodiversity, the area is a marine protected area (MPA).
Scuba activities in Ponta do Ouro mainly happen within scuba diving management areas that follow the diver code of conduct. Most diving in the area is done to maintain the biophysical environment through the monitoring and assessment of ecosystem health and management of marine pollution by maintaining low levels of plastic pollution that accumulates in the bays along the coastline.
Not only can scuba diving alleviate poverty through dive tourism, but MPAs have also been influential. For example, MPAs have helped promote and facilitate the involvement of Mozambicans to monitor their fisheries, map different user groups that can overlay with physical and biological data and conduct research. All of these actions help locals find employment and elevate their living standards.
In the future, a greater exploration of the Mozambican Indian Ocean should be explored and strategic planning to maintain the attractiveness of the area and avoid loss of biodiversity is imperative. This will open up greater possibilities for locals to set up dive sites and cultivate diving enterprises, conserve the biological species and obtain greater income.
SPACES, Diving and Poverty Alleviation in Kenya
The Sustainable Poverty Alleviation from Coastal Ecosystem Services (SPACES) Project is a collaborative initiative funded by the U.K. Ecosystem Services for Poverty Alleviation (ESPA) and SwedBio. The project aims to uncover the scientific knowledge on the complex relationship between ecosystem services, poverty and human wellbeing. The project studies sites in Mozambique and Kenya.
The concept of ecosystem services (ES) that the project uses determined that humans derive great benefits from ecosystems. People can apply these benefits to environmental conservation, human well-being and poverty alleviation. People can also use them to inform and develop interventions. If people implement the integrated framework coastal management, there is a large possibility for ecosystem services to inform the development of ES interventions that contribute to poverty alleviation through entrepreneurial activities. If locals cultivate diving enterprises, these communities would reap the benefits of the cash-based livelihood that many diving businesses currently possess.
Lobster Diving in Honduras
In Honduras, diving has been a primary livelihood. In the Central American country that shares its borders with Guatemala, El Salvador and Nicaragua, lobster diving serves as a way of living, particularly in the indigenous community of Miskito. Mosquita is one of the most impoverished areas of Latin America.
Despite the Professional Association of Diving Instructors (PADI) setting safe standard diving techniques, one that calls for a gradual ascent to the surface and a limit to the number of dives a person can make in one day, the divers of Mosquita dive deeply, surface quickly and go back for more. They race to collect as much lobster as possible, fishing to take their families and themselves out of poverty. These conditions make them prone to nitrogen decompression sickness, a sickness that disabled over 1,200 Miskitos since 1980.
Nevertheless, a diver receives $3 for every pound of lobster they get and 28 cents for every sea cucumber. This is a significant amount of money for the area and for that reason, many take the risk. The boats where the divers spend their time between dives also only have rudimentary safety equipment, using aging tanks and masks. These divers need to do their jobs to raise themselves out of poverty. Until the government implements necessary training to divers, as well as health insurance provisions, divers will remain at risk. Lobster diving has great potential for promoting marine biodiversity, poverty alleviation and sustainable coastal development; however, health precautions must be a priority as well in order for lobster diving to be a truly sustainable solution.  
Looking Forward
Scuba diving can alleviate poverty with its safety practices and dedication for marine conservation, which opens up many opportunities for technological and economic advances through educational, conservation and entrepreneurship potential. Aside from igniting passion and dedication to fighting for the underwater environment, scuba diving urges divers to fight for their survival, their protection and their businesses as well. It is therefore understandable why many have come to value scuba diving as one of the most potent ways to educate society about environmental conservation, and with it, help increase living standards for coastal communities.
– Monique Santoso
Photo: Flickr

https://borgenproject.org/wp-content/uploads/logo.jpg
0
0
Kim Thelwell
https://borgenproject.org/wp-content/uploads/logo.jpg
Kim Thelwell
2019-09-20 01:30:39
2019-12-17 13:29:23
The Ways Scuba Diving Can Alleviate Poverty