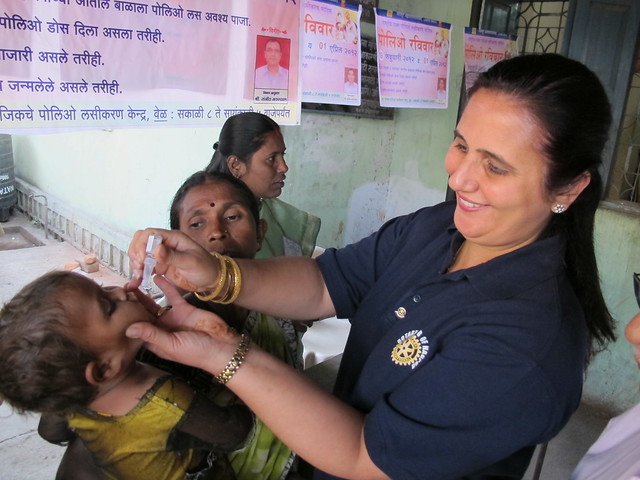 In 1988, polio existed in more than 100 countries and infected close to 1,000 children daily. Due to advocacy efforts and the implementation of preventable vaccinations, cases of polio have significantly dropped at a rate of 99 percent. In 1988, about 350,000 children had polio while statistics indicated that in 2017, only 22 documented illnesses existed. However, children are still struggling as Pakistan and Afghanistan attempt to eliminate polio their countries.
Children are most vulnerable to contracting polio between birth and age five. One in 200 contagions result in irreparable paralysis, most commonly in the legs; five to 10 percent of those infected die from this disease due to the disabling of their breathing muscles.
Most children that are living with polio do not experience manifestations; however, polluted water and food can still spread the disease. Polio is preventable through several doses of vaccinations, but there is no treatment.
Modernized Vaccines to Prevent Polio
In 2013, all countries began to implement one dose of the new vaccines and terminate the use of the oral vaccines by 2018, which the Polio Eradication & Endgame Strategic Plan instructed.
In order to eliminate polio in Pakistan and Afghanistan, the Polio Eradication and Endgame Strategic Plan is terminating the administrations of oral vaccines which only protected against type 2 of the virus; instead, Afghanistan and Pakistan are implementing doses of the inactivated polio vaccine, which should be more effective in preventing the disease as it prevents all three types of polio. The modern vaccine can also enhance immunity and inhibit further epidemics of polio.
Efforts to Eliminate Polio in Pakistan and Afghanistan
In 2018, The Ministry of Public Health in Afghanistan partnered with UNICEF and The World Health Organization to initiate the country's third nation-wide polio vaccination campaign. Nearly 9.9 million children below age five received the vaccination.
Regions such as Kandahar, Helmand, Uruzgan and Zabul contained nearly 1.2 million children who did not have access to the vaccine. However, this past program and future programs will ensure that these children can also receive the necessary dosages.
Vaccinated children also received Vitamin A capsules to strengthen their immunity and decrease diarrhea. This also strengthened their immune systems from respiratory infections. Immunity can increase their chances of survival by nearly 24 percent. Nearly 70,000 health workers visited every household to administer vaccinations. This was to ensure that other children received the preventable medication as well. Because polio is contagious, each family's chances of surpassing the disease increases if every child receives a vaccination.
In Pakistan, the number of polio infections is at a low rate. Further, improved immunity has also begun to increase. While this country has made progress in battling polio, many children have not received the preventable vaccines in high-risk areas. Therefore, Pakistan has begun to implement various solutions such as customized vaccines. Additionally, the country has partnered with the Emergency Operations Centers to administer effective prevention techniques.
Polio is most common in Karachi as well as the federally administered tribal areas, the Quetta block and the Khyber-Peshawar corridor. While the disease is highly present in these areas, other areas nationwide are susceptible to contracting the virus due to travel and migration.
The Partnership Between Pakistan and Afghanistan
To eliminate polio in Pakistan and Afghanistan, the two nations plan on partnering to identify children who are vulnerable to the disease and provide vaccinations, while also administering health campaigns to promote advocacy about the prevention of polio. Environmental surveillance has discovered the presence of polio. This serves as evidence that children with weaker immune systems are present in these areas. Consequently, this enables the disease to grow and infect other children.
– Diana Dopheide
Photo: Flickr
https://borgenproject.org/wp-content/uploads/logo.jpg
0
0
Kim Thelwell
https://borgenproject.org/wp-content/uploads/logo.jpg
Kim Thelwell
2019-09-10 07:30:25
2019-12-16 12:44:26
The Fight to Eliminate Polio in Pakistan and Afghanistan