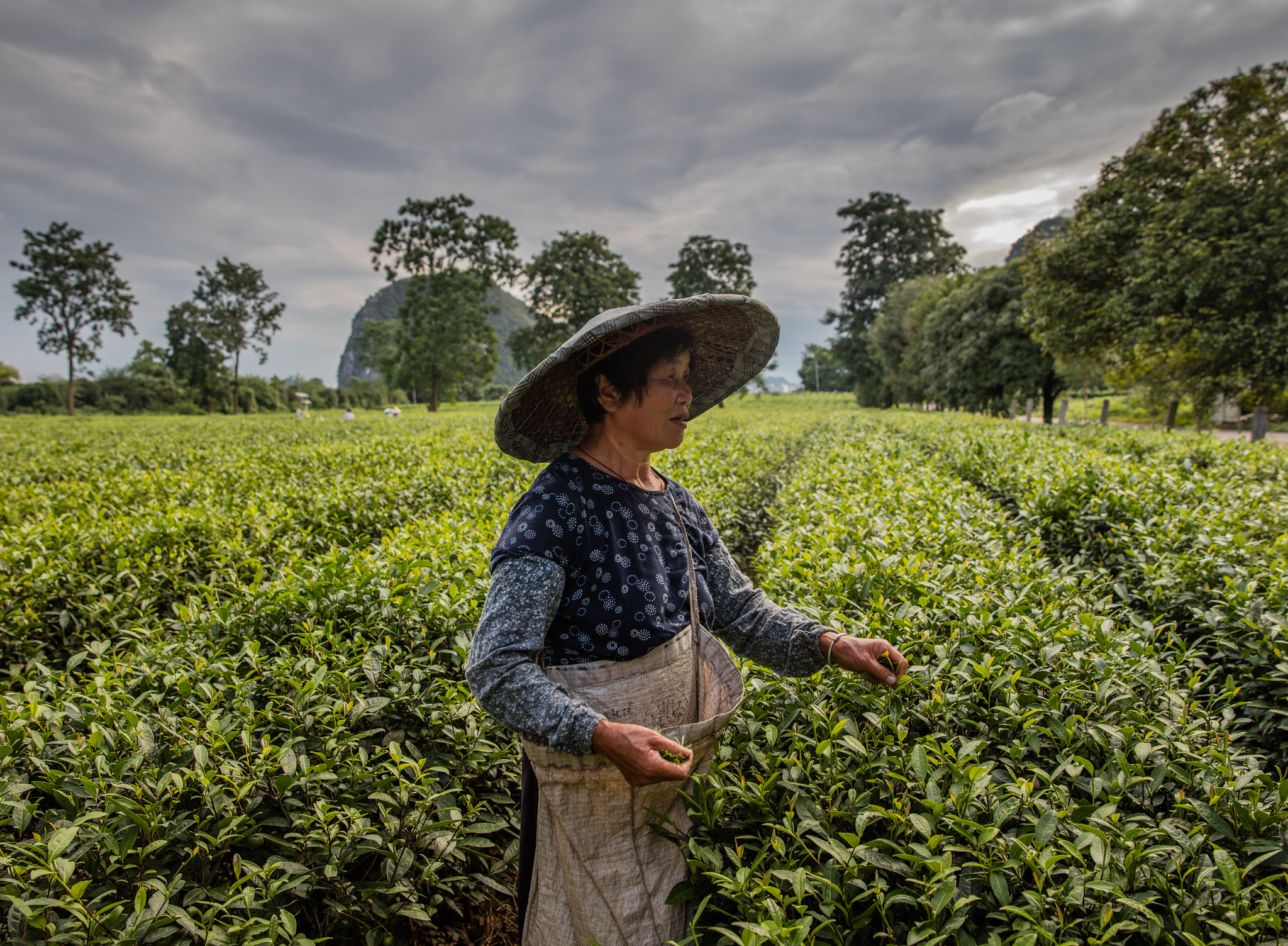 Since the 1980s, China has experienced rapid economic growth and increased average income, a far cry from rural poverty. After opening up to international trade and foreign direct investment, the East Asian nation has grown to become one of the world's largest economic superpowers with a nominal gross domestic product of $12.01 trillion, second only to the United States.
Though China's rapid development has benefited its citizens who live in highly industrialized urban centers along the eastern coast, it has simultaneously left many rural and agricultural communities behind. These rural communities have little food, limited access to clean water and insufficient means to dig themselves out of poverty. However, rural poverty in China is something that the Chinese government is actively working to combat.
Hannah Adkins, a university student who recently studied abroad in China, commented on the poverty disparity between its rural and urban communities. "Though ecotourism, for example, is a growing industry in China due to the country's natural beauty and expansive landscape, rural communities have a difficult time jumping on those opportunities. They simply do not have enough expendable money to put toward money-making industries like ecotourism, meaning that they must receive help from the government or NGOs. Otherwise, these poor rural people will be stuck in cyclical rural poverty," Adkins told The Borgen Project.
When most people think of China, they undoubtedly think of the nation's rise to economic prowess and its many industrial centers. However, China is an enormous country geographically, consisting of 3.7 million square miles of land area. Many, though, are unaware of its impoverished rural people who live in its expansive central and western provinces. Here are 10 facts about rural poverty in China.
10 Facts About Rural Poverty in China
China's Rural Population: China's rural population makes up roughly 43% of the nation's total population, meaning more than 580 million Chinese citizens live in rural areas.
Poverty in China: According to the CIA World Factbook, approximately 0.6% of China's population lives below the poverty line.
Based on a report by the Wall Street Journal, upward of 90 to 99% of China's impoverished population either lives in or comes from rural areas, such as the nation's mountainous villages and arid landscapes.
Sanitation: Only 63.7% of China's rural population has regular access to improved sanitation facilities, compared to 86.6% of its urban population. This is just one example of the rural-urban disparity that results in rural poverty in China.
Household Incomes: The combined income of households in China's eastern coastal regions, where a large majority of the country's urban centers are located, is more than 2.5 times that of inland regions' households. This disparity is another contributing factor to the issue of rural poverty in China.
The Pledged Supplementary Lending Program: In an effort to improve its rural and long-distance infrastructure, China introduced a 2014 plan called the Pledged Supplementary Lending program. The program works with the Agricultural Development Bank of China "to better support rural infrastructure and development projects in funding to improve residents' living conditions in rural areas."
Agriculture: Much of China's rural population relies on agriculture as a source of sustenance, as well as income. However, approximately 40% of land in China has fallen victim to land degradation in the form of salinization, desertification or soil erosion. This makes it so that farmers and landowners do not have nearly as much access to fertile and farmable land, thus contributing to the rural poverty in China.
Pollution: On top of China's land degradation, the country has about 19% polluted land. As a result, the contamination of food and water has become increasingly common due to the excessive use of pesticides and fertilizers, as well as other pollutants.
Rural to Urban Migration: The International Fund for Agricultural Development's projections estimates that more than 12 million rural Chinese citizens will move to urban centers annually over the course of the next 10 years. Though this continued urbanization will decrease the amount of crop production in agricultural communities, it will also place poor families in urban centers with more job opportunities and more sufficient living conditions, thus potentially aiding the issue of rural poverty in China.
Plan to Eliminate Poverty: Though rural poverty in China is still a problematic issue, the Chinese government has put forth a plan to eliminate all poverty in China by 2020. President Xi Jinping's 13th Five-Year Plan aims to identify, register and assist every impoverished Chinese citizen, especially those in rural areas, in order to guide them out of poverty and lower the overall poverty rate. This is just one of the ways by which China plans to decrease its poverty issue in the coming years.
Looking Ahead
While rural poverty in China is a paramount issue, there are movements to make improvements. China's Pledged Supplementary Lending program and President Xi Jinping's 13th Five-Year Plan will be sure to improve rural living conditions and help Chinese people in need.
– Ethan Marchetti
Photo: Flickr
https://borgenproject.org/wp-content/uploads/logo.jpg
0
0
Kim Thelwell
https://borgenproject.org/wp-content/uploads/logo.jpg
Kim Thelwell
2019-07-20 01:54:57
2022-04-14 10:13:08
10 Facts About Rural Poverty in China