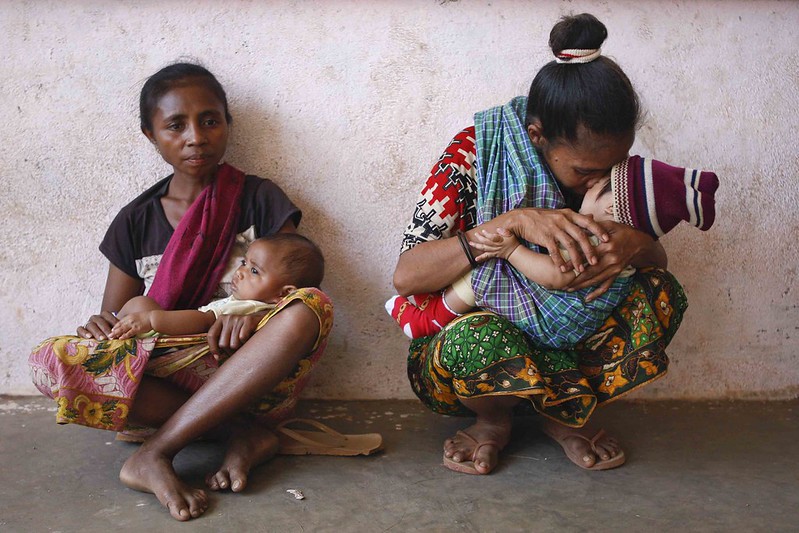 Southeast Asia, a vibrant region rich in culture and diversity, has made remarkable advancements in women's health over the years. Data from 2019 indicates that from 1990 to 2015, maternal mortality in the region saw a sharp decline of 69%, and contraceptive use increased from 46% to 60%. Moreover, the average number of children a woman bears decreased from 3 to 2.4 during the same time frame. Yet, beneath these positive developments, deep-seated gender disparities and challenges to health care accessibility persist for many women in the region.
The Philippines
For a clearer picture, consider the Philippines. As of 2022, female labor force participation stands at a mere 46% — the lowest in Southeast Asia, perplexing given the country's high female education levels. Moreover, the Philippines grapples with being one of the most dangerous places in Asia for women, mainly due to lax enforcement or complete neglect of harassment and assault laws. 
The ramifications of these systemic challenges are not limited to personal safety. Filipino women, like many others in Southeast Asia, face limited access to vital health resources, including sex education and birth control. Alarmingly, over a third of pregnancies for women and girls in the Philippines are unwanted, and one in five girls becomes a mother before turning 20.
Maternal Health Concerns
The breadth of the issue becomes even more evident when we look at the broader Southeast Asian region, home to over 676 million people across 11 countries. Data reveals that only 60% of these women have access to contraceptives, and nearly half of the countries in this region have an alarming maternal mortality rate.
Statistics from 2020 further demonstrate the depth of the problem. Each year, of the 11 million women in Southeast Asia giving birth, a staggering number fail to receive the requisite care:
2.1 million make fewer than four antenatal care visits.

1.5 million do not receive post-obstetric complication care.

2.8 million do not deliver in a health care facility.

1.2 million have newborns deprived of necessary post-complication care.
Additionally, the state of reproductive health is reflected in the fact that 2.4 million women have abortions in unsafe environments. Tragically, 16,000 of these women succumb to pregnancy- and childbirth-related death, while a whopping 10 million do not get the treatment they need for STDs such as chlamydia, gonorrhea, syphilis and trichomoniasis.
Moving Forward
Singapore presents a silver lining, emerging as one of the safest places for women in Southeast Asia, with life expectancy and maternal mortality rates rising above the global average.
Collaborative initiatives aimed at altering societal norms, especially those around early marriage and gender-based violence, are crucial. Furthermore, deeply entrenched socioeconomic and religious prejudices that impede law implementation need to be rectified.
While Southeast Asia has made considerable strides in women's health, there is an undeniable correlation between poverty and the prevailing health care discrepancies. Ensuring every woman has access to quality health care, regardless of her socioeconomic background, is a shared responsibility.
– Mari Caitlin Riggles
Photo: Flickr
https://borgenproject.org/wp-content/uploads/logo.jpg
0
0
Yuki
https://borgenproject.org/wp-content/uploads/logo.jpg
Yuki
2023-10-11 15:00:18
2023-10-11 09:51:01
Women's Health in Southeast Asia