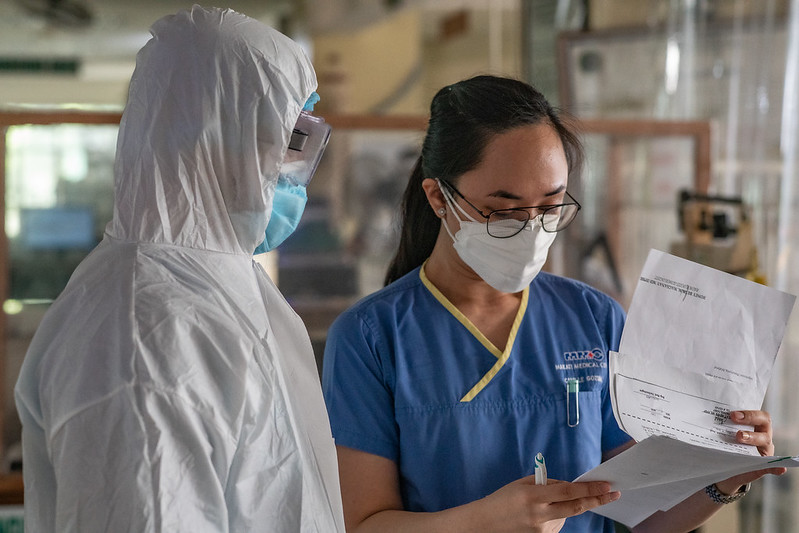 Mental health in the Philippines is worsening during the COVID-19 pandemic. The number of calls for mental health assistance has increased along with higher reports of depression and suicidal thoughts. UNICEF, the Philippine Red Cross and the World Health Organization (WHO) have come together to contribute invaluable resources, such as infographics and a hotline. These two key implementations have been instrumental in reducing the negative mental health effects of these trying times and in unifying isolated Filipinos.
Infographics for Frontline Workers and Filipino Citizens
The WHO updated its Philippines website in September 2020 to include mental health infographics. The graphics portray encouraging messages and quick facts and are all available for download. It tailored the various infographics to specific audiences — among the selections are the elderly, family of COVID-infected patients and frontline workers.
Some images directed toward Filipino citizens include reminders to nurses, doctors and other healthcare professionals to self-care. With the high amount of Filipinos in the healthcare field, a high volume of nurses and doctors are bound to have very particular needs relating to the emotional exhaustion of caring for extremely sick people.
A Mental Health Hotline
The Philippine Red Cross has instituted a special hotline to provide psychological first aid related to the effects of COVID-19. UNICEF is pairing with Red Cross to provide resources and mobilize support systems to improve mental health in the Philippines.
The hotline's Red Cross workers consist of 14 trained volunteers hailing from mainly social work and mental health backgrounds. They receive training for three days in helping skills and mock calls. The trainees also attend four-hour sessions on self-care for the volunteers' own mental health benefit. This vital self-care helps fend off emotional exhaustion.
Filipino citizens are able to use this national COVID-19 hotline to tackle their mental health situations. The hotline provides emotional care, such as talking about callers' problems. Additionally, it functions as a source of information about COVID-19 to prevent misunderstandings surrounding the pandemic's uncertainty and hysteria.
The Philippine Red Cross has also extended its services during the pandemic. It has utilized social media as a way to provide a more convenient avenue for people to talk about their hardships. On Facebook, a feature exists that allows Red Cross volunteers to chat through an avatar. The chat even allows avatar customizations, such as male, female, LGBTQ and young child settings according to the callers' preferences. The Philippines' hotline has helped over 9,000 callers since its creation and continues to support mental health in the Philippines.
Where Mental Health Currently Stands
The pandemic, social isolation and general fear and uncertainty have affected mental health in the Philippines. Both peoples' stress and rates of depression continue to increase. The pandemic has resulted in distancing and isolation, which has deeply impacted the Philippines — a country where tight-knit families and community-mindedness abound. However, aid from nonprofit organizations has lessened the devastating effects of the pandemic. Support from UNICEF and the WHO has benefited mental health throughout the nation and fostered a much-needed sense of connection.
– Alyssa Ranola
Photo: Flickr
https://borgenproject.org/wp-content/uploads/logo.jpg
0
0
Yuki
https://borgenproject.org/wp-content/uploads/logo.jpg
Yuki
2021-03-13 01:30:35
2021-03-09 11:51:23
Mental Health in the Philippines During the Pandemic