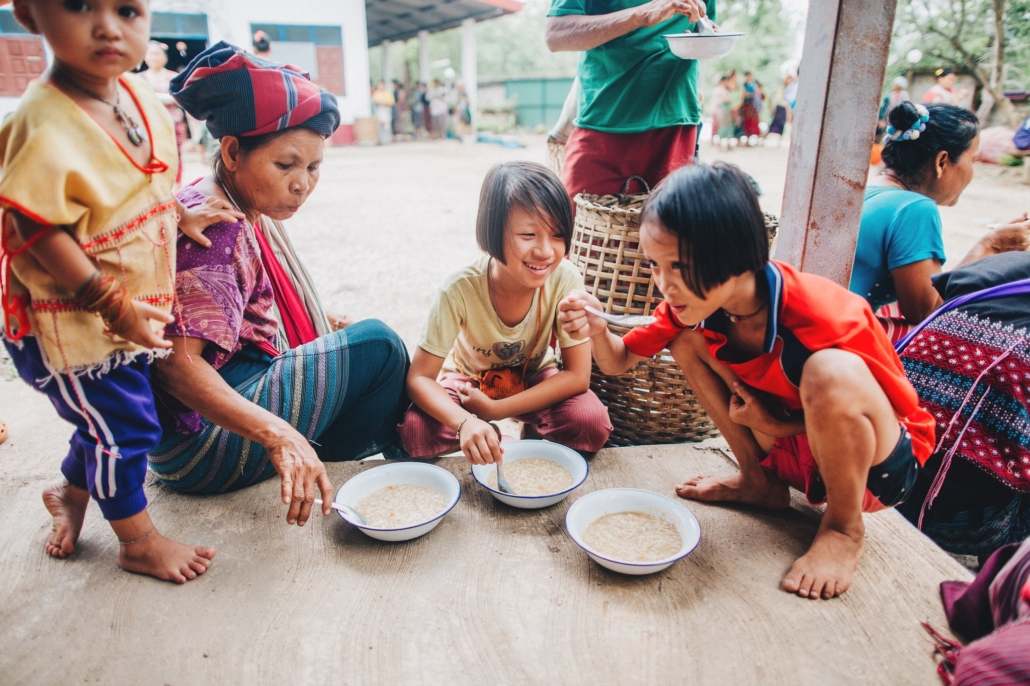 Like many other countries, Thailand has been working for the past several years to provide rights, facilities and access to people with disabilities and people living in poverty. In the last three decades, the poverty level in Thailand has reduced from 65% to 10%. Part of this reduction has occured through programs such as The Government Welfare Registration Programme, established in 2016. This program gives registered citizens over the age of 18 earning less than 100,000 Bhat (roughly over $3,000) a monthly fund between Bt1,200 -Bt 1800 (the price correlates with where the citizen lives) to access public transportation and buy basic needs. Throughout the '90s and the 2000s, the government has instated more rights and organizations for those with disabilities to help guarantee them work, welfare and accessibility in government and public buildings. However, a correlation between disability and poverty in Thailand still exists.
However, poverty is starting to rise in Thailand due to the country's economic growth slowing down and the environmental challenges that are affecting citizen's livelihood and homes. And there are still some cultural misconceptions in Thailand about disabilities that can create barriers to those with disabilities. So, even though things are improving, it is still incredibly important to advocate for those living with disability and poverty in Thailand.
Current Statistics on Disability and Poverty in Thailand
Around 3% of Thailand's population (a little over 2 million people) have a disability card. The top three conditions were mobility disabilities (about 50%), hearing impairments (around 18%) and visual impairments (approximately 10%). Other disabilities included physical impairments, psychological disorders, autism and learning disabilities. Nearly 52% of the disabled population of Thailand are over 60, around 42% of them are from the ages 15-60 and almost 2% are 14 years or younger.
Excluding those under school age, about 4% of Thailand's disabled population has never had any formal education. For those who have, only around 5% of them have any kind of schooling outside of primary education. For work, only around 24% of those above 15 years old reported having employment, while about 18% reported being able to work but unemployed.
While there were no specific statistics about what percentage of people living with a disability and are in poverty in Thailand, the major reasons people found themselves under the poverty line were ill-health, job-loss or a natural disaster.
Rights and Laws for Those with Disabilities
The Thai government has set up laws and acts to make sure people living with disabilities get the rights they deserve. One of these legislations is The Persons with Disabilities Empowerment Act, which the government set up in 2007. It states that anyone who encounters limitations through an impairment has the right to receive legal or personal assistance, sign language interpreters, medical services, house modifications for better accessibility and education free of charge. They can also receive tax exemptions, cheaper public transportation feeds, loans without interest for self-employment and a monthly allowance of 800 baht.
Other Organizations and Resources
Different associations, organizations and charities have emerged within Thailand or internationally to support people with various disabilities and their work frequently involves fighting for specific laws. For example, the National Association of the Deaf of Thailand helped the government recognize Thai Sign Language as an official language in 1999.
Other organizations provide the necessary resources for those who do not have easy access to it. Handicap International has been providing free physical therapy to refugees and neighboring host villages along the border of Myanmar since 1982.
These organizations also aim to provide fun, social events that help give people with disabilities a sense of community. An example of this is The Association of the Blind which, among other things, has held an annual reading and writing in Braille contest since 2013.
Necessary Improvements
Despite government and organization efforts, work is still necessary to meet all the needs of the disabled community, especially for those living with disability and poverty in Thailand. For example, the government's monthly fund is not enough to live on and get access to different health care services, even with the increase from 800 baht to 1,800 baht per month due to the COVID-19 pandemic. In fact, the pandemic has made it more impossible for those with disabilities to live off this fund because many of them have lost their jobs, access to many health care services and any way to earn an extra income.
When it comes to other services such as employment and education, some in Thailand have a lack of cultural awareness regarding disabilities and how it can lead to discrimination. For example, studies have shown that many parents feel many mainstream teachers do not have enough specialized training to deal with children with different disabilities. Also, because many people have a more "fixed" version of what it means to have a disability, those who have a registered disability but are "able-looking" on the outside have a harder time obtaining resources or finding employment.
To improve attitudes towards disabilities, The Persons with Disabilities Empowerment Act states that it is the responsibility of The National Commission on Promotion and Development of Life Quality of Disabled Persons (which was the minister of this act) to inform individual employers and organizations of the nature of disabilities and the rights of the disabled. Regarding education, Thailand established The Education for Persons with Disabilities Act in 2008. It emphasized that education is free for those with disabilities and that they had the right to pick what institutions they choose to attend and request any accommodations to aid them on their academic journeys.
Conclusion
It is important to look back and recognize that Thailand is making progress to help the disabled community and acknowledge the people and organizations that continue to fight for the Thai people at large. However, it is also important to recognize there are still plenty of issues regarding disability and poverty in Thailand that require attention and that spreading awareness about disability and poverty is vital.
– Mikayla Burton
Photo: Flickr
https://borgenproject.org/wp-content/uploads/logo.jpg
0
0
Jennifer Philipp
https://borgenproject.org/wp-content/uploads/logo.jpg
Jennifer Philipp
2021-02-09 01:30:56
2021-02-05 17:19:05
Disability and Poverty in Thailand