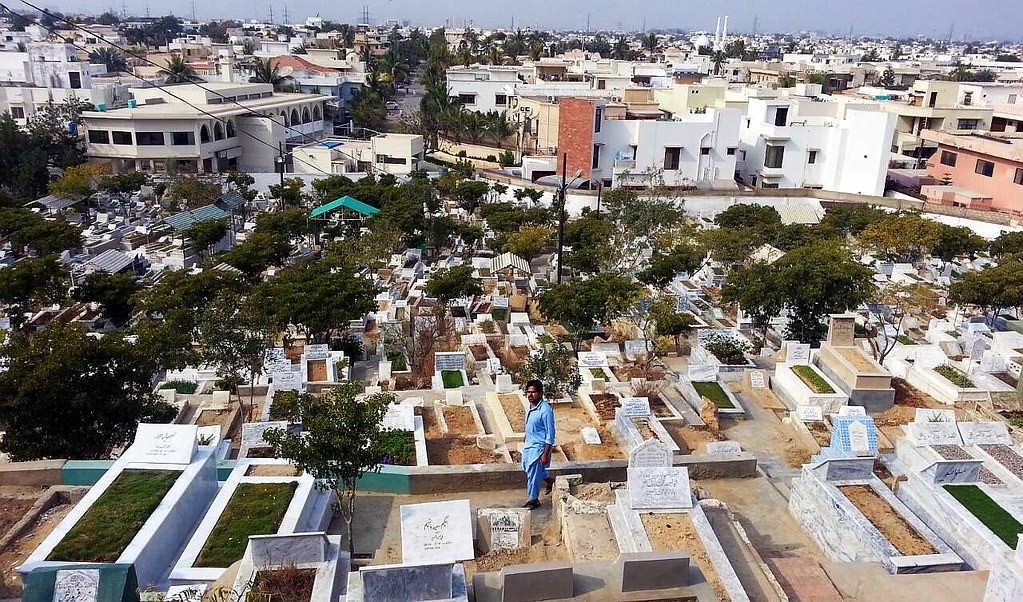 Pakistan, a nation of 197 million, has long been an ally of the U.S. and has come a long way in combatting corruption and graft within its government infrastructure. Nevertheless, the 21st century has seen corruption grip the country. Pakistan rates 33/100 on Transparency International's Corruption Index (lower numbers = more corrupt and vice versa) and ranks 133/180 in terms of corruption. GAN states that corruption is a significant obstacle to all forms of business in Pakistan, regardless of whether the actor is a large multinational, an international NGO or a Pakistani corporation. Despite efforts by the national government and provincial legislatures to reduce corruption, it still presents a severe stumbling block to national growth. NGOs, despite the massive hurdles that corruption creates, have filled in the gap and begun working across the country to fight it. Anti-Corruption Force Organization Pakistan (ACFOP) is one such organization with chapters active in every province of Pakistan providing representation for the marginalized and a voice for those who have suffered monetarily and physically as a result of corruption in the system. With that, here are 10 facts about corruption in Pakistan.
10 Facts About Corruption in Pakistan
Corrupt Prime Minister Nawaz Sharif: The leak of the Panama Papers in 2016 revealed that Prime Minister Nawaz Sharif and his children owned four offshore companies through which they laundered money and facilitated bribes. Sharif received 10 years in jail by Pakistan's anti-graft court, while his daughter Maryam received a seven-year sentence.  Sharif also garnered a lifelong ban from politics, effectively ending his hopes of a political dynasty.
Corruption in the Army: Pakistan's Armed Forces has a long history of corruption. According to Shamil Sams, writing for DW, the Pakistani government manages its own budget and can increase it without civilian oversight. Army officials have engaged in illegal activities such as cross-border smuggling, illegal toll collection at military checkpoints, illegally levying funds from private businesses and extorting landowners in the Okara region.
Corruption in Law Enforcement: The presence of police corruption in Pakistan is a daily reality for a shocking number of Pakistani citizens. According to the Michelsen Institute, almost 100 percent of correspondents to a Transparency International survey reported daily solicitation of bribes by police officials. Policemen in multiple provinces have received accusations of performing extra-legal killings and torturing detainees. There is even a phrase for the culture of corruption in the law enforcement field; Thana Culture, an Urdu-derived word for police station. Human Rights Watch indicates that there is a critical lack of political will to reform law enforcement in Pakistan and that there is a framework of legal protections that shield law enforcement officials from accountability.
Corruption in the Judiciary: Bribery is incredibly commonplace in Pakistani courtrooms. The Michelsen Institute found that 96 percent of all correspondents who came into contact with the judiciary encountered corruption in 2006 and that 44 percent had to pay a bribe directly to a court official. The procedure to select judges on a national level is highly susceptible to political favors, and the judges themselves receive an exemption from an audit by the National Accountability Bureau. The PTI party (Pakistan Tehreek-e-Insaf/Pakistan Movement for Justice) has made judicial reform one of its targets now that it is the head of the ruling coalition. It is currently considering numerous reforms to the judiciary to combat rampant corruption.
Corruption in Rail Transit: According to Pakistan Today, corruption and mismanagement in public transportation are exceedingly common. In a 2010-2011 audit, the Pakistani government concluded that the lion's share of Pakistan Railways' financial deficit was the result of embezzlement and wastage of funds. Following the audits, there were numerous investigations to provincial and national level transit administrations. Another high-profile surplus scandal in 2014 prompted another wave of investigations, with the NAB (National Accountability Bureau) spearheading the effort.
Corruption in Public Utilities: Transparency International found that almost 64 percent of citizens surveyed established power in their home through alternative methods, all of which fall under the purview of corruption. These methods include payments to office staff and having to make repeated payments in order to get services. Ninety-five percent of these correspondents also reported additional corruption when it came time to pay the bills. ACFOP has been active in this field, advocating for the poor in provinces like Punjab and Balochistan and offering legal counsel in their struggles against utility companies as a part of their mission.
 Corruption in Health Care: According to research from the University of Karachi, petty corruption in health care is an increasingly dire problem in Pakistan. Its research uncovered the widespread presence of corruption in hospitals servicing low-income communities. It also found that out of 342 people surveyed, one-third encountered corruption in the form of paying bribes during admissions. People paid these bribes to doctors, hospital staff and even nurses. ACFOP has taken to social media and the public sector to raise awareness of corruption in health care on the provincial and national levels.
Corruption in Taxation: Transparency International reports that corruption is prevalent among bureaucrats that involve themselves in tax collection. Its research found that tax inspectors and officials accounted for 14 percent of bribes that the average consumer paid out in a year. NGOs like the ACFOP and Transparency International Pakistan are working across all provinces of Pakistan to fight corruption in tax collection by identifying cases of corruption and lobbying local governments.
Cricket Corruption: Corruption is so prevalent in Pakistan that it has leached into its sports teams. In 2011, members of Pakistan's national cricket team received a conviction of receiving bribes from a bookmaker and agreeing to underperform at the team's match against the British cricket team during the Lord's test match. The International Cricket Council banned the players along with bookmaker Mazhar Majeed, and the players received prison sentences.
National Accountability Bureau: Others have even accused the National Accountability Bureau, which is an organization that emerged in 1999 to fight corruption. In 2015, the Supreme Court of Pakistan accused the NAB of mismanagement. According to DAWN, two mishandled cases, one involving finance officers stealing from bomb victims and another dealing with land misappropriation, drew the ire of the Supreme Court, which claimed that "This represents serious maladministration and want of proper procedures and supervision within NAB."
Hopefully, these 10 facts about corruption in Pakistan illuminate a critical but often overlooked shortcoming of one of the U.S.'s closest allies in the Middle East. It is important for a wider audience to see these facts so that NGOs around the world can do their part to help the people of Pakistan.
– Benjamin Mair-Pratt
Photo: Flickr

https://borgenproject.org/wp-content/uploads/logo.jpg
0
0
Jennifer Philipp
https://borgenproject.org/wp-content/uploads/logo.jpg
Jennifer Philipp
2019-10-23 14:21:56
2019-12-18 12:16:03
10 Facts About Corruption in Pakistan