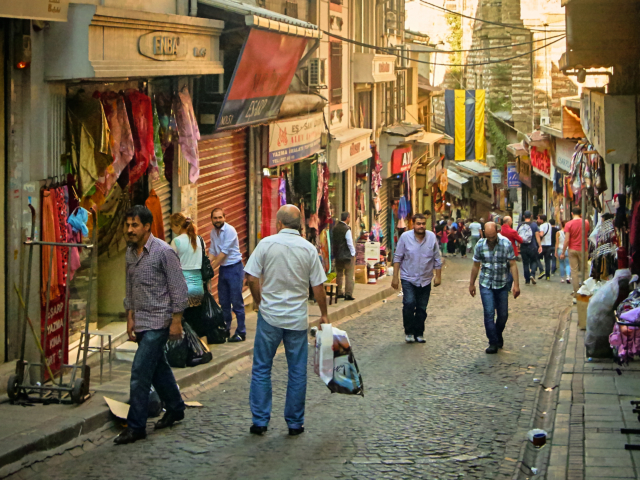 After the 2018 currency crisis impeded Turkey's downward trend in poverty, the COVID-19 pandemic has presented another major setback for the country's poverty reduction goals. When Turkey suffered its first wave of the pandemic, the country lost 2.6 million jobs, which made up 9.2% of total employment. Populations living above the poverty line, but with high vulnerabilities to economic insecurity, have endured the brunt of these job losses, accounting for six out of 10 of the job losses. The impact of COVID-19 on poverty in Turkey has been severe as COVID-19 disproportionately impacts the impoverished.
The Economic Impacts of COVID-19
The short-term effects of the pandemic on limiting job prospects and on low-income families are immense. In a survey conducted by the Organisation for Economic Co-operation and Development (OECD), more than seven out of 10 respondents from Turkey said they are "concerned" or "very concerned" about their ability to make ends meet in the short term.
Further, the fear of job insecurity has reached a high in the country. In September 2020, a record 1.4 million people were too discouraged to search for work, up nearly threefold from the previous year. A poll by Istanbul Economics Research found that nearly half of those with jobs were "very afraid" of losing them by winter.
A notable rise in the prices of basic goods and services has also added to the concern of low-income families. Items such as bread and cereals, unprocessed foods and transportation rose by 16.3%, 19.8% and 14.7% respectively.
The true extent of the impact of COVID-19 on poverty in Turkey may be much more than first anticipated. Turkey's official unemployment rate hovered at 12% to 13% during the pandemic. However, alternative calculation methods, which consider those who stopped actively looking for jobs out of despair or due to COVID-19 restrictions, claim a 40% unemployment rate.
COVID-19 Impacts Informal Workers and Working Women
Another impact of COVID-19 on poverty in Turkey is the disproportionate impact on certain segments of the low-income population compared to other segments. The pandemic has resulted in a bulk of job losses for informal and lower-skilled workers. At the peak of the pandemic, informal workers suffered a -0.25% change in year-on-year employment, more than five times what formal workers have endured.
In addition, female workers were three times more likely to become unemployed during the pandemic compared to their male counterparts. This is especially due to Turkish female workers' higher concentration in jobs that lockdown measures highly affect, such as hospitality, food and tourism.
Recovery Strategies and Results
Turkey's government swiftly and decisively implemented notable mitigation policies to deal with the crisis, which consisted of increased unemployment insurance benefits, social transfers and unpaid leave subsidies amounting to a welfare shield of about $6.2 billion.
Without these mitigation policies, projections determine that the rise in poverty could have been three times higher. These mitigation policies fostered a significant job recovery in the country. As of September 2020, the country has regained 72% of the lost jobs with the help of the Unemployment Insurance Fund, which contributed monthly allowances to approximately five million laid-off employees.
Room for Improvement
Despite the government's efforts to minimize poverty stemming from the pandemic, there is room for the government to do more to overcome the disproportionate impact of COVID-19 on poverty in Turkey. While the relief packages of similar countries have reached up to 9% of their GDPs, Turkey's total relief packages have amounted to less than 1% of its estimated GDP in 2020.
Increased comprehensive government intervention to deal with the rise in poverty is an idea that appears to resonate well with the public. About 80% of Turkey's citizens think the government should be doing "more" or "much more" to ensure their "economic and social security and well-being."
Greater investments by the Turkish government, as well as the short-term and long-term development of more comprehensive social safety nets, would mitigate the impact of COVID-19 on poverty in Turkey. Additionally, upskilling, training and other active labor interventions by the Turkish Employment Agency (ISKUR) could be key in closing the worker gaps that the pandemic has widened.
– Gabriel Sylvan
Photo: Flickr
https://borgenproject.org/wp-content/uploads/logo.jpg
0
0
Jennifer Philipp
https://borgenproject.org/wp-content/uploads/logo.jpg
Jennifer Philipp
2021-07-13 11:45:55
2021-07-14 23:38:43
The Impact of COVID-19 on Poverty in Turkey