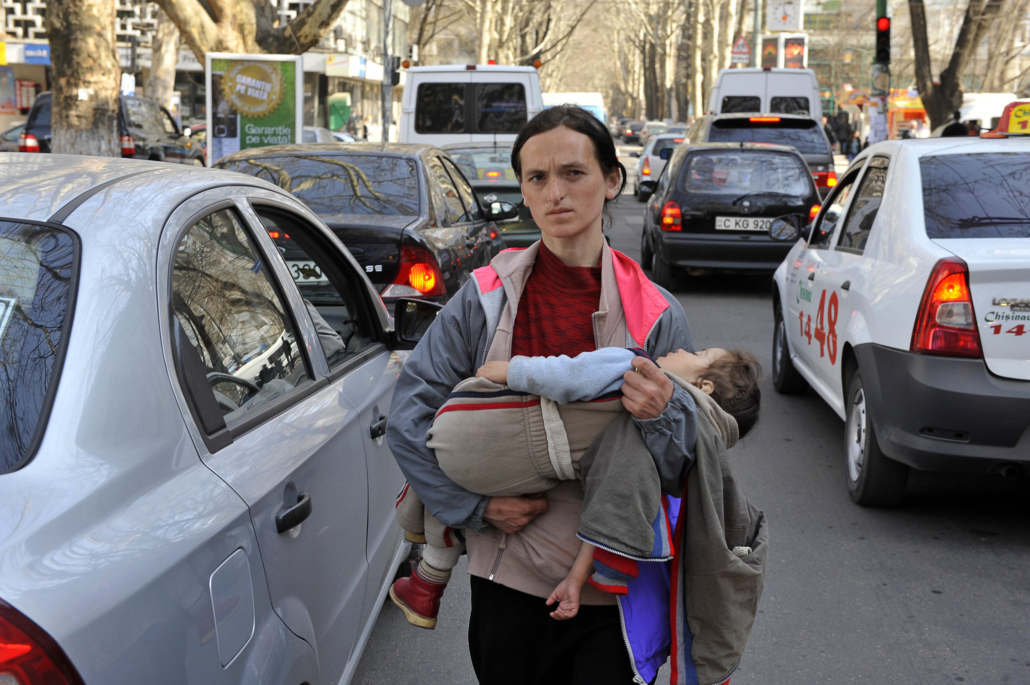 With a poverty rate of 26.8% in 2020, Moldova ranks as the fourth poorest country in Europe. Corresponding issues including the difficulty of obtaining employment, harsh living conditions and limited access to already low-quality public services devastate the nation's quality of life. Compounded by the hardship of socioeconomic stressors and governmental destitution, mental health in Moldova has suffered as a result.
Overview of Mental Health in Moldova
Mental disorders related to systemic issues in Moldova have caused 17.34% of the population to be diagnosed with mental illnesses, according to the Health Policy article. Tragically, these issues go hand-in-hand with Moldova's comparatively high suicide rate of 14.7 people per 100,000 — 3.4 people more than the EU average of 2019. Another major component of mental illness in Moldova is alcoholism, with one in four deaths in Moldova being attributed to alcohol. In comparison, the world average is one in 20.
Systemic Issues with Moldovan Health Care
Socioeconomic issues within the populace and the government's mismanagement of resources have exacerbated the mental health situation in Moldova. Mandatory health insurance finances the public health care system. According to a study published in The Lancet "out-of-pocket payments account for 45% of total health expenditure in Moldova," causing Moldova's health expenditure to fall behind the European average by 77%.
Management of health care spending is a direct product of corruption within the Moldovan government. "Many things depend on the government and parliament, but we have such a quick turnover, there is no stability," explains Valeriu Crudu of the Phthisiopneumology Institute Chişinău.
Recent Reforms
The Moldovan government has shown a willingness to implement reforms to the situation of mental health within the nation, such as by adopting the Mental Health Declaration for Europe and the Mental Health Action Plan for Europe, and developing a national mental health program in 2005. However, actual "community-based mental health services" have been difficult to implement.
According to an International Journal for Mental Health Services article, for one, a lack of access to resources, largely based in district centers and cities in the north, continues to prevent rural and impoverished Moldovans from obtaining help due to distance and travel costs. There has also been a notable lack of collaboration between medical and social services, producing confusion among service providers concerning psychiatric, neurologic and addicted patient treatment. Professionals in the health workforce argue that the knowledge gap between medical and social workers should be filled with specialized education regarding mental illness, especially in rural regions.
Looking Forward
Despite persistent obstacles, the National Mental Health Programme of 2014 — renewed in 2017 — continues to work towards reform through the development of a new legal framework for care and support for educational programs for professionals, according to the Health Policy article. Though policy change ultimately lies in the hands of the government, several organizations are also working simultaneously to ameliorate the mental health situation in Moldova.
For instance, the Open Society Mental Health Initiative is working towards improving the quality of living for Moldovans with mental illness or intellectual disabilities by relocating them to family-style living spaces where they can obtain comprehensive and stable care.
The organization also ensures that community efforts toward mental health improvement are sustainable and financially provided for. While organizations and government reforms have paved the way for gradual improvements in the mental health of Moldovan citizens, the fight toward a system of mental health care for all continues.
– Alisa Gulyansky
Photo: Flickr
https://borgenproject.org/wp-content/uploads/logo.jpg
0
0
Jennifer Philipp
https://borgenproject.org/wp-content/uploads/logo.jpg
Jennifer Philipp
2022-12-07 01:30:52
2022-12-08 06:01:07
The Fight For Mental Health in Moldova