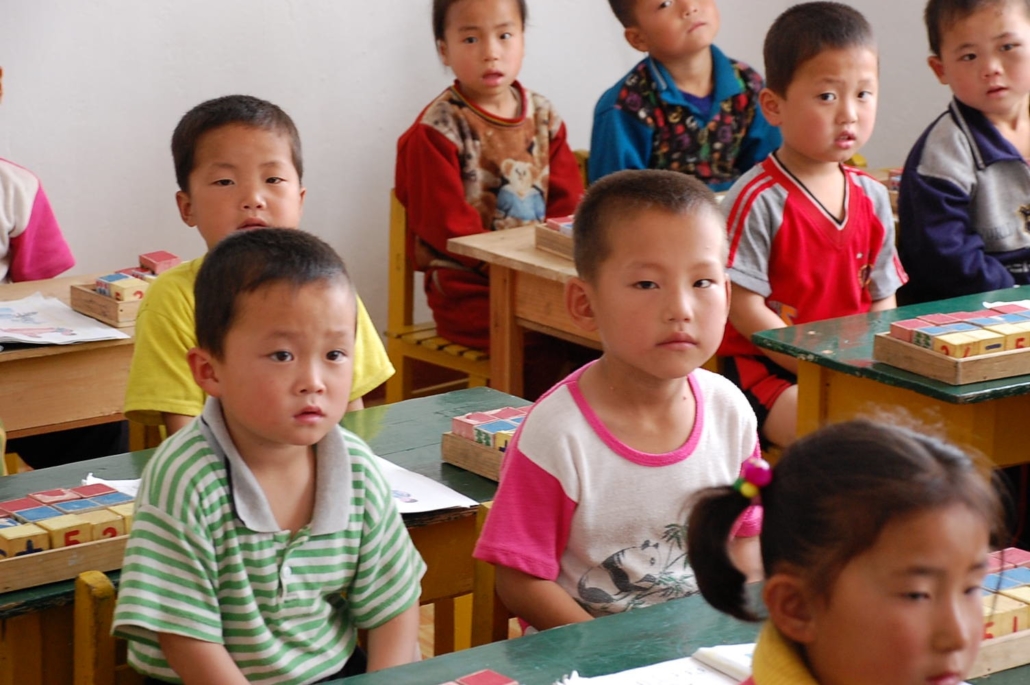 North Korea's government has done nothing to aid victims of human trafficking. Forced labor is a pillar of North Korea's established economic system. Adults and schoolchildren must work in various sectors, such as logging, mining, factories, agriculture, infrastructure work, information technology and construction. Adults who do not participate in these forms of labor suffer from withheld food rations and imposed taxes. Here are five facts about human trafficking in North Korea.
5 Facts About Human Trafficking in North Korea
Child Exploitation: The North Korean government is paying schools for child labor while the children are under their care. Teachers and school principals exploit students for personal gain. The effects of child exploitation can cause physical and psychological injuries, malnutrition, exhaustion and growth deficiencies.
Challenges of Leaving: The law criminalizes leaving North Korea without permission and criminalizes moving to a third-party country. Those seeking asylum are subject to indefinite imprisonment, forced labor and death.
Labor Camps: The North Korean government runs regional, local and sub-district level labor camps. Those imprisoned work hard labor while receiving little resources and experiencing physical abuse. North Koreans who are not registered as employed for longer than 15 days are at risk of being sent to labor camps for at least six months.
Poverty, Famine and Health Care: Repression of North Korea's people forces North Koreans to remain in poverty. Food famine prevents a vast majority of North Korean's from feeding themselves and their families. Another example of how North Korea represses its people is through the health care that it provides. While North Korea's government has claimed to provide universal health care, the majority of the health care system collapsed in the 1990s. Health care is only available to those who can afford it.
Migration to China: Without their basic needs met, hundreds of thousands of North Korean's flee to China's borders. Those fleeing from North Korea are desperate and are more vulnerable to human trafficking. In fact, traffickers capture 60% of women fleeing from North Korea to China and force them into sex work and forced marriages. While the U.N. Protocol on Trafficking calls on governments to protect the victims of human trafficking, China sees these victims as migrants and returns them to North Korea where they face extreme punishment.
The United States' Recommendations
The United States ranked North Korea as a Tier-3 country in the 2020 Trafficking in Persons report for the 18th year in a row, due to not eliminating human trafficking and not making significant efforts to do so. It prioritized recommendations calling for the end of state-sponsored forced labor, including North Korean workers abroad and the prison camps that the North Korean government uses as a source of revenue and a tool of repression. The United States recommends criminalization of sex trafficking and labor trafficking, investigating and prosecution of trafficking cases and conviction of traffickers, allowing international human rights monitors to evaluate the living and working conditions of workers in North Korea and to allow North Koreans to choose and leave their employment at will.
Countries that rank as Tier-3 according to the Trafficking in Persons (TIP) report will experience more than just shame. In fact, they will face financial penalties along with the United States' opposition to the International Monetary Fund and the World Bank granting North Korea with assistance.
The consequences of a bad ranking on the TIP report has forced countries to adopt anti-trafficking measures before. However, time will tell whether North Korea will do the same.
– Mckenzie Staley
Photo: Flickr

https://borgenproject.org/wp-content/uploads/logo.jpg
0
0
Jennifer Philipp
https://borgenproject.org/wp-content/uploads/logo.jpg
Jennifer Philipp
2020-12-01 01:30:53
2020-11-26 20:39:04
Examining Human Trafficking in North Korea