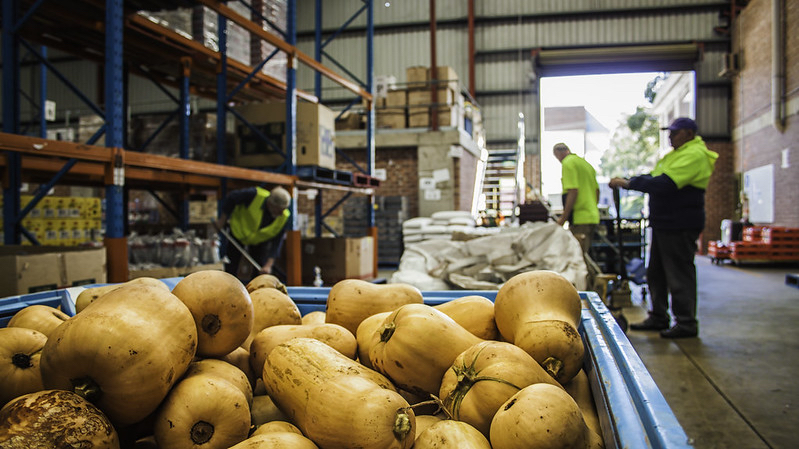 Australia's reputation as a wealthy country often shields underlying issues within the nation. A strikingly large portion of the population experiences hunger on a daily basis, while the federal government falls behind other affluent nations in helping its poor and starving citizens.
Food Insecurity in Australia
Although Australia reduced its poverty rate over the last few years — declining from 16.9% in 2017 to 13.2% in 2019 — the percentage of Australians experiencing hunger has not decreased. This is because food insecurity, rather than insufficient funds, lies at the root of hunger in Australia.
Kathy Radimer, a former CDC epidemiologist, defines food insecurity as the state occurring "whenever the availability of nutritionally adequate and safe foods or the ability to acquire acceptable food in socially acceptable ways is limited or uncertain." In Australia, sustenance is not necessarily unattainable; rather, food is unsafe and inadequately healthy for much of the nation's underserved.
In 2019, Foodbank Australia's hunger report revealed that 21% of Australians experienced food insecurity in the year prior to its survey. In other words, everyone within that 21% had at least one experience running out of food without the means to buy more, due to either circumstantial or financial restraints. More often than not, these are not standalone occurrences: the report also revealed that 30% of food-insecure people go at least one day per week with no food whatsoever.
For women, the numbers are even worse. A staggering 27% of Australian women experienced food insecurity throughout 2019 in comparison with only 18% of men. This difference may arise partly because men experiencing food insecurity typically blame their inability to find work; women, on the other hand, often cite domestic violence, financial abuse and having to raise their children on their own for their food insecurity. Brianna Casey, the CEO of Foodbank Australia, explains: "We hear so many heart-breaking stories from mothers skipping meals so their children can eat to elderly women left on their own feeling isolated because they can't offer their neighbors or friends so much as a cup of tea or coffee."
The Impact of COVID-19
Food insecurity was a problem in Australia even before the COVID-19 pandemic. Since the virus began to spread, Foodbank Australia reports that an unprecedented number of Australians — over 1 million — need emergency food. Many of these people now experiencing food insecurity are migrant workers and international students who have recently lost jobs in hospitality and retail.
The federal government has not matched countries of similar prominence and wealth in terms of supporting this upsurge in hunger and food insecurity. International students are not eligible for JobKeeper payments or federal welfare, contrary to a leaked government report that claimed countries like Great Britain, New Zealand and Ireland have given international students access to government resources during the pandemic.
Practical implications of the pandemic have brought other new challenges for food-insecure Australians. Approximately one-fifth of the charities that normally distribute food, such as Shepparton Foodshare and Footprints in the Park, have either closed or significantly decreased aid, thanks to stay-at-home orders and a lack of volunteers. This makes it even more difficult for Australians to receive food in a time of urgent need.
Charity and Aid
Though the COVID-19 pandemic has negatively impacted many organizations that address food insecurity and hunger in Australia, many continue to help. For example, the Friends of Nepal Organization in partnership with the Non-Resident Nepali Association currently provides food for more than 1,000 Nepalese students in Australia, who would currently be food insecure without their intervention.
Large-scale corporations have taken note of the problem as well, with brands such as Arnott's and PepsiCo donating $350,000 and $400,000, respectively, as well as their products, to Foodbank Australia. The Australian federal government recently began to provide relief, announcing a $16 million bundle to support food relief charities in April 2020. The Australian Defence Force has even been helping pack food at a Foodbank Australia warehouse in Sydney, aiming to combat the upsurge of hunger in Australia.
Despite Australia's status as a wealthy nation, food insecurity remains rampant. Women suffer the brunt of the problem, sacrificing their small shares of sustenance for their families. The COVID-19 pandemic has worsened hunger in Australia overall, increasing unemployment and weakening food-related charities. Still, many Australian organizations recognize the need to end food insecurity, and they give time and money to try to combat the hardships that food-insecure Australians face.
–  Ava Roberts
Photo: Flickr
https://borgenproject.org/wp-content/uploads/logo.jpg
0
0
Jennifer Philipp
https://borgenproject.org/wp-content/uploads/logo.jpg
Jennifer Philipp
2020-08-03 15:08:20
2020-08-03 15:08:20
Solving Food Insecurity and Hunger in Australia