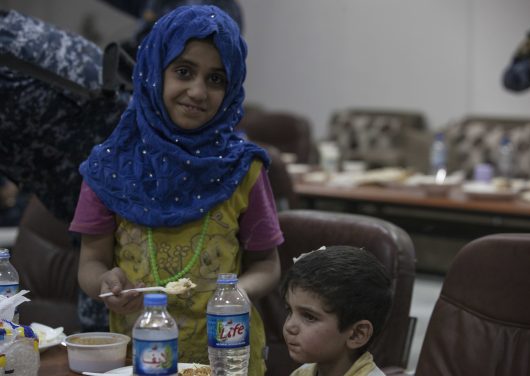 At the UN General Assembly Meeting in New York last year, world leaders confronted the Syrian refugee crisis, focusing primarily on the plight of displaced children. Leaders set a goal of getting every refugee child back in school within two months of their arrival. However, a year later the future of their education remains uncertain.
The annual education report from UNHCR "Missing Out" was released in advance of the UN General Assembly meeting last year. The New York Declaration for Refugees and Migrants was signed by 193 countries. Education was the primary focus of the report.
The focus on the refugee crisis and the establishment of refugee education goals was in reaction the influx of mainly Syrian refugees in Europe upon the outbreak of the Syrian civil war in 2015. The commitment, according to refugeesmigrants.un.org, stated that world leaders would "ensure that all refugee and migrant children are receiving education within a few months of arrival."
The New York Declaration states, "We are determined to ensure that all children are receiving education…and we will prioritize budgetary provision to facilitate this, including support for host countries as required." The UN recognized the right for the world's children to be educated as part of their "obligation" under the Convention of Rights of the Child. The Convention considers education necessary for the full realization of children's inalienable human rights and capabilities, along with basic health and psychosocial development.
In 2015, approximately 50 million children were uprooted and more than 27 million of them were forced from their homes due to violence and lack of adequate security.
According to UNICEF, refugees are five times more likely to be out of school than other children. As of 2016, half of refugee children were enrolled in primary school and one-fourth of them were enrolled in secondary school. Today, despite the refugee education goals set by the UN, more than 3.5 million refugee children between the ages of five and 17 did not have the chance to attend school in the last academic year.
There have been notable improvements in the last academic year, however. An increase from half to 61 percent of refugee children were enrolled in primary school, thanks to European educational policies and investment for Syrian refugees. However, secondary school enrollment remains stationary.
– Melanie Snyder
Photo: Flickr
https://borgenproject.org/wp-content/uploads/logo.jpg
0
0
Amy
https://borgenproject.org/wp-content/uploads/logo.jpg
Amy
2017-10-16 01:30:14
2020-07-17 19:16:44
2016 UN Refugee Education Goals – One Year Later