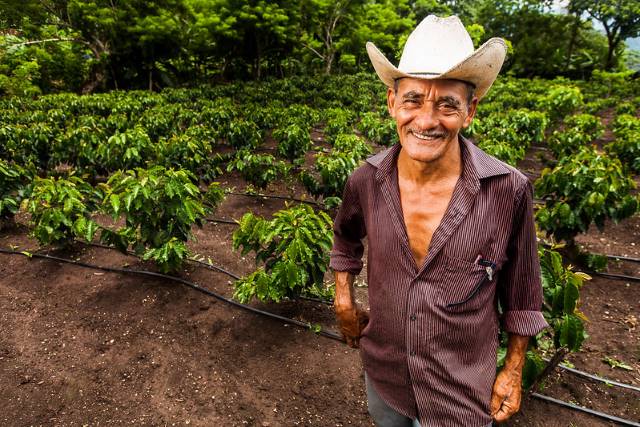 Natural disasters heavily impact the livelihoods of people from the Central American country of Honduras. November 2021 marks one year since the disastrous effects of Hurricanes Eta and Iota on the Honduran landscape and people. These hurricanes led to the destruction "of up to 70% of Honduras' crops and grains," causing severe financial struggles for small-scale farmers and their families. Over the past year, organizations have come together to rebuild Honduran agriculture. Revitalizing the economy and creating opportunities through agricultural initiatives in Honduras is vital to ensuring sustainability and decreasing poverty in the nation.
Agricultural Initiatives in Honduras Improve Gender Inequality
Honduras has high levels of gender inequality — the World Economic Forum reported "a gender gap of 27.8%" in Honduras. Honduras also ranks as "one of the most unequal countries in Latin America in terms of development." Inequality particularly affects women and girls. For example, in Honduras, coffee accounts for more than 32% of the nation's agricultural GDP and women are responsible for "at least 20% of that contribution." However, "the economic returns of women in agriculture are often lower than those of their male peers."
The International Women's Coffee Alliance (IWCA) began in 2003 when women from Costa Rica, Nicaragua and the United States formed the group to empower and connect women in the coffee sector. The Honduras chapter of the IWCA, AMUCAFE, seeks for more women to hold "leadership and decision-making positions" in top coffee organizations to "reduce the gender gap while creating better business opportunities" for women.
Currently, there are 391 active women in AMUCAFE who benefit from the networking and education opportunities that the organization allows for. Women face barriers in business loan approvals for their agricultural work "as only a few have land ownership which serves as collateral for loans." Furthermore, at times, "the returns for the sale of women-produced coffee comes through the male figures in their families: fathers or husbands." In order to empower women in the coffee industry, AMUCAFE seeks to learn "best practices related to trade and commercial promotion" to ensure "better returns for [AMUCAFE] members and long-term financial sustainability for [the] organization." In turn, this will contribute to overall poverty reduction in Honduras while reducing gender inequality.
Creating Economically and Environmentally Sustainable Coffee
Coffee production is taxing on the environment of the countries that rely on it as an agricultural commodity. In Honduras, large environmental costs occur from the loss of forest habitats due to deforestation. Woodlands are disappearing in favor of growing crops because small-scale farmers depend on the sale of coffee to markets abroad.
With the support of a grant from the National Science Foundation (NSF), two environmental experts, Timothy Randhir and David King, will undertake a five-year journey "to make Honduran coffee sustainable across environmental, economic and social fronts." The project also aims to uncover how environmentally sustainable coffee-growing practices can "yield higher and more stable incomes" for Honduran coffee farmers. The project stands as important work as coffee represents a main source of income "for more than 100,000 Honduran families and provides employment for about a million people."
Deforestation leads to greater rainfall and flooding which causes soil erosion. Replacing "older, wood-fired dryers" with new "solar-powered industrial coffee dryers" is another key aspect of the project. The experts will study "the environmental and economic sustainability" of this new technology in improving Honduran agricultural practices. Improved practices and technology will help decrease deforestation and minimize the use of carbon-emitting natural resources while ensuring sustainable coffee production and higher incomes.
In the long term, these sustainable and inclusive agricultural initiatives in Honduras should reduce poverty. Additionally, they may be helpful in conserving the environment while improving the lives of the Honduran people.
– Robert Moncayo
Photo: Flickr
https://borgenproject.org/wp-content/uploads/logo.jpg
0
0
Jennifer Philipp
https://borgenproject.org/wp-content/uploads/logo.jpg
Jennifer Philipp
2021-12-16 01:30:52
2022-03-04 05:46:57
Sustainable Agricultural Initiatives in Honduras