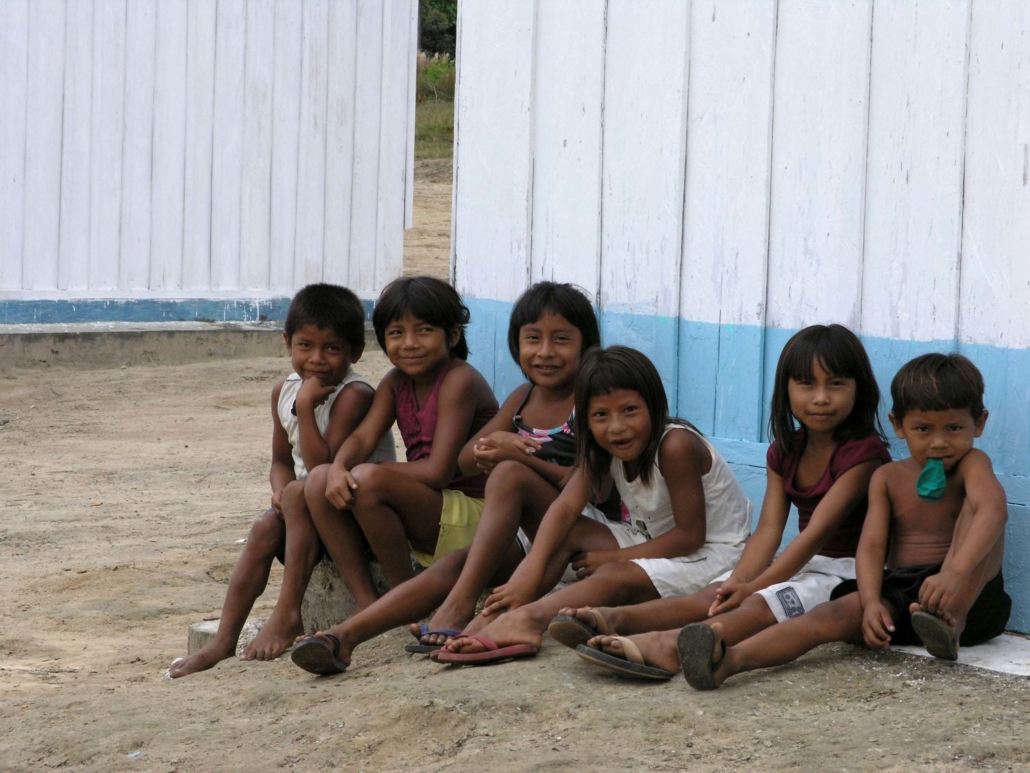 According to a study that the United Nations published on August 14, 2018, 60% of Brazilian children live in poverty. These include children up to 17 years old who are financially poor, meaning that they do not have access to one or more of the following: education, information, water, sanitation, housing and protection against child labor. Despite these challenges, some have made efforts and improvements to address the issue of child poverty in Brazil.
Child Poverty in Brazil
A UNICEF representative claimed that in order to understand the sincerity of child poverty in Brazil, one must have an understanding of whether or not the country is enforcing fundamental rights. Rural areas do not enforce 87.5% of children's rights whereas 41.6% do not enforce rights for children in urban areas. As a result, children do not have a guarantee of adequate access to education, proper nutrition and housing. This leaves children with no choice but to participate in child labor.
About 13.3 million Brazilian children do not have access to sanitation, while 8.8 million lack education, 7.6 million cannot access clean water and 2.5 million lack protection from child labor. Meanwhile, 13,900 children have absolutely no access to the six qualifications (education, information, water, sanitation, housing and protection against child labor) due to the fact they are beyond the limit of public policy.
Violence
The extreme poverty of Brazil's children also results in increased violence toward them. In 2016, 18.4% of murder victims were children and adolescents. In fact, roughly 11,000 adolescents are murdered annually, giving Brazil the highest number of adolescent victims of homicide in the world. Inadequate educational programs and social services for children put them at higher risk of violent situations.
Child Labor
In November 2017, a survey found that roughly 1,000,000 Brazilian children engaged in child labor. Forms of child labor that they participated in were commercial sexual exploitation, human trafficking and agriculture. The Brazilian government has committed itself to the eradication of child labor. In fact, in 2019, it removed 1,040 victims from child labor.
A key way to combat child labor is to provide adequate education and increase attendance. Although Brazilian law requires that children gain an education, there are many issues with overpopulation, poor infrastructure and lack of resources and educators, and particularly in rural areas. Brazil is continuously making efforts to improve the education system for its citizens. For example, students previously needed to provide birth registration documents to attend school and even when families received assistance in obtaining these documents, the process often had delays. As a result, the Brazilian government approved a bill that made it so that birth certificates were no longer necessary to register for school. This of course received the Education Committee's approval in 2018.
UNICEF Brazil
UNICEF Brazil, in partnership with Samsung, has made distinctive efforts to improve the quality of education in Brazil. In 2018, students started creating apps to facilitate learning. About 100 groups submitted ideas and 31 garnered acceptance. These groups received mentoring and help to develop their educational app. Winning teams received funding to fully develop their project.
UNICEF also implemented a safe and clean environment for children in 1,571 cities. As a result, the cities gained the UNICEF Municipal Seal of Approval. By the end of 2018, the lives of over 23,000 adolescents improved. In order to increase the safety of Brazil's children, UNICEF trained 550 members of the Brazilian Ministry of Defense to combat sexual exploitation and abuse within the course of only six months.
Brazil's Government Programs
In addition to UNICEF's many contributions, Brazil's government has instituted numerous programs aiming to improve child poverty. The National Program to Eradicate Child Labor specifically works to raise awareness and defend victims. As of 2019, the program serviced 8,982 children involved in child labor.
Additionally, a family stipend program called Bolsa Família distributes funds to families that live in both poverty and extreme poverty. To date, it has administered 14 million messages to outline the dangers of child labor. Meanwhile, Specialized Social Assistance Reference Centers has dedicated itself to providing mental health resources for victims of child labor and sexual exploitation. The organization has successfully opened 143 help centers. Another effort to fight child labor in Brazil has involved South-South Cooperation Projects, which facilitated the meeting of 24 Brazillian government representatives to discuss the best ways to eradicate child labor in connection with child poverty.
Brazil faces a massive difficulty in providing adequate protection and resources for its children in order to combat child poverty. With the dedication of the country's government as well as nonprofits like UNICEF, massive progress has occurred and should continue in the years to come.
– Adelle Skousen
Photo: Flickr
https://borgenproject.org/wp-content/uploads/logo.jpg
0
0
Kim Thelwell
https://borgenproject.org/wp-content/uploads/logo.jpg
Kim Thelwell
2020-10-14 12:16:00
2022-04-13 09:35:14
The Fight Against Child Poverty in Brazil