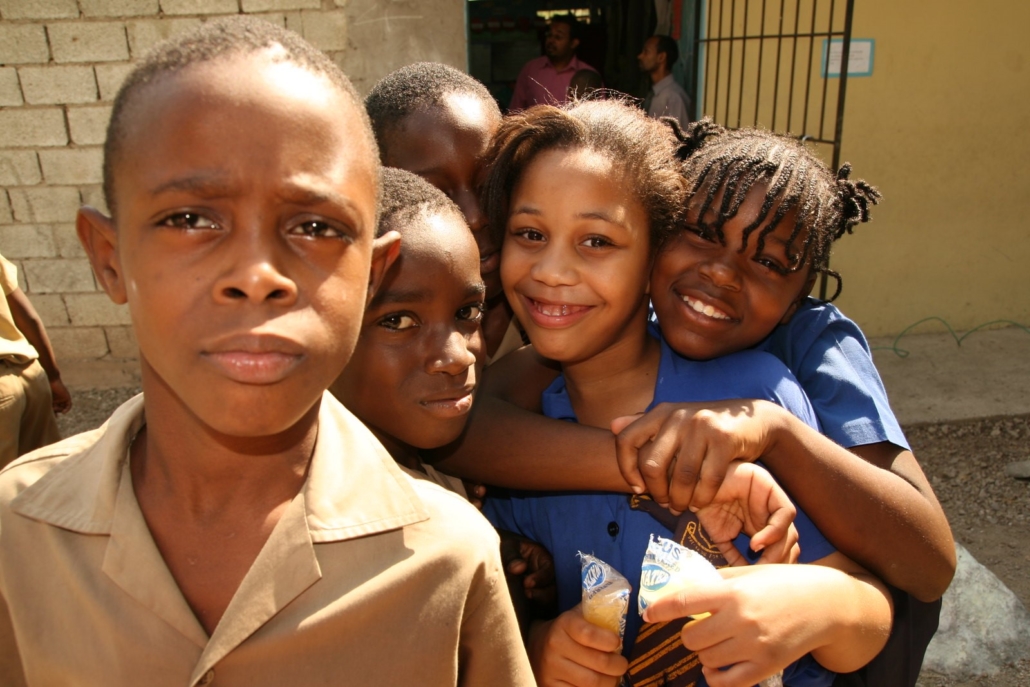 Jamaica is working towards reducing its poverty rate and improving gender equality. The percentage of Jamaica's population below the poverty line in 2017 was 19.3%. With the impact of COVID-19 in 2020, Jamaica is currently implementing measures to reduce poverty with the help of groups like the National Poverty Reduction Programme (NPRP). The NPRP provides services like care packages, psychosocial support and other services to vulnerable groups in Jamaica. However, work is also necessary to achieve gender equality and improved women's rights in Jamaica.
Poverty Among Women in Jamaica
According to UN Women, the 2019 poverty rate in Jamaica was 19.9%. Jamaica also has inequality between women and men living in poverty. For example, the ratio of women living in poverty is 121 women to 100 men in the Caribbean and Latin America, according to The Food and Agriculture Organization of the United Nations (FAO). However, some Jamaican women are moving into economic and business positions in the workforce.
Women-led Coalition to Get Women into Corporate Jobs
A coalition back in 2012, called the 51% Coalition, addressed the lack of equity in the Jamaica Stock Exchange (JSE) and began working to provide leadership positions to women in the country. The coalition focuses on recruiting women to buy shares in private sector companies. It also helps provide training to women so they can gain experience at the corporate and public sector level.
As of 2020, eight women made up the 21 members in Jamaica's Senate. The 51% Coalition may have had a role in advancing women's participation in the Senate; only five out of 21 seats included women in 2011. Meanwhile, the World Economic Forum's 2020 Global Gender Gap Report shows 17.5% of women and 82.5% of men in parliament compared to 2012's report showing 13% of women and 87% of men. However, men still made up 85.8% of 2020's labor force, showing that more work is necessary to achieve gender equality in Jamaica.
This initiative is one of several efforts that is aiming to achieve legal and social reform regarding discrimination and hostility against women in Jamaica. Successes like high enrollment rates in universities and middle-management leadership for women received recognition in 2019. Data from The World Bank shows that 37% of women and 15.8% of men enrolled in university before the Coalition in 2011 and that 38% of women enrolled in comparison to 16.6% of men in 2013. These statistics show little to no change for women attending university before and after the Coalition as well as little advancement for men. Considering this, the country still has to work to achieve improve women's rights in Jamaica.
Violence Against Women in Jamaica
On March 10, 2021, the body of accounting clerk Khanice Jackson emerged after she was missing for two days. An outpour of shock and grief by Jamaican citizens turned into advocacy for her justice, as well as justice for women in their country. A 2018 United Nations (UN) database shows that women between ages 15-49 in Jamaica account for 27.8% of physical or intimate partner violence in their lifetime. Meanwhile, 39% of women in Jamaica and Granada experience intimate partner violence per year.
The Jamaican government and private sector responded by showing how it is actively seeking initiatives to achieve gender equality in the country. However, the continued lack of legislative action, despite promises from the government, is causing citizens to express their concerns. Jamaican Prime Minister Andrew Holness called for punishment against the crime against Khanice Jackson. Holness said the violent nature of popular music plays a role in the country's violent social climate.
However, citizens have said that Jamaica's leaders are not doing enough to create a safer environment for women. Justice Minister Delroy Chuck called out the current sentencing practices on March 30, 2021, for convicted criminals that include reducing their sentence in an attempt to clear a backlog of cases in court in a parliamentary sitting. Chuck's address of this issue led to the decision to revisit the case in the future.
In early 2021, WE-Change, a Jamaican women's rights organization geared towards gender equality in the country, addressed the constant cycle of violence against women and the government's inaction. WE-Change, which began in 2015, advocates for women and girls using organizational and engagement strategies to advance women towards social change and equal rights. In February 2020, WE-Change recommended the Human and Social Development Committee of parliament to review the Sexual Harassment Bill.
Continued Efforts to Achieve Gender Equality in Jamaica
For now, Jamaican women must defend themselves using protective devices. Legislation is currently working to legalize the use of pepper spray after a petition on the Prime Minister's website gained 16,876 signatures by the end of March 2021.
With the latest efforts to achieve gender equality in Jamaica, it seems that the country is making progress as more citizens are raising awareness. As the government continues to respond to public outcry, citizens and organizations are continuing to raise awareness regarding the importance of women's rights in Jamaica.
– Nia Owens
Photo: Flickr
https://borgenproject.org/wp-content/uploads/logo.jpg
0
0
Jennifer Philipp
https://borgenproject.org/wp-content/uploads/logo.jpg
Jennifer Philipp
2021-04-25 07:31:13
2021-04-23 10:41:39
The Push for Improved Women's Rights in Jamaica