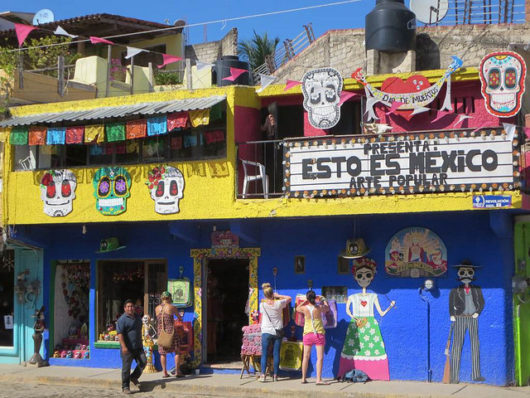 Before jumping into this discussion about life expectancy in Mexico, it seems important to explain the importance of measuring life expectancy when attempting to solve the problem of global poverty. Life expectancy, just like malnutrition and infant mortality statistics, shows how well a certain country is living.
If you notice that a country has high life expectancy rates while malnutrition rates are low, one can assume said country has beneficial living conditions and most likely, low poverty rates. From certain facts about life expectancy in Mexico, one will not be able to the whole story about living conditions and poverty in Mexico but will be able to gain some insight into how do Mexicans live.
Top 10 Facts About Life Expectancy in Mexico
Mexico's life expectancy in 2018 was at 77.5 years, up from 76.9 in 2015. Mexico's overall growth in average life expectancy increases by 0.24 percent annually. As a middle-class country that is still dealing with cases of extreme poverty and violence, Mexico scores much better than the global average life expectancy of 72 years. However, much work still needs to be done to improve living conditions to ensure higher life expectancy in Mexico.

Between 2005 and 2015, average life expectancy in Mexico actually declined. Life expectancy in the country was 77.8 years for women and 72.6 for men in 2005, but by 2015 the figures decreased to 77.6 for women and 71.9 for men. This is in stark contrast to most of the world where life expectancies are rapidly increasing elsewhere.

According to the National Population Council (CONAPO) report, recent fluctuations in life expectancy are a reflection of changes in mortality levels due to the increase in older adults and deaths related to diabetes mellitus and violent causes.

There is a noticeable gap between life expectancies based on the various regions in Mexico. For example, in 2015, Mexico City was the region with the highest life expectancy at 76.2, while Guerrero had the lowest life expectancy at 72.7.

Life expectancy in Mexico is predicted to increase to 79 years by 2050. The gap between the highest life expectancies in a state and the lowest is supposed to shrink as well from 3.5 years in 2015 to 1.7 years in 2050.
It is predicted by the Lancet, that because of the United States' stagnancy in life expectancy, as well as increases of this category by Mexico, the two countries will be on par with each other in life expectancy by 2030. It should be noted that this comparison was based on women's life expectancies in these two countries.
Heart disease, kidney disease and diabetes, in that order, are the most significant killers in Mexico. However, from 2007 to 2017, deadly interpersonal violence skyrocketed 215 percent to become Mexico's fourth biggest killer of people.
Diabetes is such an epidemic in Mexico that in 2017 Mexico declared a national emergency to combat this disease and to provide support and better care for the 13 million Mexicans that currently have diabetes. The country has tried to prevent it with a soda tax and a public awareness campaign. Among the 35 countries that make up the Organisation for Economic Co-operation and Development (OECD), Mexico accounts for the most hospitalizations related to diabetes.
Before 2007, around 10,000 people were murdered each year in Mexico. However, since the start of the war on drug trafficking in Mexico, homicide rates have increased. In 2018, a new record was set as 28,816 people were murdered. President Andrés Manuel López Obrador, who took office in December 2018, has promised to "calm" the country after 12 years of a militarized crackdown on drug-related organized crime.
The United States gives $290 million a year to Mexico in foreign aid and nearly three-quarters of that money goes to counternarcotics programs. The drug wars in Mexico are very bloody and obviously create conditions that are violent and unsafe. It is not a bad decision to fund the solving of the violent drug problem in Mexico, but the U.S. would undoubtedly benefit from putting more money into programs that would better the living conditions in Mexico directly. Only $500,000 of the funds went to emergency response. Very little money, if any, is given to Mexico to create better water access and 21st-century technology that can increase life expectancy in Mexico.
The infant mortality rate in Mexico is 11.60 deaths per 1,000 births. This statistic places Mexico in a better ranking than countries like Brazil, Saudi Arabia and China. However, Mexico's rate is still double that of the United States. 
To be certain, Mexico, just like every country on this Earth, can do better in terms of creating the conditions to make life expectancy rise, as well as making poverty fall. To those that may not know much about Mexico's performance in the eradication of poverty and its symptoms, this fact sheet hopefully gave insight into what life might currently be like in this North American country and what can be improved.
– Kurt Thiele
Photo: Flickr
https://borgenproject.org/wp-content/uploads/logo.jpg
0
0
Kim Thelwell
https://borgenproject.org/wp-content/uploads/logo.jpg
Kim Thelwell
2019-03-09 19:30:20
2022-03-09 07:04:17
Top 10 Facts About Life Expectancy in Mexico