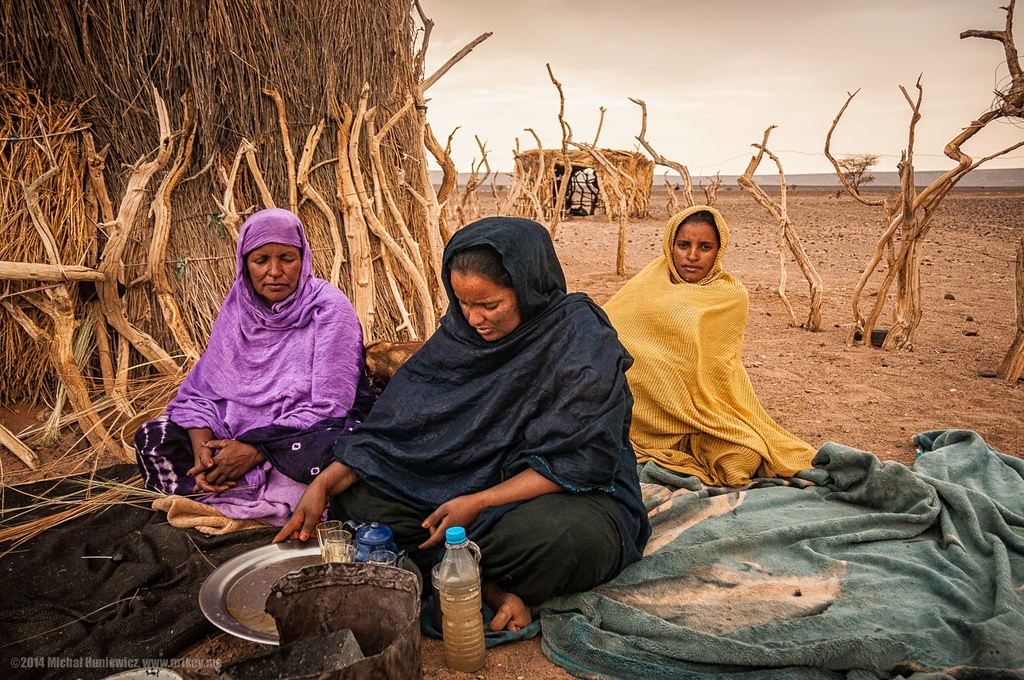 Mauritania is the geographic and cultural bridge between North African Maghreb and Sub-Saharan Africa. The Islamic nation has a population of around 4 million people. Located in northwest Africa, the coastal country includes 90% desert land. Mauritania is infamous for being the last country to abolish slavery — in 1981 — and slaves still make up 4% to 10% of the population. Meanwhile, Forbes ranked Nouakchott, the capital of Mauritania, the 20th dirtiest city as it lacks proper water management, which leads to famine and disease. Here are 10 facts about sanitation in Mauritania. 
10 Facts About Sanitation in Mauritania
According to WHO, the lack of water sanitation causes nearly 90% of the 2,150 deaths from diarrheal diseases in Mauritania each year. Stagnant water breeds malaria mosquitos, parasites and other contaminants. With over 16.6% of the population below the extreme poverty line, many Mauritanians cannot afford to acquire clean water or proper healthcare.
According to the Africa Development Bank Group, 68% of Mauritanians have access to potable water. In 2008, only 49% of the population had access to potable water. In isolated desert villages, citizens must trek miles to reach the closest water source. Meanwhile, in the capital city of Nouakchott, people in poverty often purchase water from vendors who hauled the barrels from a water supply several kilometers away.
WaterAid determined that in 2017, 1,048,500 Mauritanian children under the age of 17 lacked a proper household toilet. Because people cannot afford toilets and lack access to running water, Mauritanians rely on latrines. In 2010, the government of Mauritania halted funding towards latrines, further stalling progress toward sanitation. However, UNICEF's Community-Led Total Sanitation (CLTS) initiative has improved 67% of latrines since 2009.
As of June 12th, 2020, Mauritania logged 1,439 cases of the novel COVID-19. Although many facilities lack proper sanitation to handle the virus, the Mauritanian government enforced curfews, travel bans and shop closures. In hopes of preventing potential economic damage, the government also distributed food and exempted 174,707 households from paying electricity bills. Organizations like WHO and UNICEF responded to the situation by treating coronavirus patients and implementing sanitation facilities to contain the virus.
In 2018, the Chinese company CTE subsidized $40.3 million toward a rainwater collection system for a new sanitary sewerage network in Nouakchott. Prior to the project, Nouakchott's sewerage network served only 5% of the city's households. Building better sewerage networks will allow Mauritania to bring running water to rural areas. Since the country is below sea level, sewerage networks can also help limit floods and stagnant water.
The African Development Bank funded the National Integrated Rural Water Sector Project (PNISER) to install drinking water supply networks and solar pumping stations in rural Mauritania. The Ministry of Hydraulics and Sanitation is implementing the new networks in rural communities that lack water systems. Around 400,000 square meters of irrigated land will receive water availability, generating additional income for women and youth.
World Vision initiated the WASH Mauritania program in 2016. It has provided three local villages with access to water, hygiene and sanitation resources. With funding from the U.S. and Germany, World Vision Mauritania "[rehabilitated] boreholes, water towers, water retention points, fountains and water network extension." In the village of Maghtaa Sfeira, WASH benefited over 900 people and sponsored more than 200 children. As a result of this program, many women and children no longer have to seek unsanitary water holes or trek miles for water supplies.
According to WaterAid, 60% of Mauritania's schools lacked sanitation in 2016. When schools offer sanitation, not only can children practice good hygiene, but their school attendance increases.
Because Mauritania is vulnerable to desertification, WHO partnered with the Mauritanian government in 2013 to ensure that schools, healthcare facilities and villages have proper water, sanitation and hygiene. WHO provided water basins, installed toilets and insured higher quality of food for schools. In addition, WHO equipped the country with six biomedical waste incinerators to dispose of hazardous substances. In one instance, transforming a Land Rover into a mobile water laboratory has enabled WHO to monitor the water quality of different villages.
In 2020, the World Bank secured funding for the Water and Sanitation Sectoral project and the Mauritania Health System Support project. The Water and Sanitation Sectoral Project received an International Development Association (IDA) grant of $44 million to improve latrines, add hand-washing facilities and rehabilitate water systems. In the Hodh el Chargui region in eastern Mauritania, an additional $23 million IDA grant will increase the quality of reproductive, maternal, neonatal and child health and nutrition services. Together, these projects will benefit more than 473,000 people.
Improving sanitation in Mauritania can potentially have wide-reaching benefits — from raising incomes and boosting the national economy, to improving education and lowering mortality rates. It is imperative that the government and other organizations focus on providing sanitation resources to the people of Mauritania.
– Zoe Chao
Photo: Flickr
https://borgenproject.org/wp-content/uploads/logo.jpg
0
0
Kim Thelwell
https://borgenproject.org/wp-content/uploads/logo.jpg
Kim Thelwell
2020-06-26 07:30:43
2020-06-20 23:00:53
10 Facts About Sanitation in Mauritania