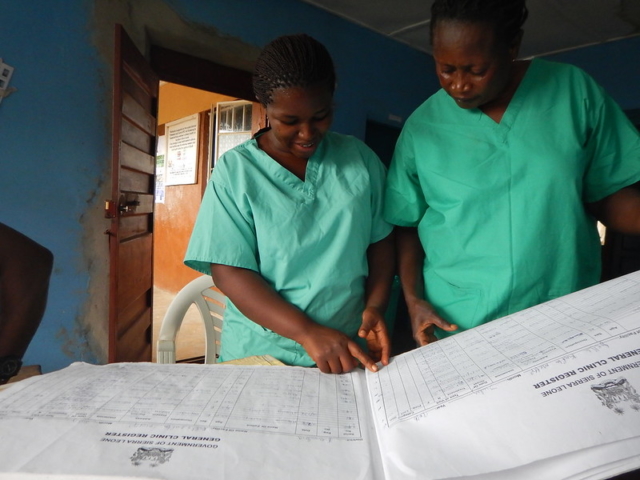 Sierra Leone did not have an existing infection prevention and control program before its 2014-2016 Ebola epidemic. However, infection prevention and control is an essential element aiding in eradicating and preventing cross-infection among the community, patients, health care providers and hospital visitors.
The Current Course of Action
The Ministry of Health and Sanitation, with the help of the Centers for Disease Control and Prevention (CDC), has made significant strides in an attempt to get Sierra Leone's health sector back on the right track. This partnership involves the implementation of the National Infection Prevention and Control Action Plan (IPC) to prevent future infection and disease. The IPC will enable the equipping of health facilities and open up conditions for the resources required for standard and transmission-based precautions. Further, the goal of the IPC aims to prevent and contain health care-associated infections.
The CDC's Involvement
Disease threats are spreading faster than ever before but the CDC's efforts in Sierra Leone have helped improve the country's prevention, detection and ability to respond to infectious disease outbreaks. These abilities remain especially key before outbreaks become epidemics with the potential to affect global populations.
The CDC has played an important role in infection control in Sierra Leone, even establishing a country office in 2015 to focus on global health security. The CDC has been diligently working with Sierra Leone on surveillance, emergency management, strengthening laboratory and the workforce capacity to respond to disease outbreaks.
More than 700 CDC staff members served on over 1,000 deployments to Sierra Leone after the Ebola outbreak. Further, this makes it the CDC's largest outbreak response ever in a single country. Sierra Leone, as of November 2015, is Ebola-free.
Keeping Infection and Disease Under Control in Sierra Leone
Sierra Leone has taken a different approach to sustain the infection prevention and control. The country has invested in ongoing training for its health care workers. These efforts have helped ensure a safe working environment for all, with lower health care-associated infection risks. Health care workers and hospitals have improved their disposal of waste practices, hiring individuals to clean, along with disposing of the waste.
In addition, Sierra Leone has heightened awareness of infection prevention and control with the aid of supported sanitation and hand hygiene campaigns. These campaigns aid in the creation of a culture of hand-washing and have drastically reduced cross-infection among patients, thus eradicating Ebola.
As Dr. Keiji Fukuda, the WHO Assistant-Director General, states, "When health workers are infected at work, this puts other health care workers at risk. Understanding where the breach in these measures is occurring and taking the steps needed to fully implement infection prevention and control measures can put an end to these infections."
– Na'Keevia Brown
Photo: Flickr
https://borgenproject.org/wp-content/uploads/logo.jpg
0
0
Lynsey Alexander
https://borgenproject.org/wp-content/uploads/logo.jpg
Lynsey Alexander
2019-12-19 09:30:22
2020-01-31 21:45:30
Infection Prevention and Control in Sierra Leone