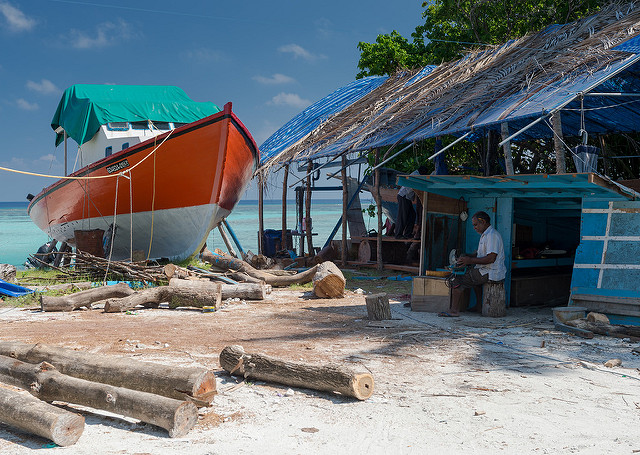 Upgrading infrastructure in the Maldives is more important than ever. The Maldivian government has both its permanent and temporary residents in mind as it makes structural improvements to the Malé airport. Further projects include constructing a city on an artificial island called Hulhulmalé and building a friendship bridge connecting its international airport with the capital of Malé.
The Maldives is a tourist destination that ranks highly in visitor satisfaction, but it is also home to 436,000 people. The government must balance its priorities of ensuring the longevity of its islands and people, while also bolstering tourism, the country's main industry.
With tourism and finances in mind, the expansion of its international airport is a logical next step.
Adil Moosa, Managing Director of Maldives Airports Company Limited, said: "With the increasing flow of visitors to the Maldives, it was becoming a strain to maintain efficiency and deliver quality experiences due to numerous manual processes."
These changes come after years of growth that anchored tourism as the Maldives' main economic contributor. The airport serves close to 2.6 million passengers annually.
In order to ensure that the Maldivian people maintain their land above sea level, upholding the tourism industry is necessary for financial reasons.
The Maldives consists of 26 coral atolls and has a high point of less than eight feet above sea level. It has the lowest average elevation in the world. This puts the islands in serious danger of being submerged under rising seas.
To address this problem head-on, the country has invested in infrastructure in the Maldives, beginning with the construction of man-made islands. Hulhulmalé is one such island, situated near the capital city of Malé and the Velana Airport. Built by pumping sand from surrounding atolls, it is being fortified with walls 3 meters above sea level. The project is should be completed by 2023 and it will be able to accommodate about 130,000 people. Eight such islands have already been built and three more are planned.
Shiham Adam, Director of the Maldives Marine Research Center, believes reclaiming islands in this manner is the solution to the issue brought up by climate change. The people of the Maldives must have land to live on and jobs to work.
In the near future, the China-Maldives friendship bridge will connect Hulhulmalé, Hululé and the capital of Malé. The project budget is $300 million: $100 million has been provided in free-aid from China and a further $170 million was loaned by China with an interest rate of two percent. The Maldivian government is spending $30 million on the project.
The bridge will span from the eastern edge of Malé to the western corner of Hulhulé where the international airport is located.
A lack of bridges has been an issue in the development of infrastructure in the Maldives for years. Local residents have had to make do by traveling between islands via ferry.
– Sam Bramlett
Photo: Flickr
https://borgenproject.org/wp-content/uploads/logo.jpg
0
0
Borgen Project
https://borgenproject.org/wp-content/uploads/logo.jpg
Borgen Project
2017-12-09 01:30:36
2019-11-15 06:01:01
Infrastructure in the Maldives: Connecting Locals and the World