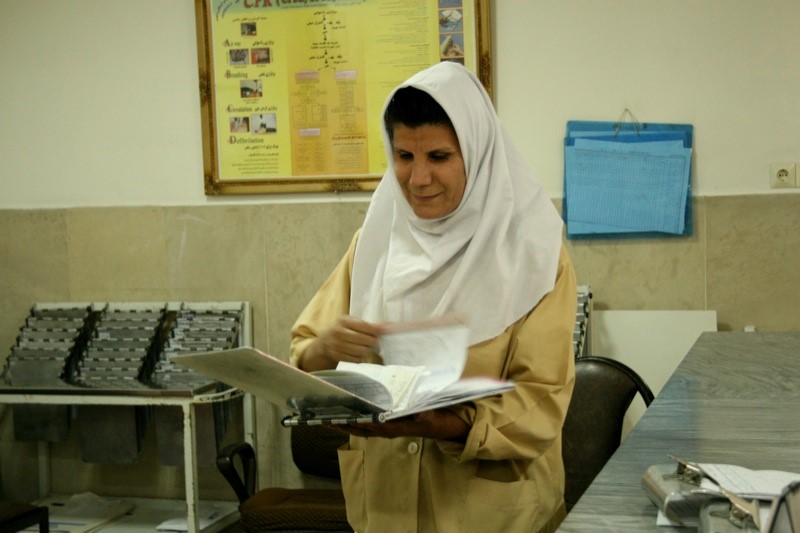 Since the 1979 Iranian Revolution, the government of the Islamic Republic of Iran (IRI) has prioritized the need to improve Iran's health care system. Indeed, Article 29 of the IRI's Constitution establishes every Iranian citizen's right to high-quality health. The Ministry of Health and Medical Education is responsible for providing the health care necessary to achieve this goal. Here are 10 facts about life expectancy in Iran and the state of the country's health care system.
10 Facts About Life Expectancy in Iran
Starting in the early 1980s, Iran successfully launched a reformed primary health care system or PHC. Because of Iran's PHC programs, life expectancy in Iran has steadily risen from 55.7 years in 1976 to 75.5 years in 2015. Since the implementation of the PHC system, Iran has also experienced increased economic growth and literacy, and an improvement in safe water access and sanitation. The Community of Health Workers suggests that all of this may have contributed to Iran's increased life expectancy.

The aim of PHC was to provide all Iranians with health care by 2000. Especially in the beginning, PHC prioritized reducing health inequality between urban and rural populations by focusing attention on and resources to rural areas. Central to PHC was the establishment of health houses in rural areas. Behvarzes, local community members who had personal ties and commitments to the community, would run these houses.

As of 2009, more than 90 percent of Iranians have some type of health insurance according to data cited by the Japan Medical Association Journal. Both the public and private sectors play a pivotal role in Iran's health care system, which is a nation-wide network that includes local primary care centers in Iran's provinces, secondary care hospitals in the provincial capitals and tertiary hospitals located in big cities. The public sector provides most of the primary care and some of the secondary and tertiary health services. Some public services, like prenatal care and vaccinations, are free. The private sector focuses on secondary and tertiary services. Additionally, NGOs play an active role in Iran's health system, specifically concerning issues like children with cancer, breast cancer, diabetes and thalassemia.

In addition to higher life expectancy, Iran has seen better health outcomes on several fronts. For one, the incidences of malaria-related deaths have decreased significantly from 15,378 cases in 2002 to 777 cases in 2015; 28 of these cases resulted in death. The reduction in malaria-related deaths is the result of interventions, such as the introduction of tap water and electricity into villages.

To completely eradicate malaria, health officials should concentrate resources to prevent and treat the disease in the specific provinces where the disease is most prevalent. Policymakers should monitor borders to prevent the spread of malaria into Iran from outside the country. They should strengthen cooperation between institutions and improve the health systems' ability to quickly identify epidemics.

Between 1995 and 2011, Iran's neonatal (NMR), infant (IMR) and under-5-year (U5MR) mortality rates in rural parts of the country decreased substantially. In particular, Iran's NMR and IMR saw a statistically-significant decline as a result of a family physician program and rural insurance program. Implemented in 2005, Iran intended these programs to reform PHC, which did not cover access to specialists or private-sector physicians for rural populations. The family physician program and rural insurance program provided preventive and outpatient care to rural communities and made health care access more equitable between urban and rural areas. By providing greater access to important health services, these reforms improved many health indicators, such as child mortality. From 1995 to 2011, Iran's NMR dropped from 17.84 to 10.56; the IMR decreased from 31.95 to 15.31; and Iran's U5MR declined from 40.17  to 18.67.

One of Iran's significant health achievements is a dramatic increase in child immunization; indeed, providing vaccinations was one of the main activities of the community health workers under PHC. From 1990 to 2006, the percentage of one-year-olds immunized with three doses of DPT rose from 91 to 99 percent. Over that same period, one-year-olds immunized with three doses of the hepatitis B vaccine increased from 62 to 99 percent; similarly, one-year-olds immunized with MCV rose from 85 to 99 percent. This increase in immunization among children correlates with a sharp decline in Iran's infant mortality rate.

Cardiovascular diseases are the most common causes of mortality in Iran and connect to more than 45 percent of deaths. The second most common cause of death in Iran is accidents at 18 percent. Cancer follows at 14 percent and then neonatal and respiratory diseases, each of which accounts for about 6 percent of deaths in the country. Many NGOs, like the Union for International Cancer Control (UICC), are cooperating with the Iranian Ministry of Health to combat these frequent causes of mortality. For instance, at the beginning of 2019, the country launched a national campaign to fight cancer. This campaign seeks to bring hope to cancer patients and to raise awareness about the fact that cancer is treatable and often preventable. Officials note that behavioral and dietary risks can cause cancer.

While Iran's health care system has improved significantly, it still has room for growth. For instance, greater than half of the under-5 deaths in Iran are the result of preventable or easily-treatable diseases and illnesses, such as malnutrition, which affects some 45 percent of children under the 5-years-old in Iran. One NGO that is helping food-insecure refugees in Iran is the World Food Programme (WFP), which has had a presence in Iran since 1987. In January 2018, WFP implemented the Iran Country Strategic Plan (2018-2020), which provides a combination of cash and monthly distributions of wheat flour to refugees in need, especially the most vulnerable women-headed households. In January 2019 alone, WFP helped 29,736 people in Iran.

Another NGO providing health services to Iranians in need is Médecins Sans Frontières (MSF), which translates to Doctors Without Borders. MSF provides marginalized groups in south Tehran, such as drug users, sex workers, street children and the ghorbat ethnic minority, with free health care. MSF runs a clinic in the Darvazeh Ghar district, where they provide services including medical and mental health consultations, testing and treatment for sexually transmitted infections, ante- and postnatal care and family planning. In 2018, MSF provided 29,900 outpatient consultations.
As these 10 facts about life expectancy in Iran show, the health of the Iranian people and health care system of Iran have improved significantly in the past few decades, due largely to the reforms of PHC and the family physician program and rural insurance program. If the Iranian government continues its investment in these programs, there is a good reason to believe life expectancy in Iran will continue to rise in the coming years.
– Sarah Frazer
Photo: Flickr
https://borgenproject.org/wp-content/uploads/logo.jpg
0
0
Jennifer Philipp
https://borgenproject.org/wp-content/uploads/logo.jpg
Jennifer Philipp
2019-09-28 07:30:20
2019-12-16 10:26:38
10 Facts About Life Expectancy in Iran