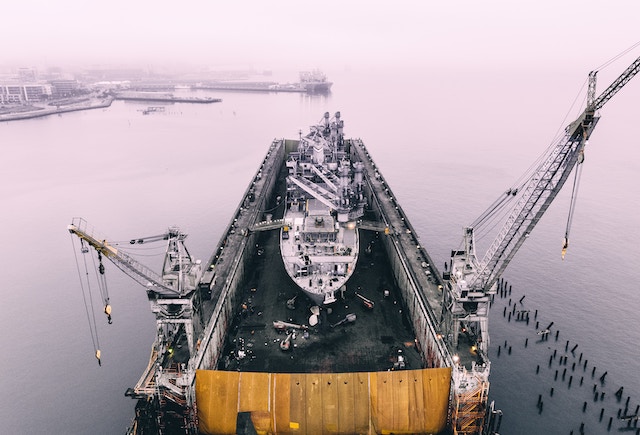 Oil spills happen all over the world. These oil spills are contaminating the world's water sources and destroying marine life. Every year, the U.S. Department of Energy estimates that more than 1 million gallons of oil contaminate the oceans. These oil spills cost the world important natural resources. Oil spills can happen in many ways. Some are accidental spills while mining the oil from the Earth; others happen due to oil rig malfunctions, attacked tankers or drowned tankers. The containment and clean-up of these spills can cost millions even billions of dollars.
Top 6 Major Oil Spills
The top six major oil spills in the world as of early 2019 are:
The 1991 Gulf War Oil Spill resulted in 240 million gallons of oil spilled.
The 2010 Deepwater Horizon Spill (also considered the Gulf of Mexico Oil Spill) resulted in an estimated 53,000 barrels of oil spilled into the ocean every day for 3 months.
The 1979 Ixtoc 1 Oil Well Spill resulted in 140 million gallons of oil spilled.
The 1979 Atlantic Empress Oil Spill spilled 88.3 million gallons of oil.
The 1983 Nowruz Field Platform Oil Spill spilled 80 million gallons of oil.
The 1991 ABT Summer Oil Spill resulted in 51 million gallons of oil spilled.
 Just these oil spills alone have caused many lost lives and damage to marine life and the ecosystem on which humanity depends. When marine life is attacked, it has an effect on world populations. Oil spills kill thousands of marine life species when they occur. While cleaning the oil spills does save some, it is not before the damage has been done. Humans partly rely on marine life to survive.
Poverty and Water Contamination
Oil spills are contaminating the world's water sources because it makes water unconsumable. It contaminates parts of the ocean and can seep into the clean water supply that humans and other species need in order to survive. It can seep into rivers, lakes and other bodies of water naturally connected to the ocean. While developed countries have access to clean water by manufacturing companies, many underdeveloped countries do not. Poverty ridden countries tend to suffer the most when water is contaminated due to lack of access to water bottles or barrels to collect rainwater.
Furthermore, the World Wildlife Fund posits that approximately three billion people around the world rely on seafood as their only source of protein. Oil spills continue to impact an already suffering ecosystem. Around 85 percent of marine fish stocks have already been either fully exploited or overfished. Add these two factors together and the marine life that poverty-ridden countries rely on begins to decrease and an already struggling country begins to fall even more.
ISCO Is Trying to Clean Up the Oceans
The International Spill Control Organization (ISCO) is a nonprofit NGO that was established in 1984 and has members in over 45 countries. ISCO has helped clean up multiple oil spills including Exxon Valdez in 1989, the Gulf War Oil Spill in 1991, Lebanon Oil Spill in 2006 and the Gulf of Mexico Oil Spill in 2010.
Along with the aiding of cleaning up oil spills, ISCO also helps to raise co-operation and preparedness worldwide, promoting technological development and making knowledge on spill control available for all organizations when needed. Some recommended safety tips on preventing spills include regular inspections of containers including both piping and mechanical properties, proper loading and unloading procedures and proper training.
Why and how oil spills are contaminating the world's water sources are important for society to take notice in because it costs hundreds to millions of dollars to clean up but will already have done damage towards contaminating water sources and damaging marine life ecosystems which affects poverty-ridden countries. Many oil spills can be avoided if more action towards taking safer steps to obtaining and transporting oil is taken. By increasing the safety of these actions, oil spills can begin to stop contaminating water sources.
– Chelsea Wolfe
Photo: Unsplash
https://borgenproject.org/wp-content/uploads/logo.jpg
0
0
Kim Thelwell
https://borgenproject.org/wp-content/uploads/logo.jpg
Kim Thelwell
2019-10-25 01:30:19
2020-01-18 14:57:17
Oil Spills Are Contaminating the World's Water Sources