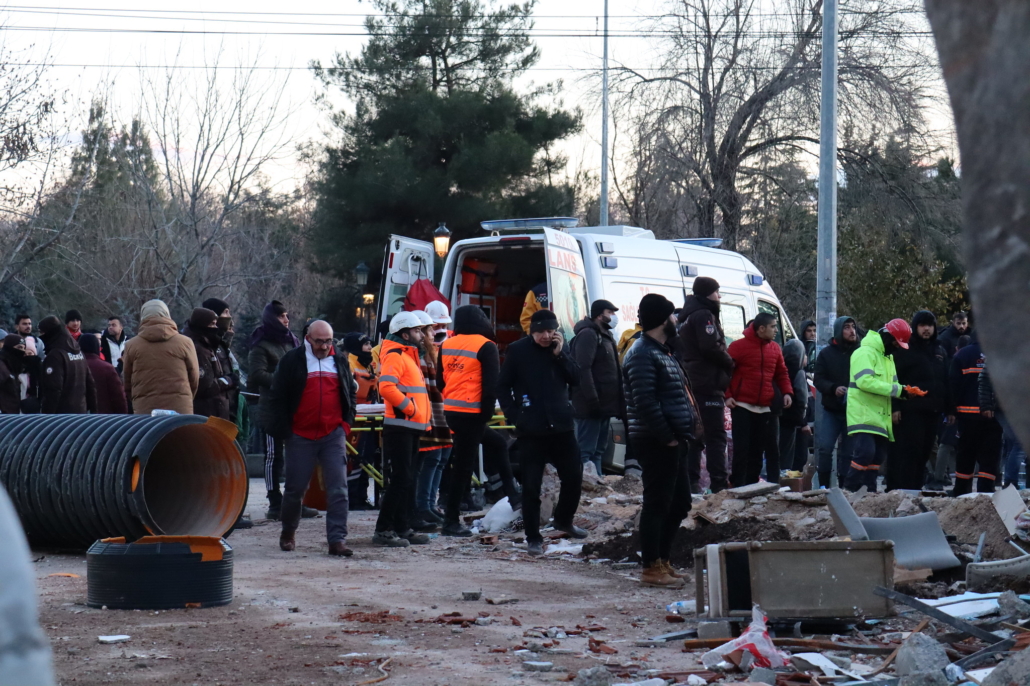 BetterShelter is a Swedish nonprofit organization that provides temporary shelter for people that armed conflict, natural disasters or homelessness displace. Founded in 2010, the organization claims to have improved the lives of 400,000 people suffering from displacement in more than 80 countries. It is currently one of many organizations providing humanitarian aid for Turkish and Syrian earthquake victims.
Challenges of Providing Aid to Syria
Providing humanitarian aid in Syria is not an easy feat. According to USAID, the situation in Syria is the "largest and most complex humanitarian crisis of our time." In Syria, 15.3 million people are in need of humanitarian assistance this year, with many people needing aid as a direct result of the Syrian Civil War.
Parties to the Syrian conflict also prevent humanitarian aid from reaching those who need it, whether it be diverting, blocking or other means of preventing aid from getting through. Aid workers have been victims of violent attacks in the past, which hampers relief efforts. Politics further affect aid, with nations like Russia and China, who hold permanent seats on the U.N. Security Council, vetoing renewals of cross-border aid operations to Syria in the past. Therefore, it came as no surprise that efforts at providing humanitarian aid for Syrian earthquake victims faced challenges.
Initially, the U.N. did not send trucks carrying humanitarian aid to Syria en masse. The U.N. only scaled up humanitarian aid for Syrian earthquake victims after an agreement between them and Syrian President Bashar al-Assad that saw two additional border crossings open. With aid often facing hurdles like these, Dame Barbara Woodward, the British Ambassador to the U.N., stated that the earthquakes "brought into sharp focus the importance of unhindered and predictable access, without conditions, into north-west Syria." While the U.N. and other organizations ramp up their aid operations, so is BetterShelter.
BetterShelter's Impact
BetterShelter is no stranger to working in Syria. In fact, it has had a footprint there for quite some time. In partnership with the U.N. in 2020, it provided Relief Housing Unit (RHU) shelters to numerous refugee camps in Syria. RHUs were also "medical support shelters" when the COVID-19 pandemic first struck the country. In 2021, the organization sent RHUs to Syria, assisting another nonprofit organization in providing shelter to displaced families in the country.
The earthquakes have had a massive negative impact on the well-being of Syrians. The World Bank estimates that nearly $5.1 billion in "direct physical damage" took place in Syria and that the four governorates with "widespread damage" are home to around 10 million Syrians. Half of the total damage was direct damage to residential buildings, making the need for BetterShelter technology even direr.
With €10 million in funding from fellow Swedes at the IKEA Foundation, BetterShelter ramped up its operations in the country, as well as neighboring Turkey. The funds from the IKEA Foundation will provide 5,000 RHUs to those who the earthquakes impacted. For those in Syria, where BetterShelter says "delivery of critical aid has been delayed by the decades-long war that has already displaced 13 million people," humanitarian aid for Syrian earthquake victims by companies like BetterShelter is a sign of hope for their recovery from the devastating quakes.
– Mohammad Samhouri
Photo: Flickr
https://borgenproject.org/wp-content/uploads/logo.jpg
0
0
Jennifer Philipp
https://borgenproject.org/wp-content/uploads/logo.jpg
Jennifer Philipp
2023-03-18 01:30:58
2023-03-15 14:50:13
Aid for Syrian Earthquake Victims