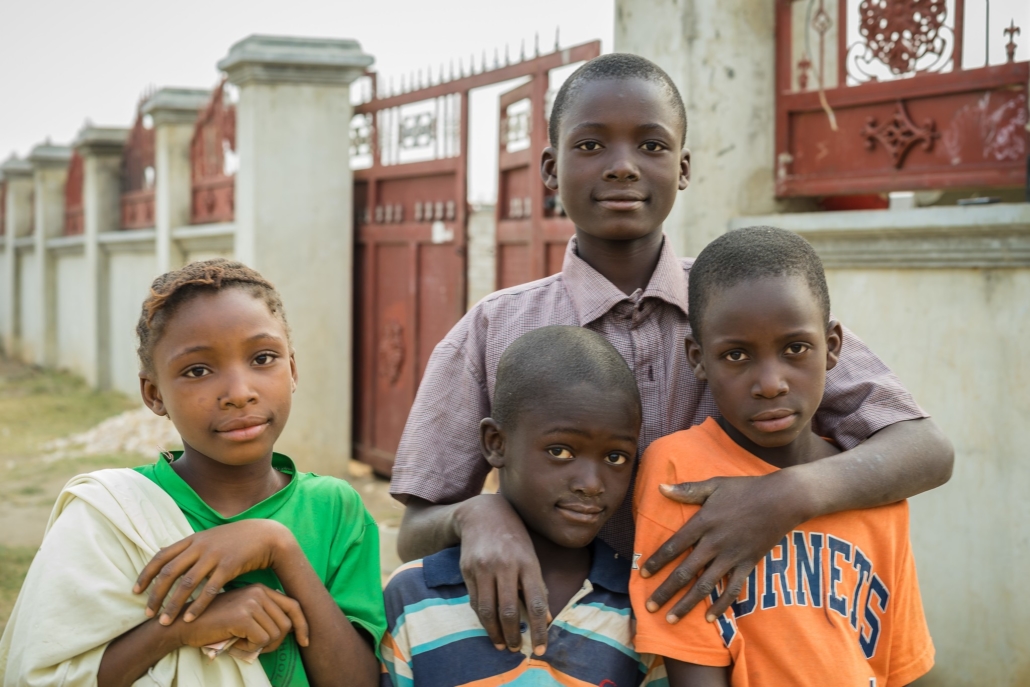 Settled on the western coast of Africa is the country of Nigeria. Despite being Africa's wealthiest country, Nigeria is home to nearly 83 million people living in poverty. With half the country's population comprising of people under the age of 15, poverty in Nigeria disproportionately affects children. Extreme poverty has disturbed nearly every aspect of child development including education, nutrition, safety and hygiene. These five facts about child poverty in Nigeria offer insight into the struggles that plague children living in poverty and highlight the humanitarian efforts to come in 2021.
5 Facts About Child Poverty in Nigeria
The majority of children in Nigeria live in poverty. According to the Harmonized Nigeria Living Standard Survey (HNLSS) in 2010, 70.3% of Nigerian children lived in poverty while 23.2% lived in extreme poverty. Those living in poverty live under the national poverty line. In Nigeria, the poverty line sits at just $381.75 USD. Despite living on such a small income, people living in poverty often still have access to government facilities for shelter, food and hygiene needs. Children living in extreme poverty, on the other hand, are not able to satisfy basic human needs like food, shelter and safety.
 Only 26.5% of the country uses improved drinking water sources and sanitation facilities. Access to clean water, sanitation and hygiene are extremely necessary elements to life, as they directly affect one's health and safety. Nigeria's small amount of sanitation facilities are predominantly located in urban areas, making them accessible to a limited amount of people. Most Nigerians live in rural areas and do not have access to these government facilities. Like most poverty-related issues, this disproportionately affects children and their health. Contaminated drinking water and unsanitary living conditions are the prime contributors to the 70,000 annual deaths of children under the age of 5 due to waterborne illnesses.
Nigerian children have poor access to education. Despite a national mandate for compulsory education, 10.5 million children do not receive formal schooling. Many children do not attend school because they work to support their families. Meanwhile, other children do not go to school because armed conflict has severely affected or destroyed their schools. Poor funding, lack of teachers and long commutes are among other reasons so many children do not attend school in Nigeria. Out of the 10 million mentioned, 60% of those without access to education are girls. This, unfortunately, frequently subjects young girls to child marriage, poverty and gendered roles that limit their potential as citizens.
Millions are suffering from severe acute malnutrition. In 2020, UNICEF estimated that 2 million children in Nigeria suffer from severe acute malnutrition, making 32% of children under 5 stunted or severely impaired. Currently, only about two out of every 10 malnourished children receive medical treatment.
Only 16% of children in rural areas have full immunizations. Routine immunization continues to be a struggle for the children of Nigeria, specifically in inaccessible rural areas. Immunization efforts have decreased significantly over the years, and unfortunately, diseases that had previously undergone eradication have returned to the country.
UNICEF's Humanitarian Action for Children Appeal
With the COVID-19 pandemic devastating developing countries like Nigeria, the child poverty rates are only increasing. In response to this worsening crisis, UNICEF has created a comprehensive plan of humanitarian efforts in Nigeria and a list of goals for 2021.
Malnutrition and Disease
Malnutrition continues to be one of the leading causes of death for children in Nigeria. Food insecurity plagues rural regions of the country where government facilities are not accessible. To combat this crisis, by the end of 2021, UNICEF plans to admit 386,926 children under the age of 5 to UNICEF health facilities for severe acute malnutrition treatment.
Due to the worsening disease rates, UNICEF will be working with the Nigerian government to implement routine immunization efforts. These efforts will focus on rural areas as these are the regions that have the lowest percentage of vaccinations and see the least amount of service aid from the government. UNICEF projects this plan will result in 385,196 children receiving vaccinations against measles.
Sanitation
Contaminated water and unsanitary living conditions have been major contributors to child deaths in Nigeria. In 2021, UNICEF will focus on improving sanitary conditions and access to clean water in rural areas. UNICEF plans to focus these efforts on gender and disability sensitivity. In 2021, an estimated 850,000 people will receive access to clean water and sanitation facilities that are gender-specific and disability-friendly. In more rural, inaccessible areas, an additional 1.9 million people will obtain education on hygiene practices and receive hygiene tools and/or money for hygiene tools.
Education
As for education, UNICEF's 2021 action plan accounts for access to formal or non-formal schooling for 1,345,145 children. In addition, 1,000 schools will implement infection prevention protocols and almost 700,000 children will receive individual learning materials. Education is vital to the UNICEF plan as it is the greatest resource for long-term progress and gives children the greatest chance to leave poverty later in life.
This comprehensive plan has the potential to bring essential humanitarian aid to 4.3 million people, including over 2 million Nigerian children that until now, have seen little to no aid due to the region where they live.
– Kendall Couture
Photo: Flickr
https://borgenproject.org/wp-content/uploads/logo.jpg
0
0
Jennifer Philipp
https://borgenproject.org/wp-content/uploads/logo.jpg
Jennifer Philipp
2021-02-27 07:30:27
2021-02-23 08:52:58
5 Facts About Child Poverty in Nigeria