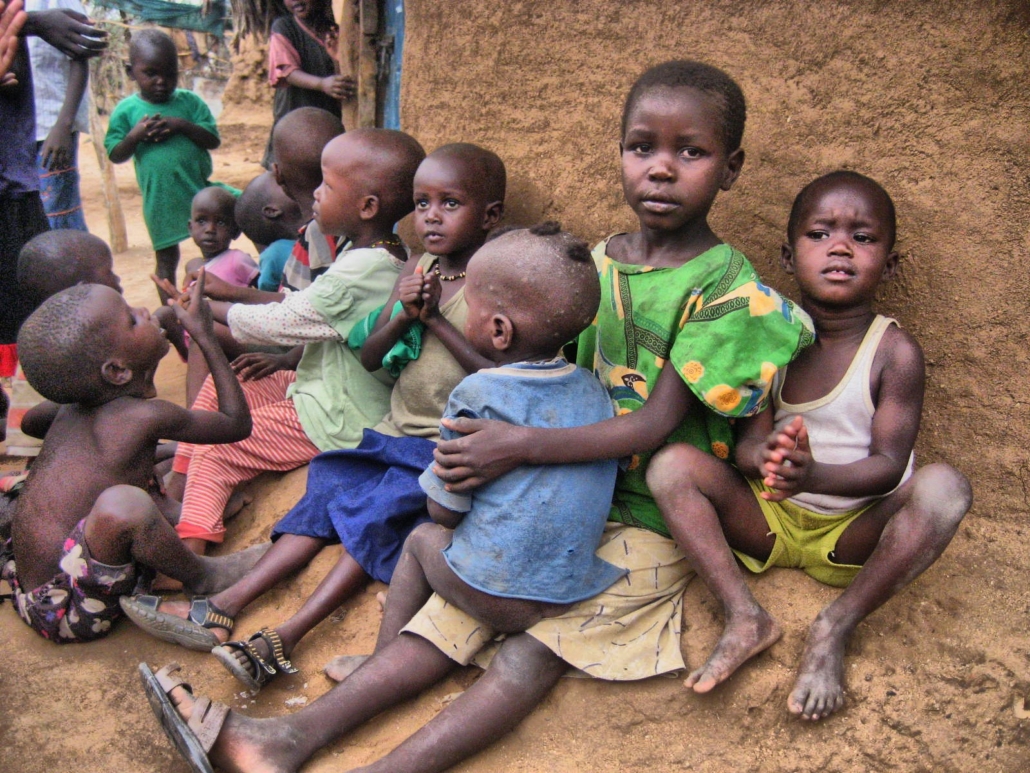 Many are moving to eradicate child labor in Africa by 2025. According to The International Labor Organization of the United Nations (ILO), child labor defines any hazardous work
depriving children of their childhood
and their education. Africa is the continent with the highest child labor rates at
72.1 million children
to date. However, it has also seen an increase in awareness and a shift toward eradicating the practice. Below are 10 facts about child labor in Africa and the progress people are making to eradicate it.
10 Facts About Child Labor in Africa
Eradicating Child Labor: One in five children is employed against their will in quarries, farms and mines. However, efforts to eradicate child labor have been valiant in areas such as building schools, supporting agricultural cooperatives, advising farmers on better production methods and paying farmers more for production.
Child Labor End Date: Sub-Saharan Africa employs 59 million children between the ages of 5 and 17, according to the ILO. Eradication initiatives such as Alliance 8.7 proposed 2025 as the desired end date of child labor in Africa. For example, Uganda, Tanzania and Togo have made progress by training 25 child ambassadors and providing education to child labor employers on the negative impacts of employing children.
Hazardous Work: In Africa, 31.4 million children are in hazardous work including forced labor, prostitution and working in mines. There are 168 million children globally in farm labor, 98 million in agriculture and 12 million in manufacturing. The largest commodities that child labor produces are gold, tobacco, banana, sugarcane, cotton, rubber and cocoa.
The Cocoa Industry: In 2015, the U.S. Labor Department reported that over 2 million children worked on cocoa farms in West Africa. Chocolate companies like Mars, Hershey and Nestle have signed a deal to end the use of child labor in their chocolate production. Additionally, Fairtrade America offered farmers more money for certified cocoa, cocoa that farmers produce without child labor, to prevent child labor and alleviate poverty.
The Harkin-Engel Protocol: According to Fairtrade and World Bank, farmers in Africa receive $1,900 and that amount is well below the poverty line for a typical family. Moreover, 60 percent lack access to electricity and UNESCO states that the literacy rate is only 44 percent. The Ivory Coast signed the Harkin-Engel Protocol to monitor and account for people involved in child trafficking, and eliminate child labor in the cocoa industry.
Child Labor and Crises: Countries experiencing crises have the highest number of child laborers. These countries might experience challenging circumstances such as unemployment, lack of social services and extreme poverty. Alliance 8.7 elects the efforts and focus that delegates of the African Union, U.N. agencies and government officials' support in combating social and economic issues.
Child Labor and Family: Most child laborers do not receive pay and many often work on family-owned farms or companies because their families cannot afford to send them to school. Children often must work in communities suffering conflict, especially in the case where the main breadwinner dies. The Foreign Affairs Committee is working on legislation to address child labor and supply chains.
Child Labor Ages: Fifty-nine percent of child laborers are between the ages of 5 and 11, 26 percent are between 12 and 14 and 15 percent are between 15 and 17. In a 2018 survey, a Tulane University Researcher found that people who were not the children's parents brought at least 16,000 children to West African farms. Reports also stated that 40 percent of Burkina Faso children are without proper birth records and for that reason, no one has been able to identify them.
Child Laborers Under 5-Years-Old: Child laborers under the age of 5 have also grown in number and they face hazardous work conditions as well. For example, they might spend the day doing hard manual labor such as swinging machetes, carrying heavy loads and spraying pesticides.
Solutions: A better understanding of how people should implement policies and revise them are among the discussions taking place toward ending child labor. The Harkin-Engel Protocol, The United Nations, the United Kingdom Modern Act, Barack Obama's Trade Facilitation and Trade Enforcement Act, Anti-Slavery International and the African Union Action Plan are all commitments in place to end child labor and modern-day child slavery. Barack Obama's Trade Facilitation and Trade Enforcement Act is to prevent imports from entering the U.S. that child labor has produced, while the African Union Action Plan aims to eliminate child labor in Africa altogether.
These 10 facts on child labor in Africa are examples of the progress toward eliminating child labor by 2025. Continued efforts in preserving the well being of children in Africa shows the nation's determination in the total eradication of child laborers. Oversight and accountability will continue to play an integral part in its success.
– Michelle White
Photo: Flickr

https://borgenproject.org/wp-content/uploads/logo.jpg
0
0
Jennifer Philipp
https://borgenproject.org/wp-content/uploads/logo.jpg
Jennifer Philipp
2019-12-25 07:30:09
2020-01-18 12:21:05
10 Facts About Child Labor in Africa