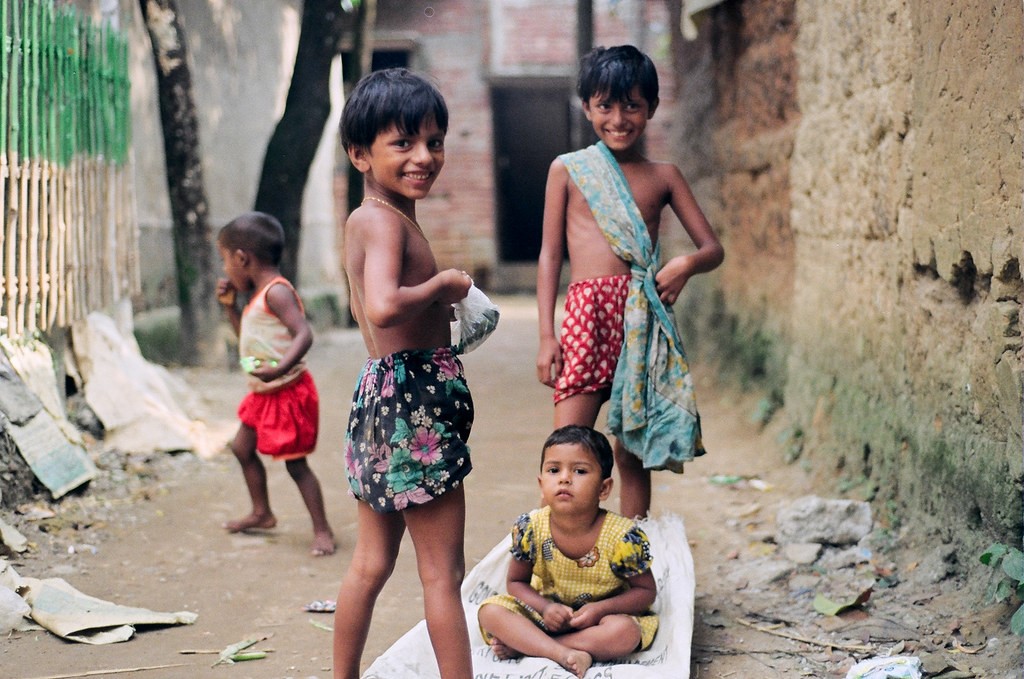 The people of Bangladesh face great risks from natural disasters. Given the country's geographical position, cyclones, earthquakes and floods are not uncommon. Natural disasters in Bangladesh are more prominent because of the country's entirely low-lying, flat landscape. This topography puts more than 80 percent of the inhabitants at higher risk of "floods, earthquakes and droughts, and more than 70 percent to cyclones." This is why it is so important to have a preemptive system in place for the preparation of natural disasters.
The Impact of Climate Change
The Asian continent accounts for more than half of the cities at risk of experiencing the effects of a changing climate. Among the impacts of a changing climate are frequent droughts, fierce heat waves, intense cyclones and severe flooding. The "World Bank predicts climate change could force tens of millions of people to migrate within their own countries by 2050, including some 13 million in densely populated Bangladesh alone." Nnatural disasters in Bangladesh leave the people of suffering on a large scale on an annual basis.
An article posted by The New Humanitarian delves into the torrential rainfall that came down on Bangladesh in 2017. It had a severe and negative impact on the fertility of the land and damaged the crops, which is what Bangladeshi people rely on to grow and sell every year. The warm winters and dry summers have brought tremendous flooding.
Even worse, farmers are continuing to move away from their homes and farms, migrating to Bangladesh's cities. Many families have relied on farming as a sustainable way of life for generations; however, due to weather extremes, they are migrating within their countries by the thousands. Not only does the migration create a sort of refugee crisis as well as overcrowding in the urban areas within the nation but the destruction of crops may ultimately lead to a food security issue.
Moving Forward
It is imperative that the government create better systems of preparation for natural disasters in Bangladesh in order to prevent more issues. In a stride toward environmental public health, efforts to adapt and minimize damages due to the changing climate are underway. Bangladesh has allocated more than $400 million into its Climate Change Trust, which is a "state body that finances adaptation and mitigation projects by government agencies." Hopefully, some of the projects that come out of this organization will show improved disaster preparation techniques.
The Haor Infrastructure and Livelihood Improvement Project within the Rural Development sector has set a goal to "improve road infrastructure, build local capacity and expand access to natural resources, technology and markets." The five targeted districts of this poverty-reducing project are Sunamganj, Kishorganj, Brahmanbaria, Habiganj and Netrakona.
Among many projects is the Coastal Embankment Improvement Project (CEIP), which was approved by the World Bank in 2013. This project has helped Bangladesh improve emergency response to the impact of cyclones and flooding in the coastal areas.
Natural disasters in Bangladesh are both inevitable and a public health emergency for a host of reasons. However, the preparations and emergency response protocols already underway signal a more stable future for the promising developing country.
– Karina Bhakta
Photo: Flikr

https://borgenproject.org/wp-content/uploads/logo.jpg
0
0
Kim Thelwell
https://borgenproject.org/wp-content/uploads/logo.jpg
Kim Thelwell
2019-07-17 01:30:00
2019-10-31 09:46:25
Preparation for Natural Disasters in Bangladesh