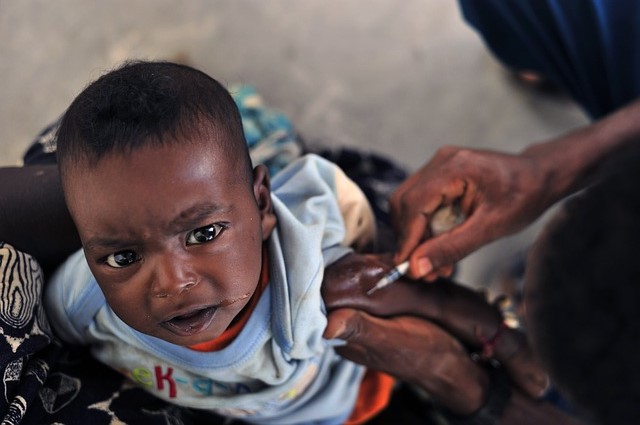 Though vaccine development and vaccine distribution have made incredible strides in the past few decades, developing countries are still consistently behind as wealthier countries monopolize available vaccine resources. The most recent example of this monopolization is the H1N1 influenza pandemic in 2009 that killed hundreds of thousands of people worldwide. This problematic new strain emerged in April 2020, and the U.S. began distributing vaccines in October of that same year. Vaccines did not become available to countries in Africa until later that year, which is significant due to the fact that this influenza virus already hit peak infectivity before vaccines became available to developing nations. It is essential to consider how to ensure equitable COVID-19 vaccine distribution.
Analyzing the H1N1 pandemic provides scientists and citizens alike valuable insight into possible future complications that may arise with vaccine distribution in response to the far more deadly COVID-19 virus. The solution to providing more equitable COVID-19 vaccine distribution for developing countries may lie in the innovative COVAX Pillar of the World Health Organization's Access to COVID-19 Tools Accelerator.
What is COVAX?
The principal focus of COVAX is vaccine development and distribution, with the other two pillars focused more on the organization between governments, health organizations, vaccine manufacturers and other industries related to COVID-19 research. COVAX allows for countries to support and negotiate with vaccine developers, which provides necessary vaccines should these developers produce successful vaccines. The support of COVAX provides both wealthy and poor nations reassurance that as new vaccines become available, they will go to participating nations. As more vaccines develop and successfully pass through clinical trials, countries that participate in the COVAX alliance receive first priority to these vaccines. Wealthy nations that contribute money obtain more doses to reach a majority of their populations, whereas developing countries that do not directly fund this program receive vaccines for the most at-risk groups.
Wealthier countries have the ability to decide how much they would like to contribute towards developing countries. Providing funding for developing nations is an investment that will decrease global COVID-19 prevalence and therefore increase safety for each respective nation. Vaccines for developing countries also receive partial funding from the Gavi COVAX AMC, which has already raised over $2 billion, reaching the goal for the end of 2020. Even more promising is that in December 2020, the U.S. allocated $4 billion for this program in its COVID-19 relief package, bringing the total already much closer to the necessary $5 billion by the end of 2021.
As with the two current vaccines available in the United States, the first priority group for distribution in the COVAX program is frontline healthcare workers. This program plans to vaccinate at least 3% of each participating nation's population. As availability continues to grow and new vaccines become available, distribution will increase to 20% of each population.
Reasons for Optimism
To ensure equitable distribution of vaccines when they do become available, the World Health Organization (WHO), GAVI and the Coalition for Epidemic Preparedness Innovations are developing an Independent Allocation of Vaccines Group (IAVG) comprised of experts to make these crucial decisions. These experts have the task of deciding the volume of vaccines that will go to each participating nation to provide valuable insight and decision-making without any conflict of interest. This cooperative effort is vital to the concept of equitable COVID-19 vaccine distribution and will allow for the meeting of distribution goals.
In the latest news briefing on January 22, 2021, the COVAX alliance announced an agreement for the distribution of 40 million doses of the Pfizer-BioNTech vaccine for emergency use. This 40 million adds to the 150 million of the AstraZeneca/Oxford University vaccines that will undergo utilization upon completion of clinical trials. With the impressive goal to distribute two billion total vaccines by the end of 2021, this collaborative effort continues to promise 1.3 billion of those doses to the 92 lower-income economies participating in the alliance.
In summary, the COVAX pillar through the Gavi Alliance benefits both wealthy countries and developing countries. Wealthy countries obtain access to developing vaccines to provide a sense of security for their populations as these vaccines become available. In the case of developing countries, they save money on funding these vaccine developments and receive a guarantee they will obtain enough vaccines for the most at-risk groups at no charge or minimal charge. An alliance of this magnitude provides enough structure and funding to successfully promote equitable distribution that benefits all participating nations.
– Jackson Thennis
Photo: Flickr

https://borgenproject.org/wp-content/uploads/logo.jpg
0
0
Lynsey Alexander
https://borgenproject.org/wp-content/uploads/logo.jpg
Lynsey Alexander
2021-02-03 13:29:46
2021-03-05 13:30:13
Promoting Equitable COVID-19 Vaccine Distribution