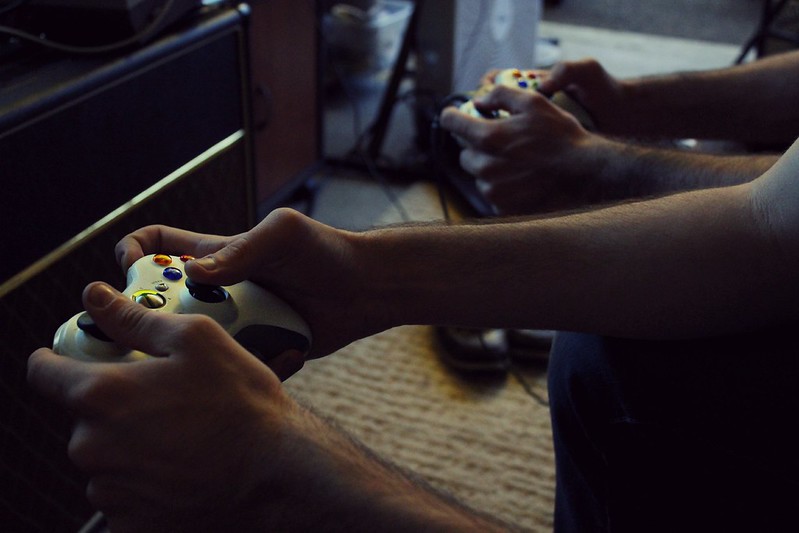 In today's society, the popularity of video games has steadily increased. With that popularity comes opportunities to support a nonprofit cause, spreading awareness to gamers and fans worldwide. Video games support the World Food Programme in a way. In fact, there are three video games supporting the World Food Programme in particular.
What is the World Food Programme?
The World Food Programme (WFP) is a United Nations agency with the goal of ending world hunger. It is the world's leading humanitarian organization in this endeavor, delivering food to countries in crisis and working with communities to improve the situation. The agency arrives in the wake of war, natural disasters or famine, providing food to the victims or those caught in the conflict. When the crisis ebbs, WFP helps rebuild shattered livelihoods and lives. Its development projects focus on nutrition, especially for mothers and their children. WFP has also been implementing school feeding programs worldwide for over 50 years. Here are three video games that support WFP.
Food Force
In 2011, the World Food Programme collaborated with Konami Digital, a Japanese electronic entertainment company, to create an online game to support the fight against world hunger. Food Force immersed players in the virtual experience of planting, harvesting and distributing food across the world while responding to food emergencies. The game prompted players to logistically solve food shortages and keep countries from experiencing hunger. The money that players have spent through this game has helped fund the World Food Programme's school meals projects in real life, providing meals to 20 million children per year.
PUBG
One of the most popular games of 2017, PlayerUnknown's Battlegrounds (PUBG) had a gaming community of over 3 million players worldwide. With the success of this game, a famous Korean YouTuber, known as The Great Library (GL), created a live-action PUBG video in support of WFP's fight against world hunger.
In PUBG, players search for food and weapons while competing against each other in a last-one-standing battle royale. GL's video replaced the energy drinks and food pickups that people normally find in the game with energy biscuits and bags of rice, the very same that the World Food Programme distributes to the world's hungry. Additionally, rather than battling to be the lone survivor, GL and his opponents had an alternate objective: beat world hunger by sharing a meal with a hungry child via WFP's ShareTheMeal phone app.
Hunger Heroes
In July 2019, YOOZOO games hosted a charity gaming marathon, GTarcade's Hunger Heroes, that invited gamers from across the globe to turn their on-screen efforts into meals for the world's hungry, supporting the World Food Programme in the fight against hunger. The goal was straightforward; the more gamers that played, the more YOOZOO Games donated to WFP. Hours of playing turned into dollars, which YOOZOO Games donated via WFP's ShareTheMeal app. During the week-long event, players received exclusive gameplay features and in-game prizes as a reward for joining and contributing to the cause.
The fact that these video games support the World Food Programme is a positive accomplishment for the gaming community. People can even implement games like PUBG as a positive influence, which supposedly has a negative influence on today's society due to violent gameplay, and are a solid example of how popular entertainment can contribute to spreading awareness of global crises.
– Yael Litenatsky
Photo: Flickr
https://borgenproject.org/wp-content/uploads/logo.jpg
0
0
Kim Thelwell
https://borgenproject.org/wp-content/uploads/logo.jpg
Kim Thelwell
2019-12-14 01:30:38
2019-12-12 15:01:45
Video Games Support the World Food Programme