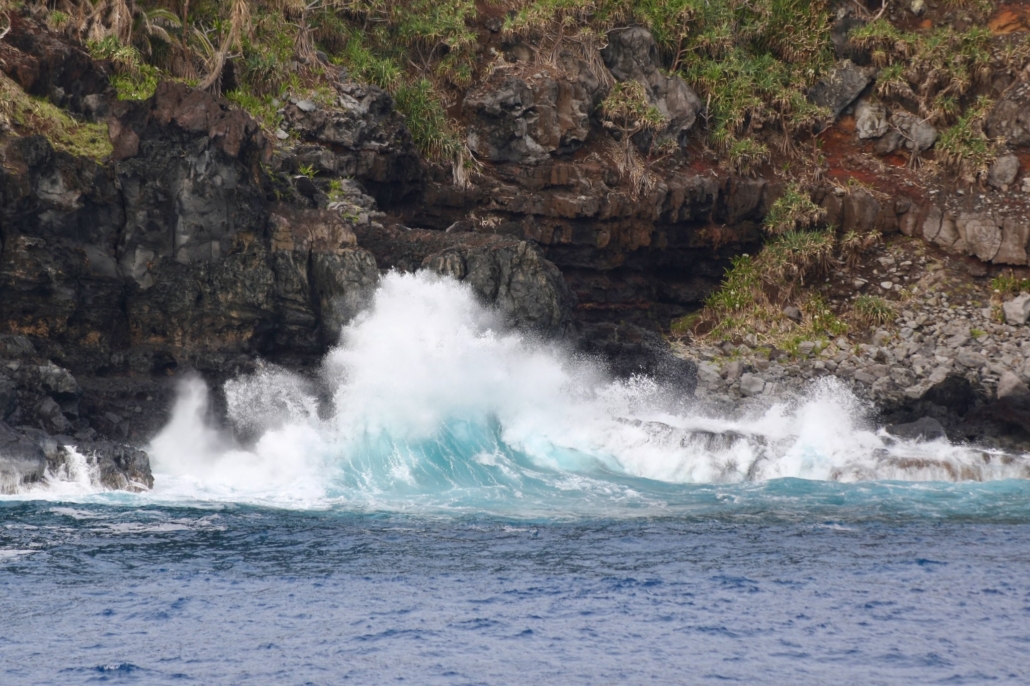 Pitcairn Islands are British Islands in the middle of the Pacific Ocean, 3,000 miles away from anywhere or anyone aside from its 50-or-so inhabitants. Crystal clear blue water surrounds its only settlement, the village of Adamstown, which is free of air pollution, but a lack of space and accessibility makes for tight quarters and close relationships. Here are the top 10 facts about living conditions on the Pitcairn Islands.
Top 10 Facts About Living Conditions in the Pitcairn Islands
While the inhabitants of this tiny volcanic island are not a part of the 10 percent living in extreme poverty today, island life is not always a paradise. Pitcairn Islanders are able to live sustainable lives with the help of British financial aid which sums to over $3 million per year. The islanders boil water to serve all of their needs in copper pots over rose-apple firewood. Among the top 10 facts about living conditions in Pitcairn Islands, it is important to note that although job opportunities are in short supply, the Government of Pitcairn Islands or the Government of Private Enterprises employs most of the working residents in roles such as domestic work and gardening.
Of the 50 islanders, most claim they descended from Fletcher Christian, one of the original settlers that took refuge on the island. However, artifacts and fossil evidence suggest that Polynesians inhabited the island prior to the otherwise-documented European discovery and colonization.
The island's main industry is tourism, as is the case for many small countries in the tropics. Because of its size and population, tourism is somewhat limited. There are roughly 10 cruise ships and several yachts that stop at Pitcairn every year, but some of the passengers are Pitcairners or their family members. Homemade soaps, purple sea urchin jewelry (fetuei) and bone and wood carvings are available to tourists. Islanders harvest their own coffee, cacao and award-winning tropical raw honey. They sell stamps, coins, postcards and other merchandise as well to subsidize their incomes.
The Pitcairn Island Tourism Coordinator explains on its website that "…issues and differences pass as quickly as they arise on Pitcairn – smiles, cheek and laughter generally reign and in the face of adversity we all do what we do best, 'Get off it and get on with it!'" This speaks largely to the culture that shapes the lives of Pitcairn Islanders, especially considering that generations of child abuse had ensued among native inhabitants and most islanders "looked the other way."
Lack of accessibility and quality with regards to medical care is still a prominent issue for the people of Pitcairn. The island is located 32 hours by yacht from Peru in the Northeast and New Zealand in the Southwest.
Habitants of Pitcairn claim that they are not so isolated since technological advances, such as the phone and internet, reached their island in 2006. Now, Pitcairn Islands even has its products available globally via its official government website. Islanders hope that having an internet connection will help raise awareness about the island and what it can offer for tourists.
Since the highest quality education is not available to the children of Adamstown, many children and teens go away to school. Pitcairners value education highly and so instead of homeschooling the children, the majority attend school in New Zealand to ensure a proper education.
Within the top 10 facts about living conditions in Pitcairn Islands are parts of the island's history that are not so fortunate. After the year 2000, trials occurred for multiple men on the island for forced sexual acts against children. The Government of Pitcairn Islands argued that this was the British Government's attempt to depopulate the nearly desolate island, but as one might guess, Britain claimed otherwise. The latest sexual abuse act of Pitcairn occurred in the late 1990s; many changes have taken place since including the implementation of a full child protection system and the stationing of police officials on Pitcairn for additional protection.
Pitcairn Islands once forbid holding hands in public, as well as dancing, drinking alcohol and smoking. Pitcairn has since abolished these laws and even legalized same-sex marriage in 2015. Still, certain behaviors have become uniquely normalized in Pitcairn Island's culture; behaviors larger civilizations would not typically tolerate. Ever on the verge of extinction, a conventionally inappropriate form of survival sexual behavior has ensued between men and young girls on the island for years. This type of enforced "abstinence" indirectly contributes to the generations of secret rape culture and sexual abuse towards children that have taken place on this remote island getaway.
Pitcairn Island has its own prison. With only two square miles to work with, Pitcairners found a way to seek justice for those who have been wronged. Of the top 10 facts about living conditions in Pitcairn Islands, the fact that it has a functioning prison system is impressive considering the population, or lack thereof. The prison offers accommodations for tourists. Pitcairn's prison doubles as lodging for travelers for necessary spatial and efficiency purposes.
Pitcairn Islands faces real challenges, but most are due to a dwindling population as opposed to the extreme levels of poverty that exist elsewhere globally. As long as the island continues to receive financial aid from the British Government at the same rate with respect to inflation, the island should be able to stay afloat financially as long as its inhabitants and future immigrants are able to sustain a population.
– Helen Schwie
Photo: Flickr

https://borgenproject.org/wp-content/uploads/logo.jpg
0
0
Kim Thelwell
https://borgenproject.org/wp-content/uploads/logo.jpg
Kim Thelwell
2019-08-31 01:30:55
2019-12-18 12:34:30
Living Conditions in Pitcairn Islands