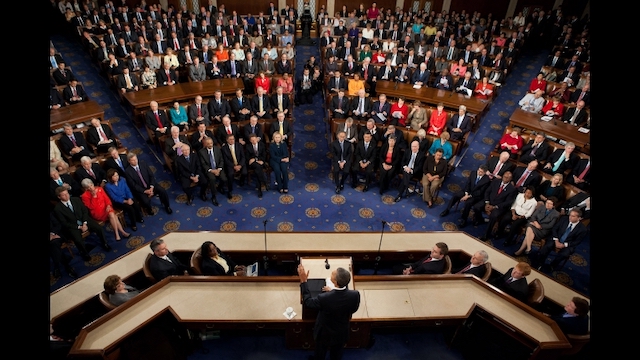 In today's society, most people think it won't make a difference when they are asked to vote or contact Congress. However, this is not the case. Congress is "the People's Branch," meaning that Congress is supposed to be representative of the people. Every single member of Congress is elected into office by their constituents; therefore, they can be elected out as well. So, they pay close attention to the demands of their citizens. They make frequent trips back home to stay in touch with their constituents. The staff of these representatives dedicates a lot of time to reviewing mail from citizens. Members of Congress keep in touch with local officials and attend meetings with their constituents. The nature of this job ensures that mobilizing Congress matters because a congressperson's position is entirely dependent on the will of the people.
The Misconception
Recent data indicates that the reason the majority of people don't vote is that they either don't care or don't think their vote matters. In fact, a 2008 survey showed that 13.4 percent of people were not interested in voting. Socioeconomic status and cultural norms have proven to affect whether people believe mobilizing Congress matters. Some are taught that it is expected that they vote in order to make a difference in the country. Other people, however, believe that "politics is a kind of abstract, dirty business. So, a lot of people come to adulthood with a different understanding of their place in the political system."
Inequalities reinforce themselves throughout every aspect of life. If someone is from a highly affluent community, they are likely to associate with people who believe in voting. This may inspire them to go out and vote. Whereas, those in poorer communities are more apt to believe that their voice doesn't matter. This creates a pattern in these communities. Members from wealthier communities continue to show up to elections, but members from poorer communities are underrepresented. Conversely, residents from affluent areas see their preferences being represented. However, preferences from struggling areas continue to go ignored.
Past Mobilization Victories
Mobilizing Congress matters, and the historical record shows it. The following are two examples of global poverty reduction movements that succeeded thanks to U.S. citizens rallying together to enforce change.
The Global Security Food Act was signed into law by President Obama on July 20, 2016. The law works to make getting food to the world's poor as cost-effectively and efficiently as possible. The Global Security Food Act faced an uphill battle. However, it was the power of

mobilization

that turned this bill into law. Thousands of people wrote letters to their

congressional

officials in support of the bill. More than 270,000 people showed up to the Global Citizen 2015 Earth Day Event. In June 2015, 86,000 citizens signed a petition, and more than 34,000 people called their representatives in support of the bill. These voices were heard. The House of Representatives passed the bill in a majority of 369 to 53.
The Water for the World Act was signed into law by President Obama on December 19, 2014. This law seeks to address the issue of 2.5 million people who do not have access to toilets and more than 750 million people who do not have clean drinking water. The

mobilization

of

Congress

played a key role in this act's passage. Organizations like WaterAid worked tirelessly alongside non-profit and faith-based organizations to get people to lobby

Congress

.

Congress

recognized the efforts of these groups and individuals, which culminated in its unanimous passage in both houses of

Congress

.
Congress

Wants to Hear from its Citizens

Politicians have always been aware of the power a constituent's voice holds. One of America's first Congressmen, Thomas Jefferson, held that "the functionaries of every government have propensities to command at will the liberty and property of their constituents." Jefferson believed that the government functioned only by the will of the people.

Furthermore, it is Congress' job to represent its citizens. Therefore, congressmen need to hear from their constituents to make their preferences known. The conversations congressmen have with their people guide policymaking. Members of Congress also look at letters and e-mails that have personal touches to see what issues citizens are passionate about. Members of Congress want to stay in touch with their people and they are willing to use modern technological innovations to do it.

Mobilizing Congress matters! Congress says it, the historical record indicates it and Congress' job description requires it. However, it is up to the people of the U.S. to take advantage of it.

– Gabriella Gonzalez
Photo: Wikimedia
https://borgenproject.org/wp-content/uploads/logo.jpg
0
0
Kim Thelwell
https://borgenproject.org/wp-content/uploads/logo.jpg
Kim Thelwell
2019-11-21 07:30:53
2020-02-19 17:17:36
Mobilizing Congress Matters