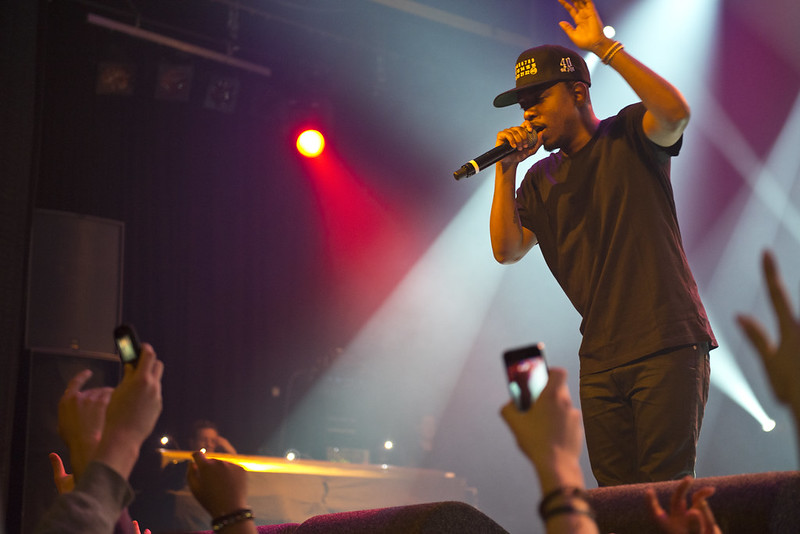 Originating from South Bronx, New York City in the late 1970s, the genre of hip-hop is one of the most popular styles of music in the U.S. Artists frequently rap and sing about political issues such as racism, classism and injustice with beats and melodies that engage a wide variety of people. Hip-hop as an art form is more than just music and consists of four key elements: Deejaying, rapping, graffiti painting and B-boying (a form of self-presentation). With fame and fortune, many hip-hop artists have also added charity to their repertoire. Here are five big-named hip-hop artists fighting poverty.
1. Lil Wayne
In 2010, a 7.0 magnitude earthquake devastated Haiti, killing about 220,000 people and leaving thousands fending for their lives. Lil Wayne joined stars like Justin Bieber, Janet Jackson and more to record "We Are the World 25 For Haiti," a re-record of Michael Jackson's iconic song. Additionally, Lil Wayne has funded programs centered around mentoring youth and has helped rebuild a park in New Orleans after Hurricane Katrina destroyed it.
2. Eminem
In 2011, superstar Eminem released a video asking attendees of the V Festival to donate to Elton John's AIDS Foundation, and he further tweeted his support of the nonprofit during his tour in 2014. Eminem also started the Marshall Mathers Foundation in 2002, a nonprofit dedicated to helping at-risk youth and the disadvantaged in Detroit.
3. Kendrick Lamar
Kendrick Lamar, currently one of the most famous hip-hop artists, has a long line of philanthropic work. In the U.S., Lamar has donated thousands of dollars to the programs for the Compton Unified School District, the very place he grew up. Additionally, in 2014, he went on a five-stop world tour, the proceeds of which went to Habitat for Humanity. In 2016, Lamar headlined the Global Citizen Festival, which helped fight gender inequality and extreme poverty, and provided increased access to education. The artist has also donated thousands to Red Cross.
4. The Game
Hip-hop artist The Game started The Robin Hood Project, an organization that aims to give back to people in need through donations. He came up with the idea after meeting a Nigerian immigrant in Australia who lived with 20 people in a one-bedroom apartment. He has also donated $1 million to Flint, Michigan in 2016 to help their water crisis.
5. Ludacris
In 2013, rapper and hip-hop artist Ludacris donated $50,000 to help victims of Typhoon Haiyan in the Philippines. The natural disaster killed more than 5,000 people and injured many more, and the musician felt compelled to share his wealth with those in need. He has also funded organizations that combat cancer, at-risk youth, AIDS and human trafficking.
Hip-hop artists have a history of rapping about current events, and their efforts of advocacy do not just stop at writing and performing songs. These artists have donated thousands of dollars to different organizations, some of them even going as far as starting their nonprofits, showing that anyone with the power to help can make the world a better place.
– Yashavi Upasani
Photo: Flickr
https://borgenproject.org/wp-content/uploads/logo.jpg
0
0
Naida Jahic
https://borgenproject.org/wp-content/uploads/logo.jpg
Naida Jahic
2022-09-12 07:30:39
2022-09-08 14:42:51
5 Hip-Hop Artists Fighting Poverty