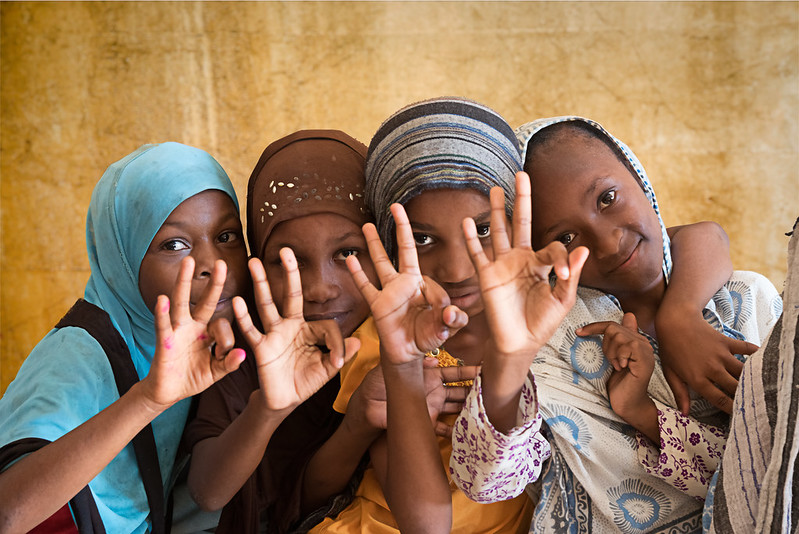 In order to alleviate global poverty, it is imperative to fight for gender equality. The President of the United Nations International Fund for Agricultural Development said, "When you invest in a man, you invest in an individual. When you invest in a woman, you invest in a community." Women all over the world continue to struggle for equality in the workplace. Additionally, women often bear the burden of completing domestic responsibilities and unpaid labor.
Poverty Among Women
Poverty affects women especially. Women do not have the same opportunities as men in receiving a quality education, work and owning property. Thus, their ability to be productive citizens often has severe limits. Many young girls learn to prioritize domestic responsibilities over education. Consequently, women are often illiterate and unable to find employment. This hinders the fight for gender equality and the economic development of a country as well. Moreover, global poverty will prevail until the world achieves gender equality.
Fortunately, many organizations fight for gender equality within their respective countries. Here are seven organizations that strive to empower women and alleviate poverty.
7 Organizations that Fight for Gender Equality
The Korea Women's Associations United: This is an umbrella organization that aims to achieve gender equality, democracy and peaceful reunification in the Korean peninsula by facilitating solidarity and collectivism. It played an important role in establishing the "basic framework for government policies on women, including the creation of the Ministry of Gender Equality and the adoption of a [gender-responsive] budget."
The Akshara Foundation: This Foundation works to improve access to education and enhance social consciousness in India by providing scholarships and capacity-building workshops to disadvantaged young women. Its main objective is to break the cycle of gender equality and poverty. Additionally, its Youth for Change program teaches young men and women the importance of gender equality for all.
The Women for Peace & Gender Equality Initiative: This organization fights for gender equality by empowering young women in Nigeria via a uniform platform of advocacy. The platform resolves social issues and eradicates inequalities at grass root levels for policy-level changes. Furthermore, it provides skill and leadership training for adolescent boys and girls. Additionally, the Women for Peace & Gender Equality Initiative conducts research on gender-based violence.
The Foundation for Studies and Research on Women: This Argentina-based Foundation has developed programs, projects and other activities concerning political participation, leadership, teenage pregnancy, violence against women and comprehensive sex education. The Foundation for Studies and Research on Women partners with local municipalities, universities and other NGOs to promote and teach its research through its extensive programs.
The Pratthanadee Foundation: This Foundation provides mentoring and career guidance in Thailand. It successfully reaches over 3,000 undereducated and economically underprivileged women and girls in central Bangkok and rural Ubon Ratchathani each year. The Pratthanadee Foundation aims to build confidence in young women from low-income regions across Thailand. Additionally, the organization recently launched a new program to teach young women how to create and act upon their future aspirations.
The Network of Young People for Gender Equality: This Portuguese nonprofit fights for gender equality and promotes women's rights through informational activities, education, lobbying and research. Furthermore, this organization falls under the Support, Advanced Learning and Training Opportunities for Youth (SALTO-YOUTH). It is also a part of the European Commission's Training Strategy.
Voices Against Violence: This organization is an informal learning program for boys and girls in Australia. The United Nations and the World Association of Girls Guides and Girl Scouts developed this program. Additionally, the initiative works to help young people understand violence, abuse and relationships. Voices Against Violence works in Australia under Girl Guides Australia to empower young women to be confident and responsible community members.
Looking Ahead
These seven organizations strive to empower women, fight for gender equality and improve the economic development of countries. Providing girls and women with tools to succeed will improve work productivity and decrease education gaps and gender-based violence.
– Marielle Marlys
Photo: Flickr
https://borgenproject.org/wp-content/uploads/logo.jpg
0
0
Jennifer Philipp
https://borgenproject.org/wp-content/uploads/logo.jpg
Jennifer Philipp
2021-03-14 07:30:50
2021-03-10 08:03:08
7 Organizations that Fight for Gender Equality