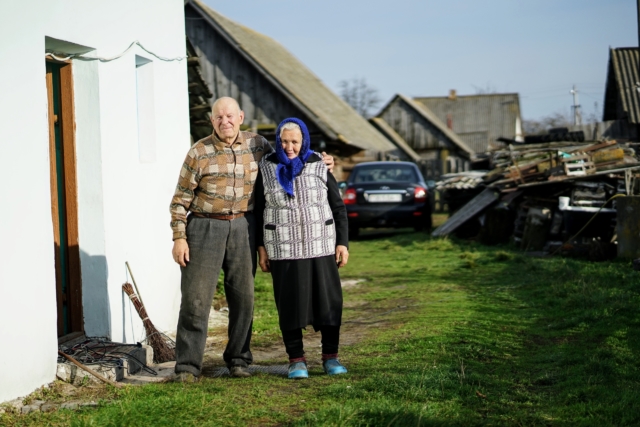 As it spends around $5 billion yearly on pensions, Belarus, a landlocked country in Eastern Europe, has seen a significant reduction in elderly poverty in the past two decades. Experts estimate at least a 25% reduction in elderly poverty in Belarus since 2002. Pension programs in Belarus contribute to lower rates of elderly poverty in the country.
Pension Programs in Belarus
Belarus has various social pension programs, including veteran and survivor pensions. However, the program with the most recipients is the old-age pension. The direct transfer of wealth through the old-age pension began in 1990, with men 60 and older and women 55 and older becoming eligible for pensions. The average pension is $150 per month. If the elder served in a war, has a disability, has more than five children or earned an above-average income, the elder must meet fewer qualifying conditions, but will still receive no more than around $300 a month.
In 2019, 5% of the Belarusian population lived under the poverty line. Elders, or people 50 and older, represent 20% of Belarusians and are roughly 3% less likely to fall into poverty than the general population. Elders remain vulnerable to falling into poverty, and many continue working past retirement age. Nonetheless, Belarus has achieved overall success in combating elderly poverty in recent decades.
Economic Growth Despite the Financial Crisis of 2009
During the years leading up to the 2009 financial crisis, Belarus began outperforming the Europe and Central Asia (ECA) region in terms of the $5/day poverty metric. In 2001, Belarus's $5/day poverty rate was roughly the same as the ECA average. However, by 2009, Belarus had a significantly lower $5/day poverty rate than the ECA average.
Furthermore, between 2006 and 2011, Belarus's rate of growth of expenditures in the bottom 40% of the population was 9% per year, the highest rate in Europe. Most European countries registered negative expenditure for the bottom 40% of incomes as they were recovering from the financial crisis. Belarus' superior economic growth resulted largely from favorable energy pricing from its neighbor Russia and the resulting strong trade relations between the two countries.
Strong, reliable economic growth led to the expansion of sectors such as manufacturing and agriculture and enabled high levels of employment. Manufacturing and agriculture exports increased by 85% and 90% respectively from 2001 to 2008, with average wages increasing 10%. Therefore, the state budget grew and the funds set aside for pensions grew as well. Growing sectors offered increased employment opportunities for capable elders. As pensions and employment rose, elderly poverty dropped.
Growth in Both Urban and Rural Areas
From 2003 to 2008, the majority of elderly poverty reduction in Belarus occurred in urban areas such as the capital city, Minsk. However, from 2008 to 2015, the greatest change occurred in rural areas, which saw a 75% reduction in poverty between 2003 and 2014 while poverty decreased by 54% in cities.
Rising Demand for Pensions
With the country's economy on a positive trajectory for more than two decades and the poverty rate falling, the average elder in Belarus receives a $150 monthly pension. In addition, increased exports spurred growth in agriculture and manufacturing, which provided job opportunities for elders seeking to increase their income during retirement. While the country is currently recovering from the 2014 recession, strong growth must persist in order to maintain low rates of elderly poverty as Belarus' population is aging and the demand for pensions will continue to rise.
– Max Sidorovitch
Photo: Unsplash
https://borgenproject.org/wp-content/uploads/logo.jpg
0
0
Jennifer Philipp
https://borgenproject.org/wp-content/uploads/logo.jpg
Jennifer Philipp
2021-08-11 01:30:32
2021-08-11 13:20:08
Tackling Elderly Poverty in Belarus through Pensions