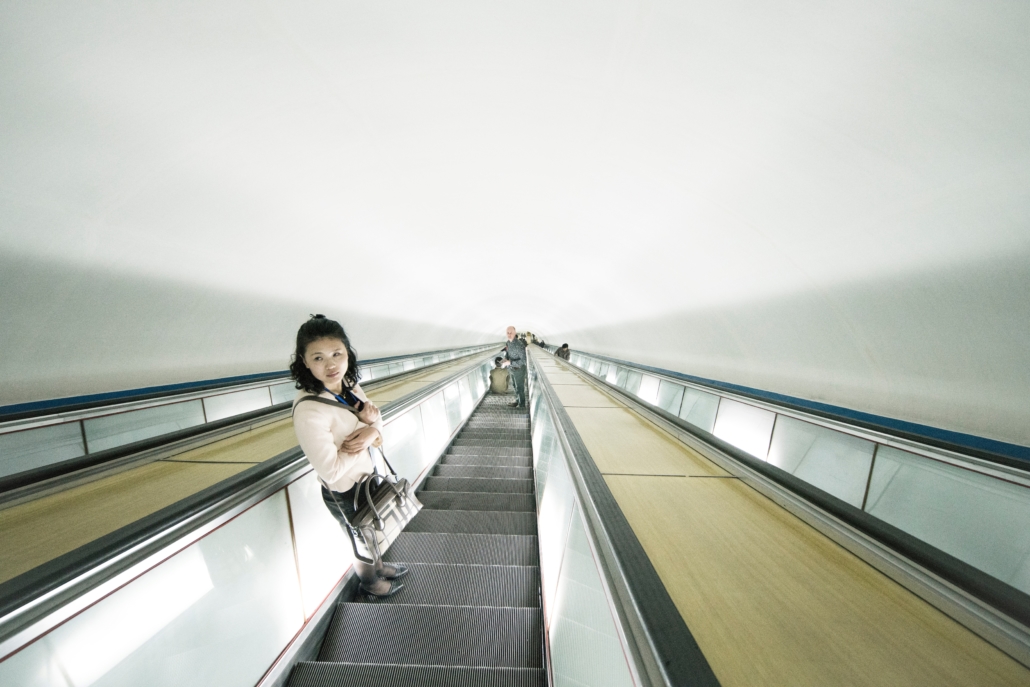 Women's rights is a global issue that never fails to persist. Gender equality is not something that countries can easily gain and even the most progressive governments cannot always ensure fair treatment. Many know North Korea as one of the most repressed countries in the world, with the United Nations Commission of Inquiry having determined that it systematically and egregiously violated human rights in 2014. The investigation found that the State was guilty of torture, arbitrary arrest, enforced disappearances and systemically denying basic human rights and fundamental freedoms. Many of these countless violations occurred at prison camps or detention centers with North Korean women as the most common victim. Here is some information about women's rights in North Korea.
The Situation
While the State established a Women's Rights Act in 2010 in response to international scrutiny, as a politically isolated country, the implementation of such policies is doubtful. Investigations by the UN COI proved not only that North Korea had not implemented the policies, but that circumstances might have even become aggravated in recent years.
A report from the Citizens Alliance of North Korean Human Rights determined there were no practical changes in terms of women's access to labor, wages, social safety, medical care or education. Many of these resources remain restricted to those who cannot pay fees, making typical things such as childcare or higher education only available to women employed by the State. Even when employed, women often experienced intense discrimination in the workplace and had to quit in favor of providing for their families.
The Prevalence of Sexual Violence
Patriarchal culture exists in North Korea socially and politically. Female dominated trades experience heavy restrictions and are vulnerable to incessant fees. It is very difficult for women to make an independent income, and many are often completely dependent on their husbands or families. Employed women are often subject to sexual violence by their male coworkers or employers, and do not receive protection from the State. Circumstances are even direr in detention facilities and prisons, where sexual assault is a common practice. Guards, police agents and fellow inmates often force women in these facilities into submission. When assaulted, victims also frequently receive the blame for the violence enacted upon them.
The reality of women's rights in North Korea does not correspond to the country's policy efforts at gender equality. The DPRK 1946 Law on Sex Equality is one of the earliest examples of a comprehensive gender equality law, yet North Korean women have consistently struggled to maintain independence throughout their country's history.
A legal analysis of the 2010 North Korean Women's Rights Act shows that the State does not have true determination to enforce gender equality. The language of the document itself is far too vague to ensure the implementation of policy. It fails to define gender equality or the current issues plaguing women in North Korea and focuses on formal equality rather than anything of substance. The document has no clear statements on the prohibition of sexual harassment, reliable access to healthcare, rights to abortion, equal rights to participate in non-government organizations or the removal of gender stereotypes in education and media. Without clear policy, it is challenging to ensure women's rights in North Korea.
Solutions
There are no specific organizations solely advocating for the betterment of women's rights in North Korea, but awareness alone can lead to change. Political isolation has enabled North Korea to ignore matters of equality, but supporting the stories of its women prevents the erasing of the problem. Following the investigations by human rights organizations, such as the Citizens Alliance for North Korean Human Rights, is a good way to ensure the implementation of policy and the recognition of the current issues that affect North Korean women.
Another good organization to support is Liberty in North Korea (LiNK). Reports in 2017 determined that more than 1,000 North Koreans defect every year. The experience of trying to leave the State can be highly traumatic for female defectors, and their experience of others smuggling them across borders presents many safety issues. North Korean women trying to defect often end up in detention centers or fail to find safe refuge. LiNK not only provides support for refugee rescue and resettlement but is also actively working to change the narrative of North Korea. By drawing focus away from the government, which dominates the country's image, LiNK works to bring attention to the experiences of North Korea's people.
One must encourage change by uplifting the voices of North Korean women and actively listening to their stories. Once that happens, women's rights in North Korea can improve.
– Ida Casmier
Photo: Unsplash
https://borgenproject.org/wp-content/uploads/logo.jpg
0
0
Jennifer Philipp
https://borgenproject.org/wp-content/uploads/logo.jpg
Jennifer Philipp
2020-10-23 21:48:46
2020-10-23 21:48:46
The Reality of Women's Rights in North Korea