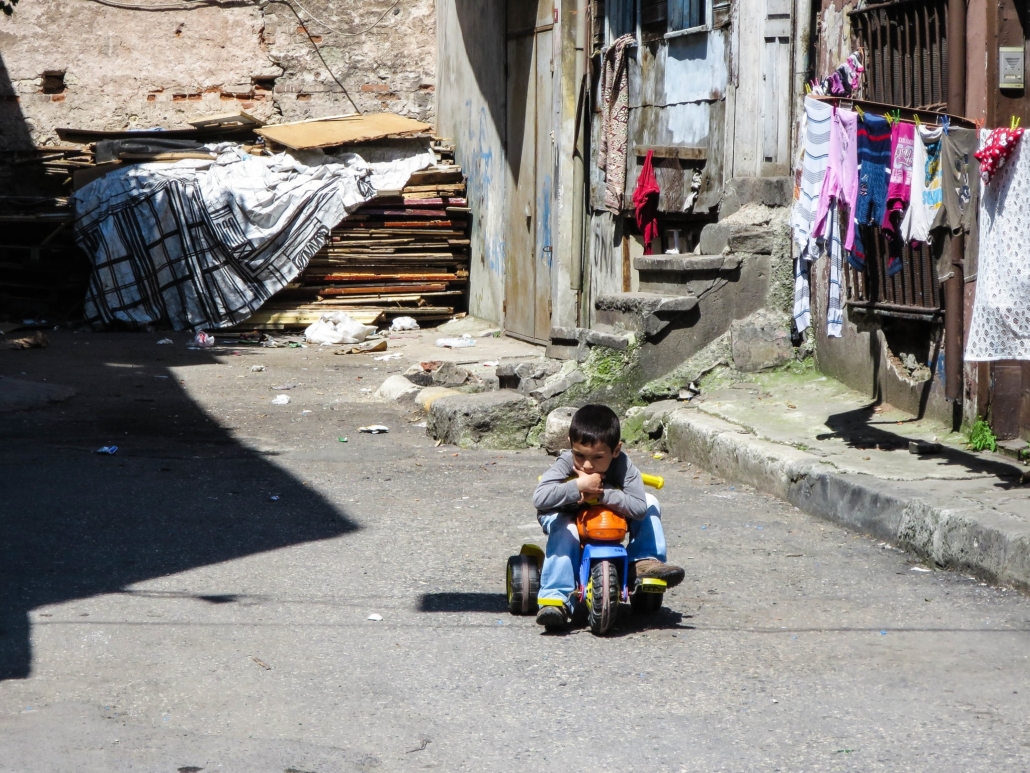 With an increased Human Development Index (HDI) of 0.806 from 0.655 in the last decade, Turkey's overall development has significantly increased, namely with a hike in life expectancy and education. While the execution of specific long-term policies (Development Programme for Women and Conditional Education Assistance) constantly addresses issues such as gender inequality and education, the refugee crisis and the disruption that COVID-19 has caused remain more pressing matters. Nevertheless, as all of these existing and new issues pile up, the initiative to alleviate poverty in Turkey has currently slowed down.
The Long-term Causes of Poverty in Turkey
Education: The proportion of poor people with limited or no education at all is significant. In fact, a study from 2007 indicated that 26.9% were illiterate, 22.6% had basic reading and writing skills and 42.4% were primary school graduates. These facts might suggest that a lack of education contributes to poverty due to the inability to work in higher-paying jobs. In order to encourage education, Turkey circulated free textbooks and transportation. Additionally, the FAITH project, which the Turkish government implemented, made education compulsory for all citizens for the initial 12 years. Along with the increase in the number of universities from 93 to 107 by 2013, the total gross enrollment increased to 81.6%. While the Turkish education system is still not able to compete with the European Union's standards, it is definitely becoming more efficient.
Household Make-up: The mean household size tends to increase in poorer households, as nearly six out of 10 households have more than four members. Meanwhile, 45.6% of the poorest women in Turkey are housewives. As the number of people in households increases, the burden often falls on men to fulfill the basic needs of the entire family.
External Immigration and Refugees: Around 4.1 million immigrants from Iran, Iraq, Bosnia and Syria have strained Turkey's resources. Legal immigrants receive access to education, health care and social security under Turkish legislation, namely the Law on Foreigners and International Protection and Temporary Protection Regulation. Furthermore, the demand for housing has driven up its price, pushing more and more people into poverty. Turkey has pledged nearly $35 billion to manage the flow of immigrants, which is inadequate because of the number of illegal immigrants also occupying Turkish territory. The rise in population, due to how drastic it is, has left more people confined to the poverty trap prevalent in the nation.
Turkey's Measures to Reduce Poverty
The severity of poverty in Turkey has instigated the introduction and implementation of various policies such as the following:
The Country Partnership Framework (CPF): CPF is an agreement between Turkey and the World Bank with hopes of achieving growth, inclusion and sustainability under the 11th National Development Program. The General Assembly of Parliament of Turkey has implemented this as part of the 10th Development Plan.
The World Bank Group (WBG): The World Bank is partnering with the Facility for Refugees in Turkey (FRiT) to help reduce economic disruption due to the influx of refugees in Turkey by implementing programs with regard to education, employment and social support. For example, FriT, along with UNHCR, has pledged €23.929.195 to allow access to protection and services for refugees and asylum seekers in Turkey.
Trust Funds in Addition to FRiT
The Clean Technology Fund (CTF): CTF  has granted $390 million to support wind power and encourage the private sector to invest in renewable and efficient energy.
EU Instrument for Pre-Accession Assistance (IPA): IPA funds are providing €3533 million to Turkey. The most important goal of IPA is to improve public administration and financial governance.
Global Environmental Facility (GEF): GEF funds are financing $387,138,238 to focus on environmental issues and the maintainance of biodiversity.
How COVID-19 Could Affect Turkey's Ability to Address Poverty
The unexpected spread of COVID-19 has recently strained the world economy, including Turkey's ability to implement and administer the necessary schemes to alleviate poverty. In fact, the bilateral trade between China and Turkey is as low as 1.1%. Coupled with the loss of tax collection from affected industries (including textiles and garments) and restricted travel abroad, this has led to an increase in national debt and left the private sector enduring heavy losses. Therefore, the government's ability to address poverty has diminished.
– Mridula Divakar
Photo: Flickr
https://borgenproject.org/wp-content/uploads/logo.jpg
0
0
Amy
https://borgenproject.org/wp-content/uploads/logo.jpg
Amy
2020-04-22 06:30:23
2022-04-07 09:29:13
The Status of Poverty in Turkey