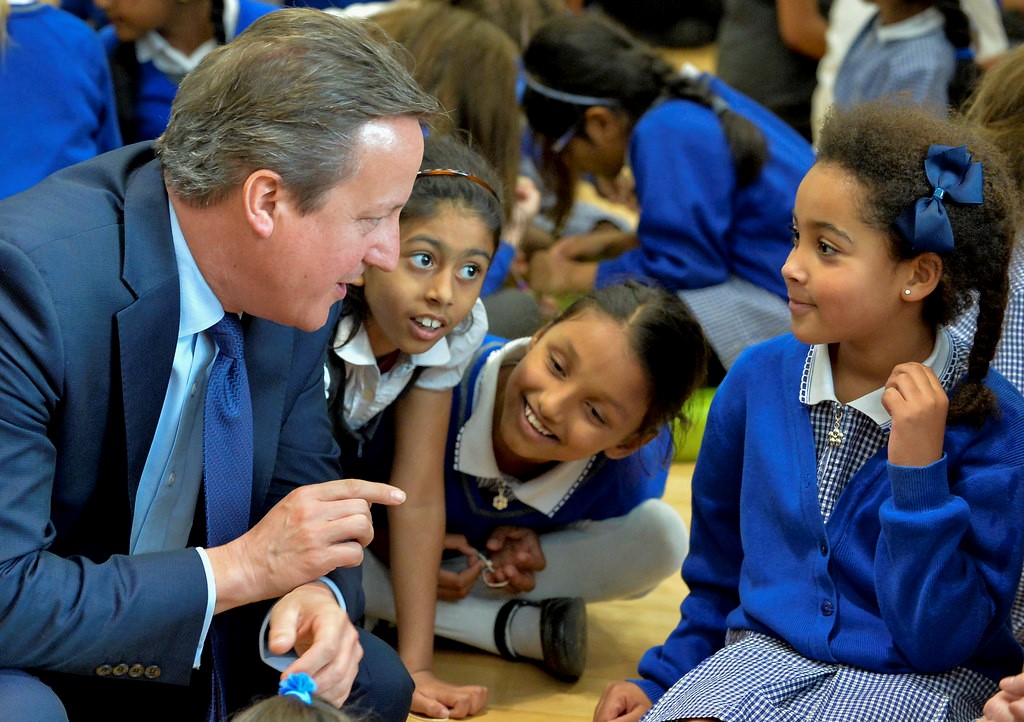 When thinking about education in the United Kingdom, it is almost impossible not to consider Oxford and Cambridge. These two-century-old bastions of higher education in England garner recognition throughout the world and lend themselves to an image of British superiority in education. Rightfully so, they sit atop the education system but facilitate the overlooking of the rest of it. When looking further down the hierarchy, imperfections emerge, bordering on a crisis. Despite its image of a wealthy, developed nation, 4.5 million children live below the poverty line, comprising 33 percent of the country's demographic. With such a substantial proportion of students struggling to feed and clothe themselves, poverty takes a profound toll on British education. Here are eight facts about education in the United Kingdom that illustrate the crisis.
 

8 Facts About Education in the United Kingdom
Poverty and Education: As a testament to how staggeringly poverty affects the classroom, 87 percent of teachers and other staff claim that it has a significant impact on learning, according to a survey that the National Education Union and Child Poverty Action Group conducted. Six out of 10 respondents in this survey said that the situation had worsened since 2015. Surveys such as these demonstrate the shift in focus from children's learning and development to their fundamental well being.
Food Banks: To combat this growing issue, many schools in the U.K. host food banks to feed students and their families. About 8 percent of schools operate a food bank on-site, according to the National Governance Association's survey. In addition to basic food services, many schools feel the need to provide general welfare as well, including emergency loans for parents.
Teachers Provide Care: Teachers themselves bear much of this burden, often balancing their duty to educate with an instinct to care by providing foods such as cereal to students in the middle of lessons. Additionally, some go to the lengths of washing clothes for their pupils and ensuring they have food during holidays. The most compassionate educators dip into their own bank accounts to buy supplies and clothes for the kids that need it most. The CfBT Education Trust started in 1968 as the Center for British Teachers and became a charity in 1976. It generally researches and supports the education sector, often in service of teachers to alleviate these issues.
Attempt to Garner Funding: With funding strapped already, schools worry about their ability to accommodate disadvantaged pupils. Seventy-eight percent of school governors reported a general failure to meet needs due to inadequate funds and 61 percent said that they could not extend support to disadvantaged students. Compelled to help these children, many lobby for additional funding that they doubt will come.
Sure Start Centers: Record unemployment, stagnant wages and high inflation place low-income parents in a precarious situation, sometimes choosing between sending sick kids to school and losing a day's pay to stay at home with them. In 2010, 3,500 Sure Start centers operated throughout the U.K. to mitigate some of the daycare and other early childhood necessities for parents who needed them. Since then, however, 1,000 have closed or have severely restricted services.
Challenges for Students: While parents and teachers face hardships due to the poverty crisis, children ultimately suffer the most. Students ashamed of their lack of supplies or new clothes skip school more frequently out of fear of bullying. This exacerbates their already tired, hungry, angry and confused mindset. Their poverty affects their learning at home just as much as at school, where crowded, noisy homes make homework and regular sleep exceedingly difficult. On top of that, their lack of resources shows more dramatically than at school. Computers, textbooks and other supplies become inaccessible in families that do not work or work hard but can barely afford the basics.
Children's Mental Health: Due to all of this, low-income children often feel that they fall behind wealthy classmates, and may develop mental health issues as a result. In the short term, one in four feels anxious or worried about their family's financial situation. In the long term, these children have more than two times the chance of developing more permanent mental health conditions. The Sutton Trust encourages social mobility through education by focusing on efforts to combat educational inequality.
Charities: In addition to those aforementioned, numerous charities combat these conditions. The Nuffield Foundation strives to benefit social welfare through funding education, science and social science research projects. Nesta, formerly the National Endowment for Science, Technology and the Arts, originated in 1998 to promote innovation in the U.K. by running practical programs, conducting research and supporting partnerships. The Education Endowment Foundation champions a dedication to the insurance that children from all kinds of backgrounds have access to education, fulfilling their potentials and applying their talents. Lastly, the Wellcome Trust funds biomedical research as well as promoting the public understanding of science.
These eight facts about education in the United Kingdom do not cast a particularly optimistic light, although there are several efforts to improve circumstances. Though the U.K. faces an exceedingly uphill task to address poverty and education in Britain, the charities named in this article do excellent work to assist as many children as they can. While their work is important and provides desperately needed support, ultimately the government's funding cuts impede systematic progress. The good news is that many candidates across the U.K. recognize the need for more education funding and have promised it ahead of the upcoming December 2019 election.
– Alex Myers
Photo: Flickr

https://borgenproject.org/wp-content/uploads/logo.jpg
0
0
Jennifer Philipp
https://borgenproject.org/wp-content/uploads/logo.jpg
Jennifer Philipp
2019-11-26 01:30:10
2020-01-18 13:00:24
8 Facts about Education in the United Kingdom