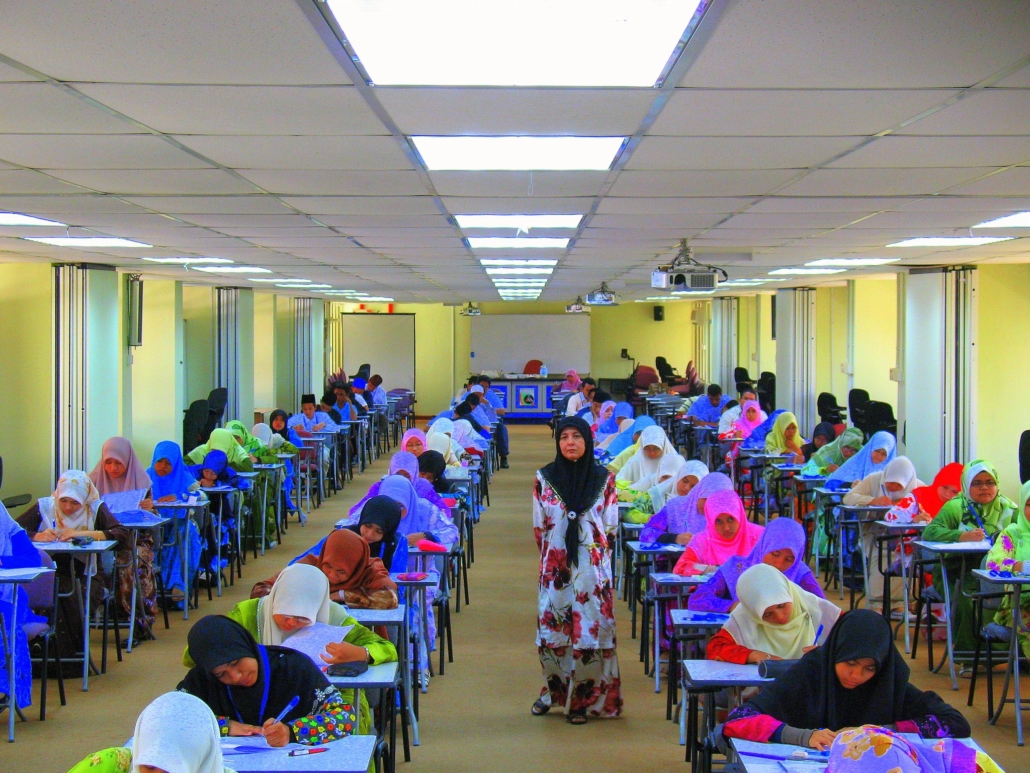 Populations of people who suffer from mental illness exist in every country in the world. Some countries, like Malaysia, have a more prominent number of mental illness cases than others, having an equal ratio of one in five cases in comparison to the United States. Malaysian Medics International (MMI) pointed out that Malaysia has a national average of 1.27 psychiatrists per 100,000 people, a stark contrast to the World Health Organization's (WHO) recommendation for a ratio of one psychiatrist per 10,000 people. Here is some information about mental health in Malaysia and efforts to treat it.
About Mental Illness in Malaysia
Mental illness can have a large variety of causes. Moreover, pre-existing circumstances such as poverty can make cases of mental illness worse. Such cases tend to make it difficult for patients to maintain a steady lifestyle due to mental health symptoms that make full functionality difficult. The poverty that is already prominent often means that a support system is not present to give the patients the time they need to recover. In 2020, the police reported that 25% of recent suicides related to pressures of debt.
Stigma exists in Malaysia regarding mental health. Some Malaysians perceive mental illness as a natural phenomenon or a kind of divine punishment; this viewpoint often exists within families who have more religious inclinations. Many cases see these families attempting to 'purge' such conditions through spiritual means that have not always received medical approval and may not have positive effects.
Mental Health Among Youth
Prior to 2014-2015, few investigations into the statistics of mental health of the youth of Malaysia occurred. With the inclusion of mental health in the National Health Morbidity survey, the country is now taking the numbers more seriously and believes it should observe mental health numbers in order to preserve future generations.
In 2015, the National Health Morbidity Survey stated that mental health illnesses and conditions were likely to become the second most prominent illness after heart disease in Malaysia by 2020. In 2017, the National Health Morbidity Survey showed that one in five adolescents has depression while two in five have anxiety. At that time, 11.2% reported suicidal tendencies or intentions, and 10.1% reported that they have attempted suicide. Now in 2021, that statistic has increased since the start of the COVID-19 pandemic, which has caused an increasing report of cases of mental health problems. Worldwide, the increase of those who suffer from mental illness has risen by an estimated 10 million.
Treatment for Mental Health Issues
Not everyone has access to treatment. Some are unable to afford it and certain areas lack proper clinics. Even in cases where there are professionals who can help, it can be difficult to make a consistent appointment. The WHO revealed statistics that showed that the ratio of psychiatrists to patients is 1:200,000 in Malaysia. On the chance that a person would be able to get a consultation, the aid they need may not always be available or open to them.
The Mental Illness and Support Association (MIASA)
There are organizations that are already working to offer as much support as possible for those who may not have access to resources like therapy or medication. Beginning in 2017, the Mental Illness And Support Association (MIASA) made it its mission to promote awareness on the importance of mental health in Malaysia. Its charities and services seek to provide aid for patients and caregivers alike. It offers a holistic solution by also encouraging spirituality alongside medical treatment, which is to give patients empowerment and autonomy.
The Malaysian Communications and Multimedia Commission (MCMC)
Certain companies are also working to make it easier for those with mental illnesses to reach out if there are no professionals available to them. In August 2019, the Malaysian Communications and Multimedia Commission (MCMC) worked with eight phone operation companies in order to waive call charges for people making calls to the Befrienders helpline, which is a mental health helpline that provides services such as counseling and emotional support over the phone. With the right aid, it is working to ensure that anyone can get the support they need for a healthy, functioning lifestyle.
It is the hope of the Malaysian government that with greater advocacy, the rise of mental illness in the growing youth will level out. The medical studies that have made this rise clear have helped to erase doubts about the prominence of mental illness and prove the need for treatment for mental health in Malaysia. In order to preserve future generations, the country will continue to take measures in order to give patients the support they need to live functioning and healthy lifestyles.
– Seren Dere
Photo: Flickr
https://borgenproject.org/wp-content/uploads/logo.jpg
0
0
Jennifer Philipp
https://borgenproject.org/wp-content/uploads/logo.jpg
Jennifer Philipp
2021-02-18 14:16:42
2021-02-18 14:16:42
Examining Mental Health in Malaysia