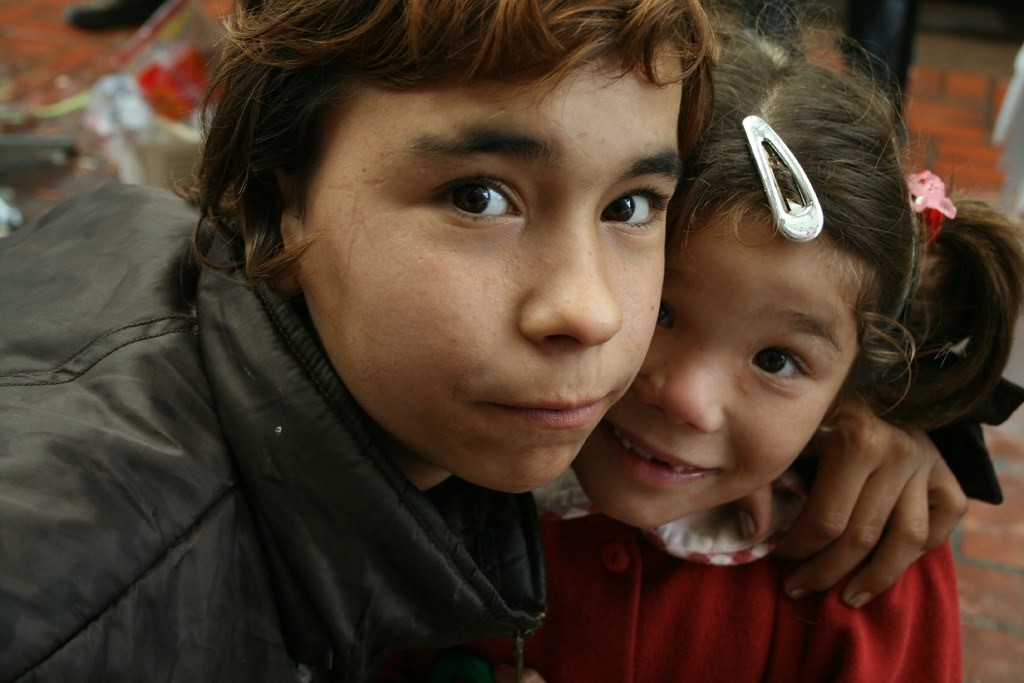 Education levels have been improving in the Balkan country of Serbia since the early 2000s and especially since Serbia's partnership with Switzerland. It is evident that Serbia's work with other European countries and its attempt to bridge the gap between the rich and poor are doing wonders for Serbia's education system. Here are eight facts about education in Serbia that highlight the progress of its education.
8 Facts About Education in Serbia
Serbia is fighting an uphill battle due to the fact that 25 percent of its population lives at the poverty line, with the Roma people making up two percent of the Balkan national population. Laws for the 2018 education system should help temper this issue, which includes the implementation of procedures regarding the handling of discriminatory behavior and insulting reputation that affects honor and dignity. These should help put an end against any form of discrimination. The second most important law for this trend is the Bylaw on additional education, health and social support for children, pupils and adults. This Bylaw made it so that the education system would include less fortunate children in lower standings of society with the right to use of resources and individual assistance.
Serbia has made great progress in increasing the successful outcomes of its education system since the mid-2010s. The fact that the Harmonized Learning Outcomes (averaged over all subjects and grades) have shown a 63 point increase from a meager 458 in 2003 to 2015 reinforces this. This is due to an attempt to bridge the social gap between the poor and wealthy which has also lead to an increased interest in education after high school. This is due mostly to the laws mentioned in point one, which led to increased spending on education.
Other European countries, like Switzerland, have been integral to helping Serbia reform its education since 2012. The Swiss displayed to Serbia how to provide more inclusive education for those less fortunate. Switzerland also provided agents to show the leaders of the Serbian education system how to properly analyze schooling data to better reform the system.
The Red Cross has provided humanitarian aid that has targeted families in need of food, hygiene and social inclusion to allow children the basic opportunity of enjoying and learning in the schools they are in. In contrast, UNICEF has focused on school programs to allocate funds to allow students to be more involved in extracurricular activities.
The Joint Programme on Roma and Marginalized Groups Inclusion is also taking steps to make sure the Roma children are able to catch up within Serbia's school system. One of these steps is to make education more affordable for those who require a secondary education so that the system includes more of the population. This is important since the jobless rate for the Roma is over 60 percent, which is exacerbated by the fact that over half the Roma people do not get an education.
Serbia can collect much of its education system's data partly because it has become the 31st member of the European Agency for Special Needs and Inclusive Education. This organization of 31 member states works and collaborates to improve Europe's education system to make it more inclusive for everyone. Through the use of technical support, this agency supports Serbia by better organizing data so that the Balkan Nation's Education Organizer can use it. This, in turn, has allowed for better use of evidence-based information to solve critical issues in Serbia.
Serbia has also addressed its plans to fix the large success gap between the wealthy and poor, with the latter only having an upper secondary education success rate of 45 percent. Although this number may seem low, it is an improvement of 22 percent since 2011. The reason for this is affordability as higher forms of education can be too expensive for most families in Serbia. The Inclusivity Act mentioned above should help change this, which works to bring the wealthy or discriminated these higher levels of education.
In 2018, Serbia implemented a program that included a financial education program to help pave the way for greater minds to lead the country's economy. This is a law that seeks to help students have a better grasp of the business world, how to better find jobs and create them, as well as how to better create teachers who can impart this knowledge on the student body. It should start sometime in the later part of 2019.
These eight facts about education in Serbia show that while Serbia has issues, the country has greatly improved its education system, and will continue to do so at the apparent rate it has set themselves. So long as Serbia is open to accepting outside help and to work to bridge the gap between the wealthy and the poor, the number of people that will benefit from its system will only grow. These eight facts about education in Serbia will hopefully serve as something Serbia can expand upon in the future.
– Collin Williams
Photo: Flickr

https://borgenproject.org/wp-content/uploads/logo.jpg
0
0
Kim Thelwell
https://borgenproject.org/wp-content/uploads/logo.jpg
Kim Thelwell
2019-08-24 01:30:03
2019-12-16 13:45:51
8 Facts About Education in Serbia