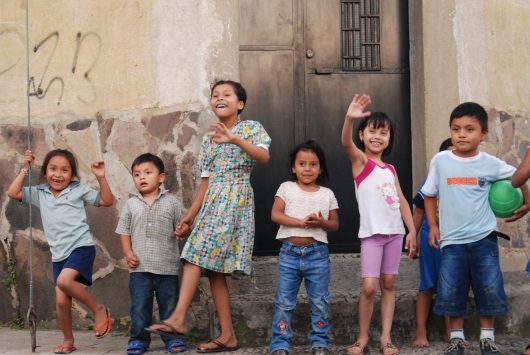 A Senate Foreign Relations Committee hearing took place on April 19 regarding the Alliance for Prosperity Plan. The five-year initiative for economic development in Central America is the result of a joint partnership between El Salvador, Guatemala, Honduras, and the United States. The partnership intends to address the issues of poverty and violence that lead to the flight of migrants to the U.S.
One of the panel members, Elizabeth Hogan of the Latin America And Caribbean Bureau at the U.S. Agency for International Development, stated,"As you know, social development and economic growth in Central America have been stymied by a dramatic rise in crime and violence — particularly in the Northern Triangle countries of El Salvador, Guatemala and Honduras."
According to a roadmap provided by the three countries, the approach will focus on revitalizing the Central American economy by stimulating growth, improving public safety and enhancing social and legal institutions to increase trust in the state.
Major steps to implement the economic strategy include attracting private investment, modernizing infrastructure projects, as well as  promoting the textile, tourism and agricultural industries. Anti-violence measures include strengthening security, promoting social programs and creating transparent public institutions.
The United States Congress required that 25 percent of assistance to the governments of El Salvador, Guatemala and Honduras be withheld until the U.S. Secretary of State certifies that each government is taking effective steps to combat human trafficking and provide development services for its citizens.
On the part of the United States, the White House has pledged to expand access to the U.S. Refugee Admissions Program for "vulnerable individuals and families" from El Salvador, Guatemala and Honduras. The Obama Administration is aiming to provide a safer and legal alternative to the dangerous journeys Central Americans are taking at the hands of human smugglers.
Additionally, Mercedes Garcia, a research associate at the Council on Hemispheric Affairs, warns that to avoid long-term issues, aid must remain focused on empowering citizens rather than creating "precarious employment opportunities, like those offered to unskilled workers by most foreign corporations."
With continuous monitoring and communication, leaders are hopeful that this alliance can boost economic development in Central America and improve U.S. relations with its neighbors. President Juan Hernandez of Honduras said at a meeting of the Inter-American Development Bank,"A peaceful Central America, with opportunities for its people, with justice and security, will be of great benefit not only for our citizens but also for the United States and other peoples of the world."
– Taylor Resteghini
Photo: Flickr
https://borgenproject.org/wp-content/uploads/logo.jpg
0
0
Borgen Project
https://borgenproject.org/wp-content/uploads/logo.jpg
Borgen Project
2016-05-29 01:30:42
2020-06-19 16:37:57
Partnership and Economic Development in Central America