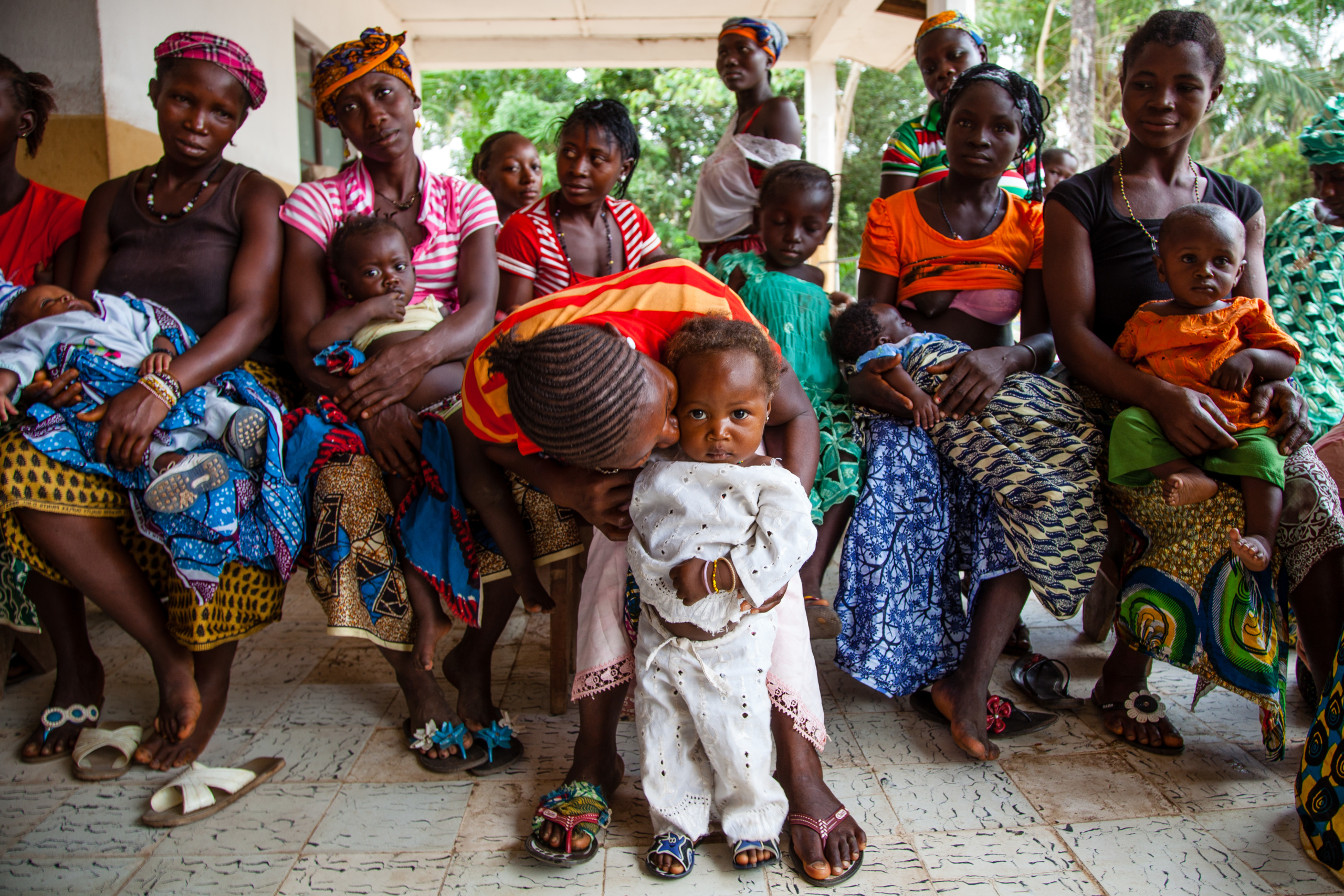 Many different factors undermine women's public health issues and political power in West Africa. Many of these factors, such as
gender inequality
, weak economic capacity and gender-based violence disproportionately affect women in the region more than men. Gender-based social stratifications have resulted in a disparity in the benefits women receive when compared to their male counterparts, and this undermines their social status and power as well. Here is more information concerning women's issues in West Africa.
Women's Issues in West Africa
While certain factors do continue to impede upon the growth of women's social status in the region, the region has made some small steps regarding women's roles in society. The West African countries of Sierra Leone, Cabo Verde, Mauritania, Ghana, Gambia, Guinea-Bissau, Burkina Faso and Senegal have recently been able to close the gender gap in primary school enrollment, making early childhood education more accessible to young girls within the region. Senegal has made even more progress in terms of women's rights with increased representation in its parliament. The number of female parliament members has almost doubled in the past few years, which is a particularly good start in giving more political power to women in the West African region. Women's equal political participation still remains a challenge in the majority of these countries, but following in the steps of Senegal could make for increased inclusion of women in politics throughout the region. Even though such changes will take time, the progress that Senegal has made has provided women with more representation for the time being.
Women's Issues in the Workplace
Women in West Africa face issues in the workforce within the region as well. Struggles with infrastructure and fully-functional public services in the region push women into more domestic and care work. In the West African region, women spend approximately six times more than men on unpaid care work, which typically involves household tasks and caring for children and the elderly. This disparity leads to economic and social issues for women in West Africa. Since their work is unpaid, they often have little to no economic mobility and are instead reliant on members of the family that work for pay, and this lack of economic status pushes them further down in societal ranks. These two combined make for even more difficulties in addressing the issues that specifically affect women in West Africa.
With economic inequality disproportionately affecting women in West Africa, it is important to emphasize not only the issues at hand but also the ways in which people can change them for the better. The economy does not always legitimately count the household and family-centered work that women in West Africa typically perform because people deem it to be an informal sector of work where workers do not earn wages. In some cases, women will contribute substantial amounts of labor in the agricultural sector but lack access to credit and markets, making attaining a profit and higher economic status difficult once again.
Moving forward, people must put development policies into place and carry them out properly in order to engage women in the workforce in a way that will count in the formal economic sector. It may be in the best interest of women in West Africa for their countries to adopt the same sorts of policies that countries like Tanzania and Uganda have already proved successful. These countries along with several others have adopted a tool called gender budgeting which analyzes government spending and its impacts on gender and age subgroups. The goal of using this tool is to better understand where economic disparities arise and adjusting the government's spending choices to alleviate adverse effects.
Child Marriages in West Africa
Aside from economic disparities affecting women in West Africa, another problem has arisen concerning the younger population. Previously, arranged marriages adversely affected young girls because little to no policies were in place protecting their rights. This practice is particularly salient in the West African region, where the rates of child marriage are more than double the world average.
Now, all West African countries are signatories of the Protocol to the African Charter on Human Rights and Peoples' Rights on the Rights of Women in Africa, the African Youth Charter and finally the African Charter on the Rights and Welfare of the Child. These show commitment to national campaigns looking to end child marriage and protect the rights of young girls, creating a great step in the direction of progress. Now that some legal loopholes have closed, new cultural customs must also put the rights of young girls and women first, therefore elevating their status and importance in greater society.
The Future for Women's Issues in West Africa
Women in West Africa are not simply accepting these issues as unchangeable but are instead taking stances to improve their lives. The development of women's organizations in West Africa has helped spark attention and change in certain areas thanks to the collective efforts of these women. From grassroots campaigns to highly professional and organized non-governmental organizations, these organizations have focuses ranging from specific women's rights to even broader agendas. For many, the idea of gender equality in the region is at the forefront of its mission.
While all of these organizations tackle different issues and call for a response from the public in varying ways, each organization gives refuge for women to join together and learn about their rights. These organizations act as a support structure for women in West Africa and help to provide them with the resources to better themselves socially, economically and politically. By joining together, these women are creating unstoppable numbers that are currently pressuring political and structural change to rectify the issues women in West Africa face every day. With their perseverance and dedication, they will continue empowering women for generations to come and bring resolve to the issues that have adversely affected women in the region for decades.
– Hannah Easley
Photo: Flickr
https://borgenproject.org/wp-content/uploads/logo.jpg
0
0
Lynsey Alexander
https://borgenproject.org/wp-content/uploads/logo.jpg
Lynsey Alexander
2020-04-06 07:30:40
2020-04-02 09:45:22
Women's Issues in West Africa