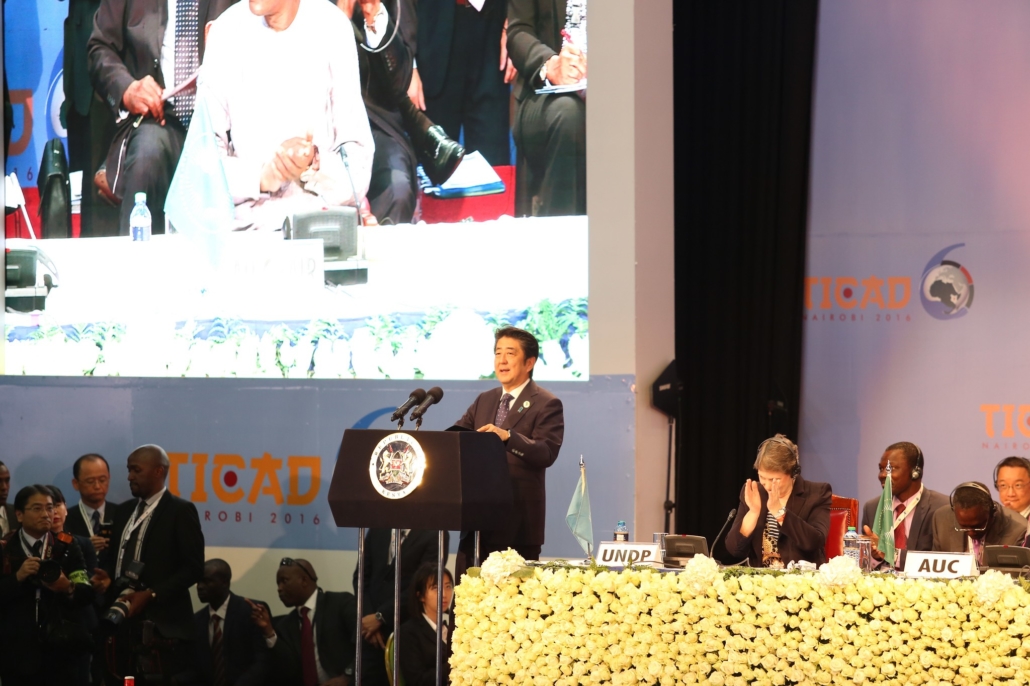 As the world's third-largest economy, Japan is a global powerhouse. Japan's foreign aid is also impressive, contributing the fourth largest amount in the world, and the largest in Asia. This article will cover where this aid goes, how effective it is and what Japan plans in its future.
Revising Japan's Foreign Aid
In tandem with its rise as an economic superpower, Japan became the world's leading foreign aid donor in the 1980s. However, the international community widely criticized Japan for funding environmentally harmful projects of various corrupt Asian leaders. Japan created its first Official Development Assistance (ODA) charter in 1992, which set out a fairly standard list of goals, such as poverty alleviation and healthcare. Former Prime Minister Shinzo Abe significantly updated it in 2015 by intermingling military and aid funding together, and explicitly linking Japan's foreign aid projects with the "prosperity of the Japanese people."
Infrastructure
Japan's foreign aid strategy is unique. Bilateral aid constitutes 77% of Japan's ODA, meaning the Japanese government donates directly to the recipient country without a third-party organization.
This is well above the 59% average of other OECD countries, a collection of the world's largest donor countries. Of this bilateral aid, 60% comes in the form of loans in comparison to an OECD average of 9%. Japan's prioritization of infrastructure projects explains these differences. Japan favors infrastructure because of the immediate, tangible benefits it provides and also because these projects provide work for Japanese manufacturing companies.  In 2018, loans going towards infrastructure projects accounted for over one-third of Japan's total ODA.
Currently, Japan's largest infrastructure project is a proposed bullet train from Mumbai to Ahmedabad, a distance of around 330 miles. Besides improving transportation between India's largest city and one of the country's most important industrial ports, Indian officials expect the construction to create upwards of 90,000 jobs. Japan has pledged to fund 81% of the construction, equivalent to $12 billion USD, on a 50 year, low-interest loan.
Southeast Asia
Japan considers Asia, especially Southeast Asia, a critical region in which to promote Japanese interests through aid. About 57% of Japan's ODA went to Asian countries in 2018, with India, Bangladesh and Vietnam being the largest benefactors. In this region, infrastructure, renewable energy and education are the three areas receiving most Japanese aid. Japan's assistance has been instrumental in improving educational opportunities for women and for people living in rural areas.
Territorial disputes between China, Vietnam and the Philippines have recently intensified in the South China Sea. Abe introduced 'Japan's Proactive Contribution to Peace' in his 2015 update of the ODA charter, which allowed Japan to use its aid budget to fund military operations that work towards "peace and stability" in the region. Recent aid packages to Vietnam and the Philippines included surveillance ships and liberal-arts military training. Japan's intermingling of its de facto military and foreign aid caused some controversy. However, as long as China stays aggressive and powerful in the region, Japan will continue to provide military aid in Southeast Asia.
Healthcare
Healthcare is a growing priority for Japan, specifically in sub-Saharan Africa. With international pressure to allocate more money to the world's lowest-income nations and away from Japan's explicit national interest in the Pacific, Abe responded in 2016 at the Tokyo International Conference on African Development (TICAD) by pledging $30 billion to public and private sector recipients in Africa. At the 2019 conference, Abe launched the Africa Health and Wellbeing Initiative, which aims to improve healthcare using Japan's extensive healthcare technology.
Japan will give aid through both public and private sectors in what the government calls "Mt. Fuji Shaped Healthcare" that prioritizes basic sanitation before investing in advanced healthcare systems. Japan will customize aid based on the different needs of each country.
On October 3, 2020, Japan gave a $9.4 million grant to Nigeria for medical equipment through the Africa Health and Wellbeing Initiative.
The COVID-19 pandemic refocused international attention on the importance of adequate healthcare. Japan responded in September 2020, committing over $6 billion in both bilateral and multilateral aid (chiefly to UNICEF). This aid will provide healthcare systems, training and vaccine funding for Asian and African countries.
Looking Ahead
The outlook for Japan's foreign aid is quite positive. Yoshihide Suga, who was elected Prime Minister on September 16, 2020, is not expected to change Japan's foreign aid policies.
While infrastructure will continue to be the main tenet, Japan's contributions to poverty reduction and healthcare in sub-Saharan Africa have increased in the past 5 years, and this trend should continue. Additionally, the OECD projects Japan's total ODA to increase by a modest 3% in 2020. Look for Japan's foreign aid to grow and diversify, albeit slowly, in the coming years.
– Adam Jancsek
Photo: Flickr
https://borgenproject.org/wp-content/uploads/logo.jpg
0
0
Jennifer Philipp
https://borgenproject.org/wp-content/uploads/logo.jpg
Jennifer Philipp
2020-10-30 12:56:55
2020-10-30 12:56:55
What to Know About Japan's Foreign Aid